How Dustin Diamond Felt About His Saved By The Bell Role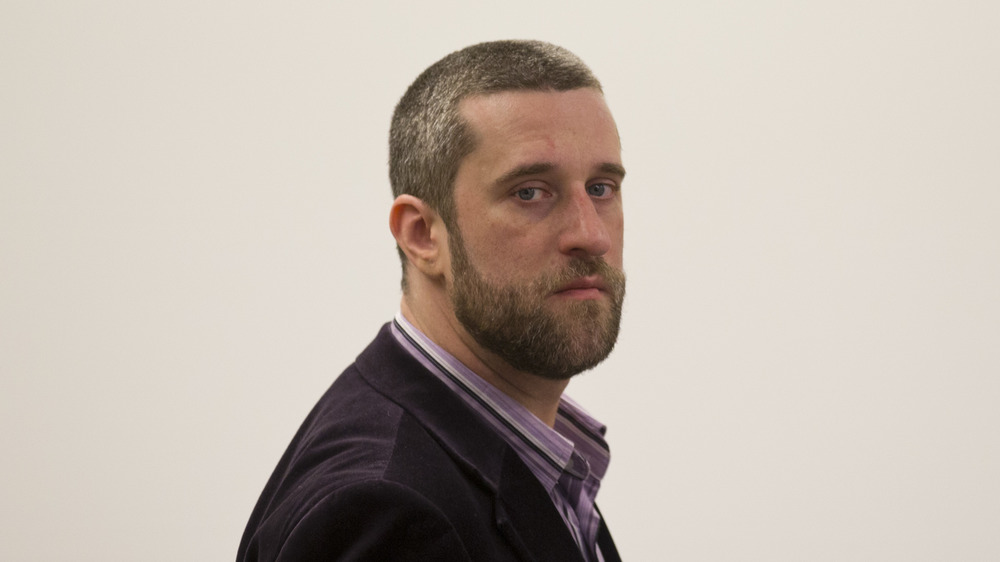 Jeffrey Phelps/Getty Images
After a spokesperson representing former Saved by the Bell alum Dustin Diamond confirmed that the actor died on Feb. 1, 2021, only weeks after he was diagnosed with terminal stage four lung cancer, fans and followers alike took to the internet to express their grief. Diamond, who played the lovable nerd Samuel "Screech" Powers on various iterations of Saved by the Bell for 13 seasons, per The Hollywood Reporter, became cemented in mainstream pop culture, along with the other stars of the show. Following his departure from the show, however, it seems that Diamond did not encounter the same success he had achieved during his years as Screech: as The Hollywood Reporter summarized, the performer proceeded to participate in a slew of reality shows, released a 52-minute sex tape, published a tell-all book about his years on the sitcom that made him famous, and went to prison for three months in 2016 after he was convicted of disorderly conduct for stabbing a patron in a bar a year prior. 
Considering that Diamond's career never fully reached the same heights as it did during his run on the popular sitcom, it seems fair to assume that the actor had complicated feelings both about his role and his experience on the show. So, how did Dustin Diamond really feel about his time as Screech on Saved by the Bell? Keep scrolling to find out. 
Dustin Diamond's feelings about his 'Saved by the Bell' role changed over the years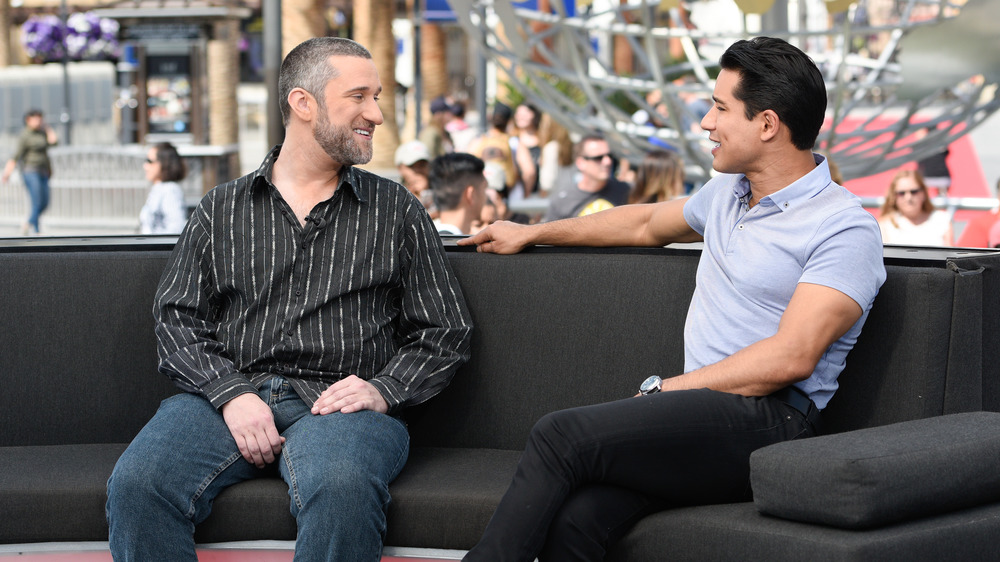 Noel Vasquez/Getty Images
Saved by the Bell actor Dustin Diamond (pictured above with fellow former castmate Mario Lopez) spoke publicly over the years about how he felt about playing the character of Screech during his years on the sitcom, especially with regards to how they impacted his career after the show's final incarnation ended in 2000. And according to Diamond's own words, his thoughts on the impact Screech had on his career were in flux.
In a 2013 interview with Vulture, Diamond seemingly implied that his most famous character cast a long shadow. "When people don't want to be known as their character, it's not like they're ashamed of it or running from it," Diamond said at the time, adding that it also led to constant typecasting. "When you become a household name like that, you go to other auditions and they're saying, 'We like it, but we saw too much Screech in it.'"
Later, after NBC announced their intention in early 2020 to reboot the beloved '90s sitcom, Diamond went on the record to express not only his hurt over the lack of including him along with other members of the original cast, but how much playing Screech ultimately meant to the actor. In a February 2020 interview with TMZ, Screech called the decision not to have come back for the reboot as a "missed opportunity," concluding with "how do you have Saved by the Bell without Screech?"