Gisele Bündchen's Transformation Is Seriously Turning Heads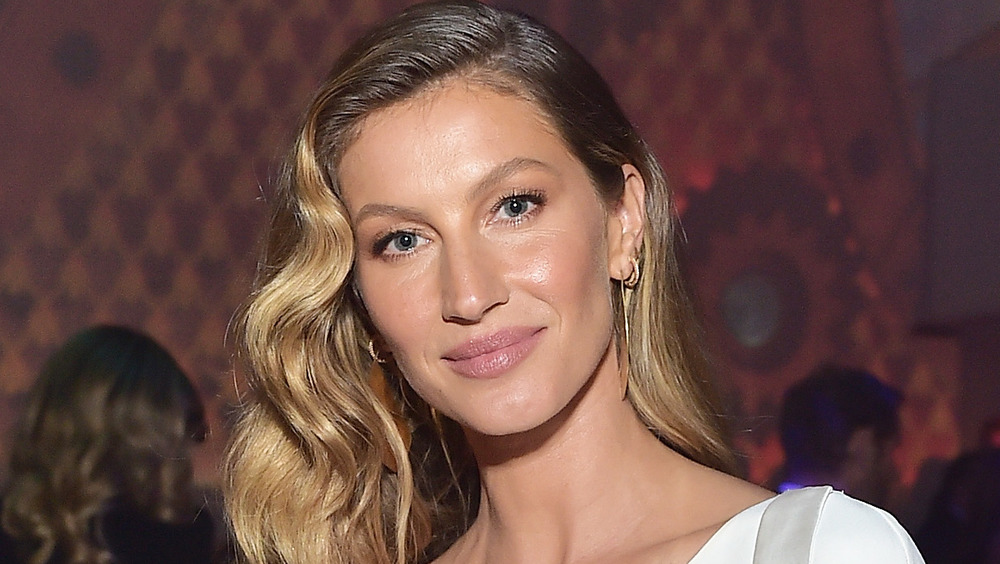 Stefanie Keenan/Getty Images
Born on July 20, 1980, Gisele Bündchen grew up in a modest, three-bedroom brick house in Horizontina, a small town in Brazil, per Lifetime. She was raised by her parents — a bank clerk pensioner and a university teacher — along with her five sisters, which she likened to The Wall Street Journal as living with her best friends. 
As a kid, she enjoyed being outside and climbing trees. She was a bit of a tomboy, and described herself to Vanity Fair in 2009 as super energetic. In fact, she was so energetic that she assumed she would have been medicated if she was living in America. Her twin confirmed this with the publication, saying, "Unlike me, Gisele was very talkative, and she wasn't afraid to be away from home for some time even when she was little."
Bündchen's outgoing personality certainly helped her when her whole life changed at the age of 14. While on a school trip in Rio, the teenage Bündchen was spotted by a talent scout. She quickly moved into the world of modeling, appearing in campaigns in New York starting in 1996, per IGN. Since then, she has appeared on countless magazine covers, walked runways around the world and collaborated with major fashion brands. Oh, and let's not forget she's married to NFL legend Tom Brady.
From her humble upbringing in Brazil to becoming a worldwide star, Gisele Bündchen's transformation is seriously turning heads. In fact, it's even turning her own.
Gisele Bündchen is a woman who wears many hats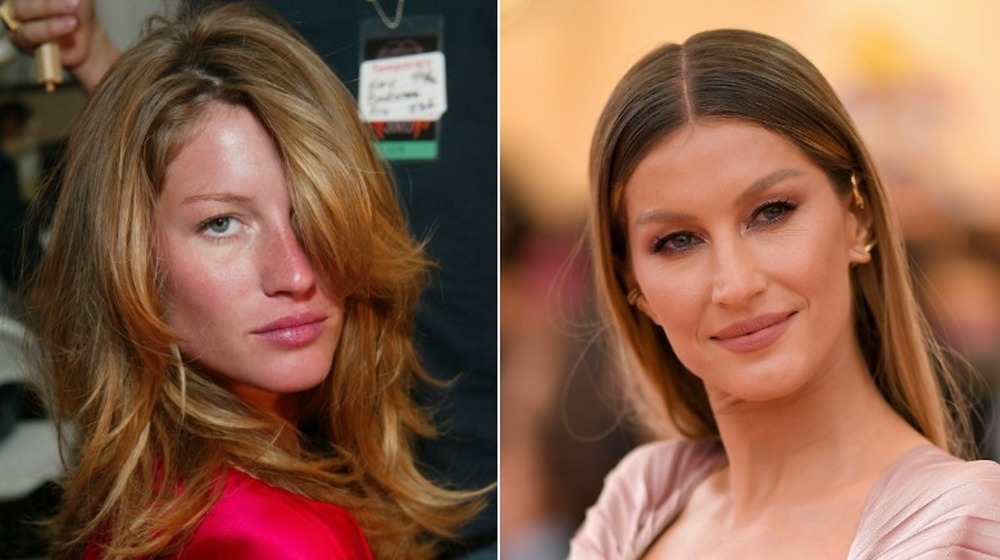 Evan Agostini, Neilson Barnard/Getty Images
In a letter to her younger self (via CBS This Morning) Gisele Bündchen reflected on the moment her life changed forever, admitting that she was stunned by the event. "To your surprise, a model scout approaches you because of your unique look. It turns out, the bullies at school who tease you for being different are wrong," she stated. She previously told Vanity Fair that her tall stature made her stand out as a child. "The kids in school called me Olive Oyl and Saracura, which is a bird with really skinny long legs," she shared. Bündchen then recalled in the letter how hard jobs were to come by at the beginning of her career and how difficult it was learning how to manage her money.
However, Bündchen's career quickly blossomed and she was eager to take any opportunity that came her way — until it was too much. "I was eating steak and fries every night. I was drinking a bottle of wine and smoking cigarettes and having a mocha cappuccino for breakfast," she told The Guardian in 2020 about her response to the stress and panic attacks she became all too familiar with once her career exploded. 
These days, Bündchen leads a healthy lifestyle with a balanced diet and regular exercise. She's also a devoted mother, wife and environmental activist. While she's still gracing the pages of magazines, she remains focused on her family, telling Love magazine there is "no bigger thing" than being a mom.