The Real Reason Dolly Parton Didn't Accept The Presidential Medal Of Freedom From Donald Trump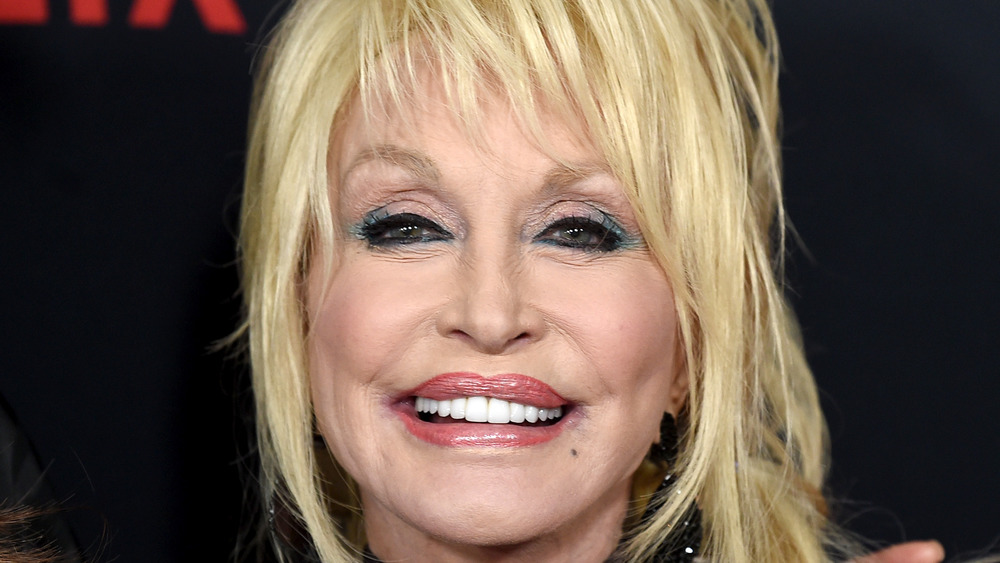 Kevin Winter/Getty Images
Dolly Parton has revealed that she turned down the prestigious Presidential Medal of Freedom from Donald Trump, not once — but twice! The country music legend has said she "isn't sure" she could accept the award if President Joe Biden's administration also offered it to her. 
Parton told the Today show that she wasn't able to collect the nation's highest civilian award in the first instance because her husband, Carl Dean, was ill. "Then they asked me again about it and I wouldn't travel because of the COVID, so now I feel like if I take it I'll be doing politics. So, I'm not sure," she said.
While Parton said she is humbled by the honor, she isn't too fussed about missing out on the medal because she doesn't do philanthropy for any kind of recognition. "It'd be nice, but I'm not sure that I even deserve it. But it's a nice compliment for people to think that I might deserve it," she told the Today show.
She thinks she "might" deserve it? Parton may be forever humble, but you've got to check out her long list of charitable and life-saving contributions.
Dolly Parton has been a philanthropist for decades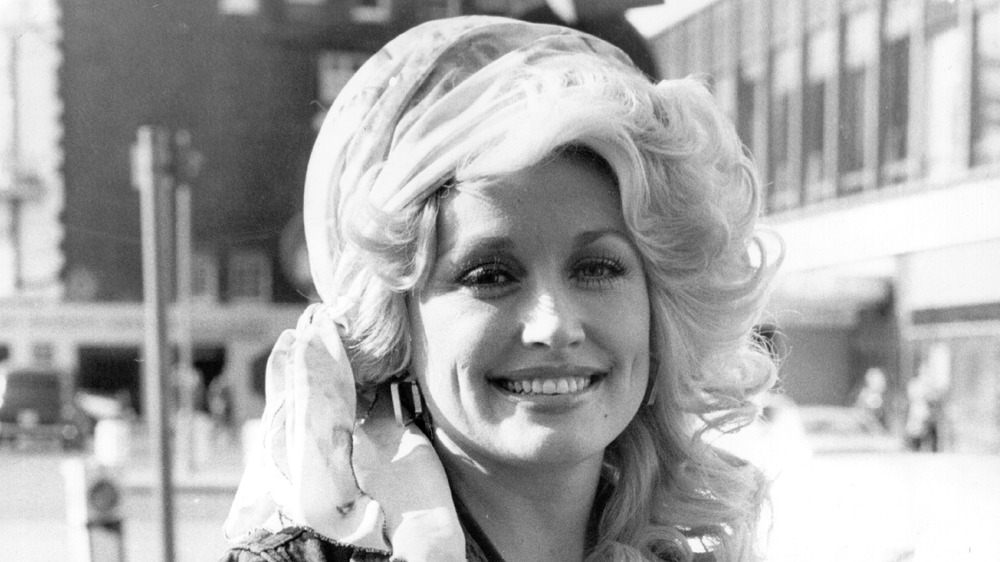 Keystone/Getty Images
The Presidential Medal of Freedom award began during President John. F. Kennedy's administration in 1963. According to Britannica, the honor is bestowed upon individuals who have made "an especially meritorious contribution to the security or national interests of the United States, world peace, cultural or other significant public or private endeavors." Previous celebrity recipients include Ellen DeGeneres, Tom Hanks and Oprah Winfrey (per the Obama White House archives). The last musician to receive such an accolade was Elvis Presley, who was awarded the honor posthumously by President Donald Trump in 2018, reported The Telegraph. 
Parton has undertaken a great deal of humanitarian work throughout her nearly 60-year music career. Shortly after unveiling her Dollywood theme park in Pigeon Forge, Tennessee, Parton launched the Dollywood Foundation in 1988. The non-for-profit began as a scholarship program for high school students before branching out to include Dolly Parton's Imagination Library. The book gifting program mails "high-quality, free books to more than a million children around the world each month" and has reportedly "donated 100 million children's books in the past 26 years," according to Today. In 2016, Parton also reportedly donated $1,000 per month to hundreds of families affected by wildfires in East Tennessee. However, perhaps what caught the eyes of the White House most recently is Parton's significant contribution to coronavirus research.
Dolly Parton helped develop a coronavirus vaccine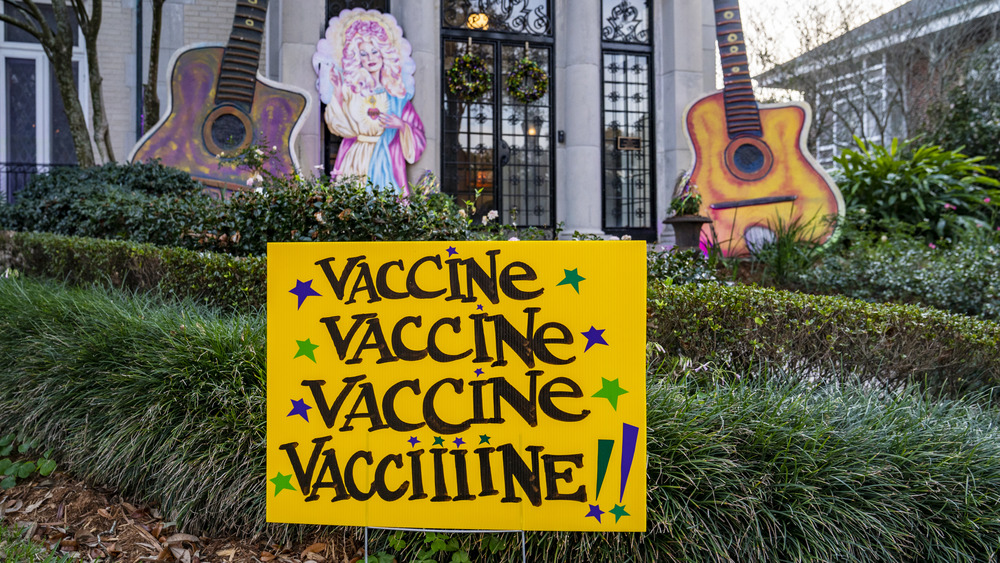 Erika Goldring/Getty Images
Yes, the world has the queen of country music partly to thank for the creation of the Moderna COVID-19 vaccine. Dolly Parton helped kick start its development after donating $1 million to Vanderbilt University — which assisted in the production of the vaccine, reported Today. 
Parton wasted no time trying to help combat the deadly virus. "When the pandemic first hit, that was my first thought, 'I just need to do something to try help find a vaccination,'" she told The Independent. She did some research, spoke with Vanderbilt, and the rest is history. "They're wonderful people, they've been so good through the years to my people in terms of illness and all that... I get a lot more credit than I deserve I think, but I was just happy to be a part of any and all of that." 
Despite being a donor and having celebrated her 75th birthday on Jan. 19, 2021, Parton said hasn't gotten the Moderna jab yet because she doesn't want to "jump the line." She told The Independent, "When I get it, I'll probably do it on camera so people will know and I'll tell them the truth, if I have symptoms and all that. Hopefully, it'll encourage people."