How Dolly Parton Feels About Helping Create A Covid-19 Vaccine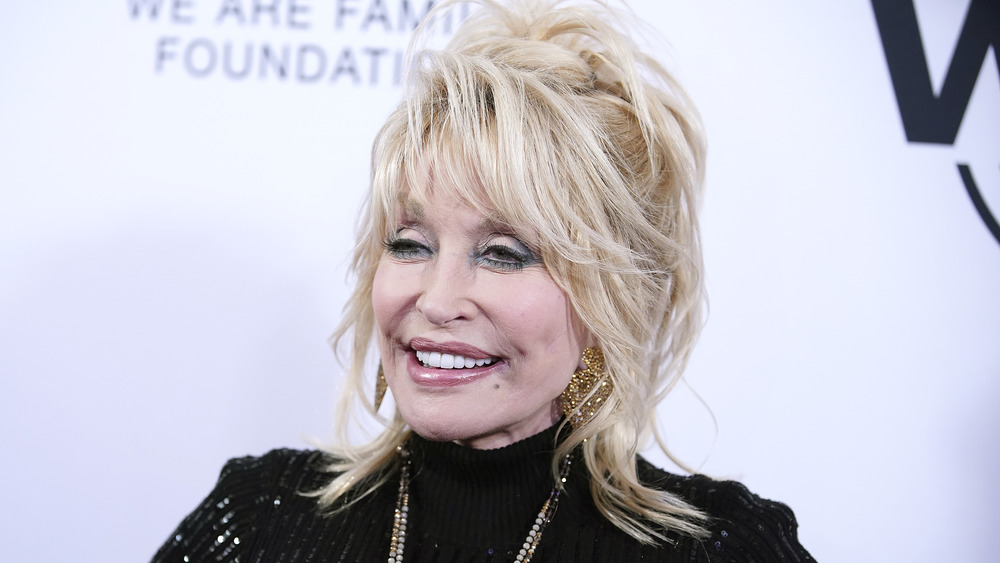 John Lamparski/Getty Images
Dolly Parton might be 2020's Christmas miracle. In November 2020, the legendary artist learned that she was partially responsible for a Covid-19 vaccine — here's how it happened. In April 2020, Parton donated a whopping $1 million to Vanderbilt University Medical Center "to create the Dolly Parton Covid-19 Research Fund," per People. The money went toward helping scientists search for a cure and/or vaccine. As it turns out, Parton's donation "partially funded pharmaceutical company Moderna's Covid-19 vaccine research," which as of this writing is 94.5% effective, per CNN.
In October 2020, Parton released her first holiday album in 30 years, A Holly Dolly Christmas, which features her goddaughter Miley Cyrus. The following month, her holiday film, Dolly Parton's Christmas on the Square, hit Netflix. Much to fans' surprise, Parton would be giving all of America another Christmas gift: a long-awaited vaccine to help curve the coronavirus pandemic. So how did the country star react to hearing about her unexpected gift? With excitement, of course.
Dolly Parton feels honored and proud to help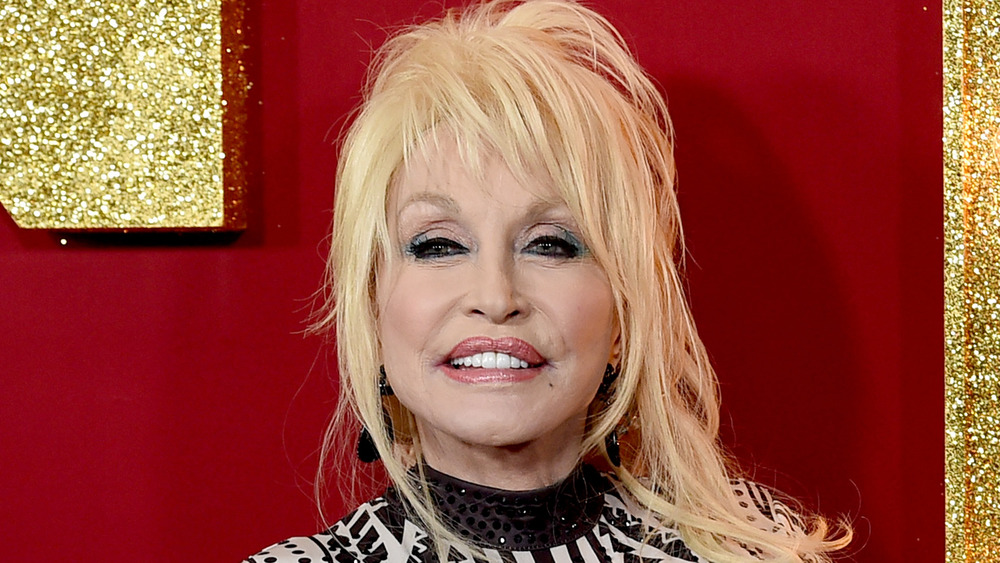 Kevin Winter/Getty Images
Legendary singer Dolly Parton heard the news that her donation was a big reason why pharmaceutical company Moderna could develop a Covid-19 vaccine at the same time that fans did. Little did the Grammy Award-winning singer know, her $1 million contribution to Vanderbilt University Medical Center would lead to a hopeful Christmas gift to millions of people.
"I'm just happy that anything I do can help somebody else," the legendary singer said on the Today show. "When I donated the money to the Covid fund, I just wanted it to do good and evidently, it is!" The "9 to 5" singer also shared her hope that "we can find a cure real soon." In another interview with BBC's The One Show, Parton shared how she felt "very honored and proud."
The singer continued, "I just felt so proud to have been part of that little seed money that will hopefully grow into something great and help to heal this world." She added, "I'm a very proud girl today to know I had anything at all to do with something that's going to help us through this crazy pandemic."
On behalf of all of us, thanks Dolly!