The Truth About Tess Holliday's Marriage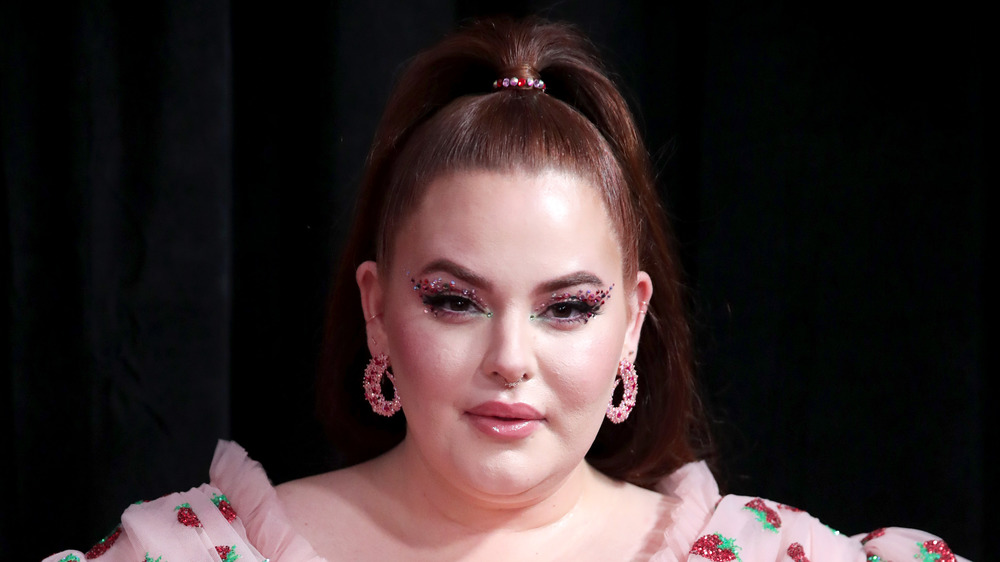 Rich Fury/Getty Images
Model Tess Holliday opened herself up in new ways in 2021. Holliday has built a brand for herself in plus-size fashion, beauty, and digital media. As a body positivity activist, Holliday has posed for the likes of Vogue Italia, H&M, and Marie Claire, in addition to making appearances on Entertainment Tonight and other platforms. 
Since gaining notoriety, Holliday has remained transparent about her life as a mother and wife. In April 2020, the mother of two explained how "tough" it is raising her son, Rylee, from a previous relationship, and her youngest son, Bowie, with ex-husband Nick Holliday. "I'm lucky to be a mom but it's tough," she told Grazia Magazine, per Lady First. "Yes, we have a great family but people only see a tiny bit of our life." She went on to reveal how parenting the boys often leads to fights with her husband. "Nick and I fight constantly," she confessed. "Yesterday he got so mad that we both ended up laughing. Sometimes he just needs five minutes and then he comes back and it's over." 
The reveal came after Holliday told Parents that Nick was living in Australia while "working on himself." However, by October 2020, Holliday had confirmed her divorce by posting a topless photo of herself with a caption that read, "Cut a boy off and my checks got bigger," Daily Mail reported. In February 2021, she revealed more details about her damaging marriage.
Tess Holliday gets candid on her 'toxic marriage'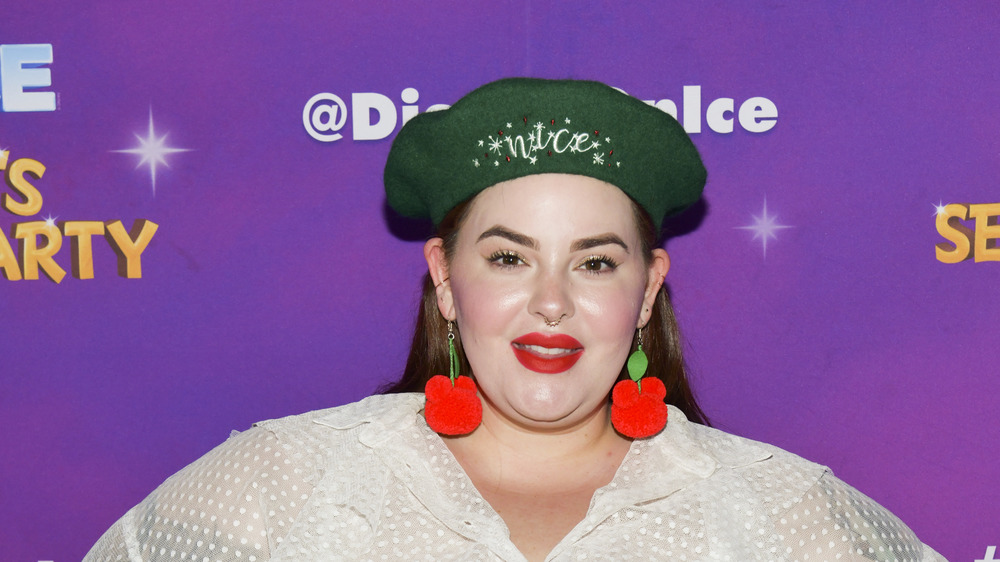 Rodin Eckenroth/Getty Images
In February 2021, Tess Holiday opened up about the abuse she reportedly suffered in her "toxic marriage." The pansexual model shared a message that described the "healing" she has been undergoing since separating from her ex-husband Nick Holliday.
The five-slide post featured a lengthy letter from the makeup artist where she spoke candidly about the "abuse & intimate partner violence" she suffered from Nick. She also offered support to others experiencing similar turmoil. "Coming out of such an abusive, unhealthy, toxic marriage and finding love through my friendships and more importantly myself has been such a freeing experience," Holliday shared. "I'm choosing to share all of this with y'all because I know so many people are going through similar things."
She continued her message by encouraging victims about "leaving" their abusive relationships. "Not everyone gets to walk away (claw my way out in my case) and feel the sun kissing their skin, and I hold space for those that we have lost to intimate partner violence," she continued. "I know how lucky I am, and it's not something I take for granted. If you are in this situation, you are so loved and your feelings are valid, even if you can't see that right now. This isn't your fault." 
Holliday also revealed that opening up about her story wasn't an easy decision.
Tess Holliday's 'self-love' journey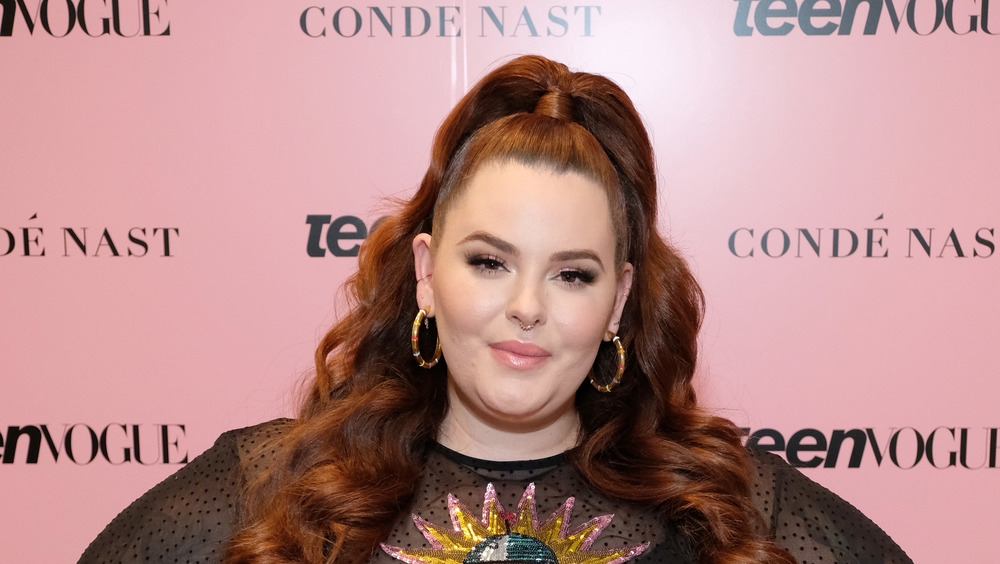 Sarah Morris/Getty Images
One month before making public the abuse she survived before leaving her marriage, Tess Holliday shared the "guilt" she was feeling for not having opened up about the details sooner. "The guilt and my inner dialogue tells me 'post your kids more' 'talk about your divorce bc it can help others' 'share your cooking/working out/getting ready' tips but god I just don't want to. At all," she said in a tweet captured by People.
In the days that followed, the model referenced her breakup in a makeup-free selfie where she credited "divorce / cutting off toxic relationships" as her "number one skincare tip." She added a cartoon that read, "Some people are like clouds. When they disappear, it's a beautiful day." 
As a social media influencer, Holliday is remaining honest and transparent about her life journey while encouraging her followers along the way. As she shared in a glammed up mirror selfie in February 2020: "Self-love is a lifelong process, and I still have so much to learn." 

If you or someone you know is dealing with domestic abuse, you can call the National Domestic Violence Hotline at 1−800−799−7233 or TTY 1−800−787−3224. You can also find more information, resources, and support at www.thehotline.org.