Jared Leto's Connection To Billie Eilish Revealed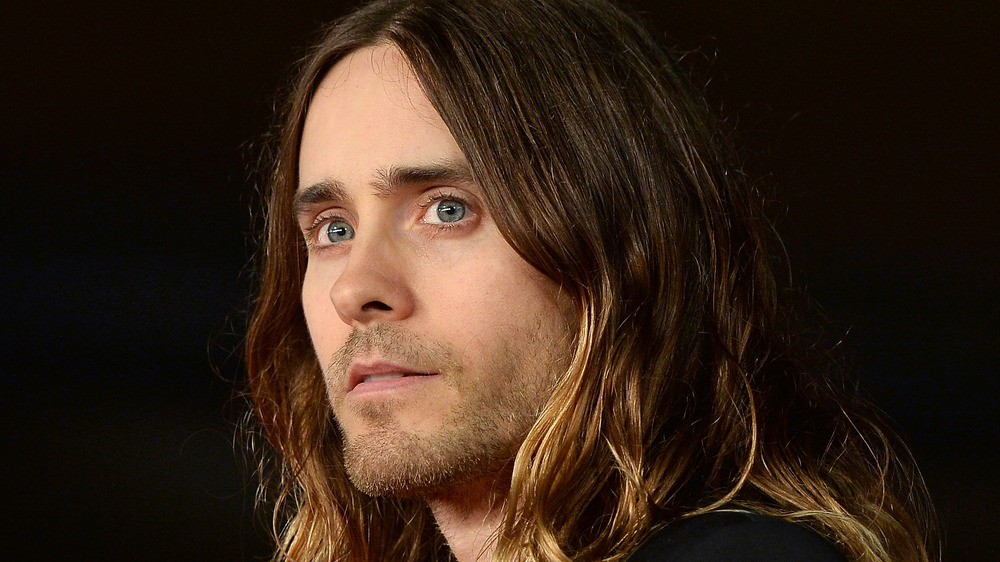 Tullio M. Puglia/Getty Images
To say Billie Eilish is a big deal would be an understatement. The "Bad Guy" singer became the youngest artist in Grammys history when in 2020 she won in all four main categories: Best New Artist, Record of the Year, Song of the Year, and Album of the Year. She then sang the theme song "No Time To Die" for the Bond movie of the same name, following in the footsteps of Adele and Sam Smith, per NPR. Eilish's ascent from basement recording artist to worldwide phenomenon has been nothing short of extraordinary, with her earning the admiration of other celebrities, including Steve Carrell, Kesha, Elton John, and Justin Bieber, People noted.
Before Eilish and her brother, Finneas, became hot commodities, Jared Leto revealed that he hired them to perform at his house and nearly thought about signing them to his record label. Read on to find out more about their seemingly unlikely connection and who Eilish sang for at the dinner party.
Billie Eilish blew Jared Leto and Leonardo DiCaprio away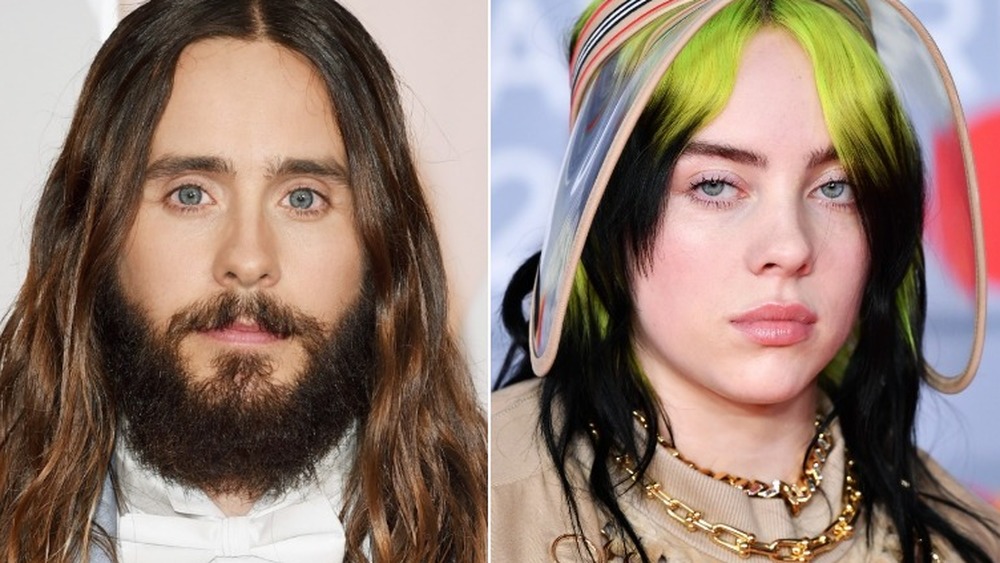 Taylor Hill/Getty Images
During an appearance on James Corden's The Late Late Show, which aired on Jan. 27, 2021, Jared Leto revealed that he was introduced to the brother-sister duo by film producer Emma Ludbrook and agent Tom Windish years before they gained superstardom. "They [Billie Eilish and Finneas O'Connell] weren't signed and I thought that maybe I would try and sign them," Leto said around six minutes into the interview. "They were so incredibly talented and just special people. You know, the music is one thing but I think they're just incredibly intelligent, really empathetic, just really good people. I quite like them a lot."
Leto then revealed that he actually invited them to perform at his dinner party, which Leonardo DiCaprio attended at his home."I had a little dinner for, like, 12 people and I said 'Hey, will you guys come and play a couple of songs?' and they were like 'Yeah, sure,'" he said. "They showed up with a Guitar Center PA and played the most heartbreakingly beautiful music with, like, you know, it shouldn't have sounded that good. It was impossible that it sounded that good."The performance was so successful that DiCaprio asked Leto how he found them and who they were. "Everyone was just jaws on the floor," Leto added.
Classic Hollywood story, no? It just goes to prove the entertainment biz is a small, small world.