Don't Sign Up To Be On A Reality TV Show Before Reading This
Craig Barritt/Getty Images
If there's anyone who knows how to survive on a reality TV show, it's neuroscientist Dr. Kristen Willeumier, author of Biohack Your Brain and former reality show contestant herself. In an exclusive interview with Nicki Swift, Willeumier shared five of her most important takeaways from being on the show, from preparing for life away from the outside world to being filmed 24/7.
Willeumier was a contestant on the "spy-themed thriller" competition show, The Mole, in which participants competed against each other in a series of "physically and mentally demanding challenges" and was filmed in Chile and Argentina, Willeumier said. The twist in The Mole was that hidden among the cast was a "Mole" who attempted to sabotage the group in their efforts to win the half-million dollar cash prize. "You never knew who you could trust, so you had to study your castmates' habits, temperament, and game theory to assess who was friend or foe," she explained.
Willeumier gave Nicki Swift five things to consider before auditioning to be a part of a reality show. Read on after the jump to find out what she had to say. 
People on reality shows are totally cut off from the outside world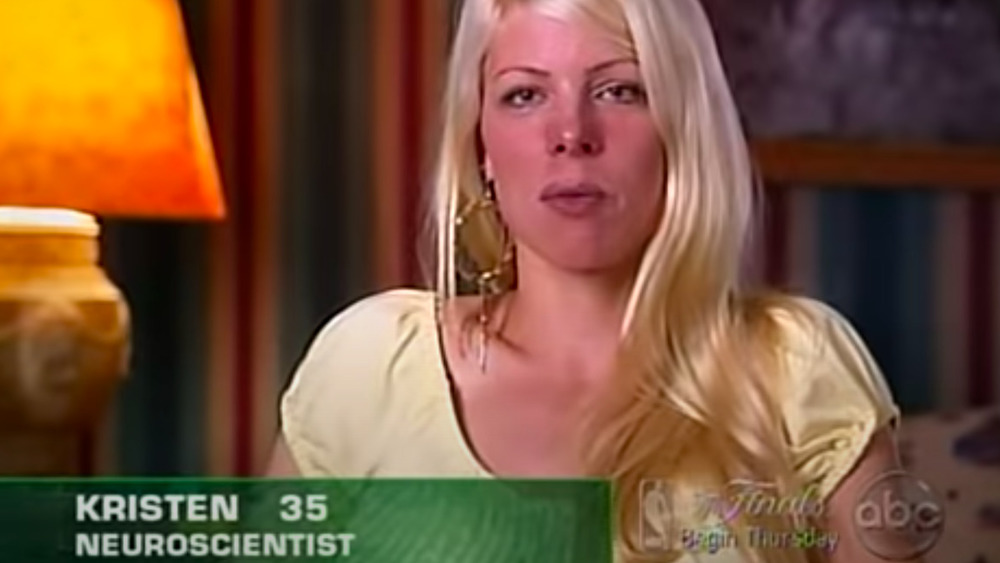 YouTube/The Mole
Former reality show contestant and current neuroscientist Dr. Kristen Willeumier is giving Nicki Swift exclusive insight into the five things she'd tell anyone before signing up for a reality show. The first thing, she said, is to prepare yourself to be totally cut off from the outside world.
"No one can prepare you for how you will feel mentally, physically, and emotionally being isolated from your friends, family, loved ones, and media for over a month or longer. I was in a foreign country with no phone, TV, magazines, books, or social media access," Willeumier said, adding, "My only social interaction was with the production crew, our season's host John Kelley, and my fellow castmates, who, from a strategy standpoint, I had to keep at arm's length as they were my fiercest competitors."
The scientist also warns that working hours on a reality show are extremely long. "Get ready for long hours of taping. Nationally televised shows like The Mole or The Bachelor have millions of weekly viewers so to gain the most compelling footage, there are long hours of taping." Not only are the hours of taping long, but they are also nearly constant.
Reality stars need to camera ready at all times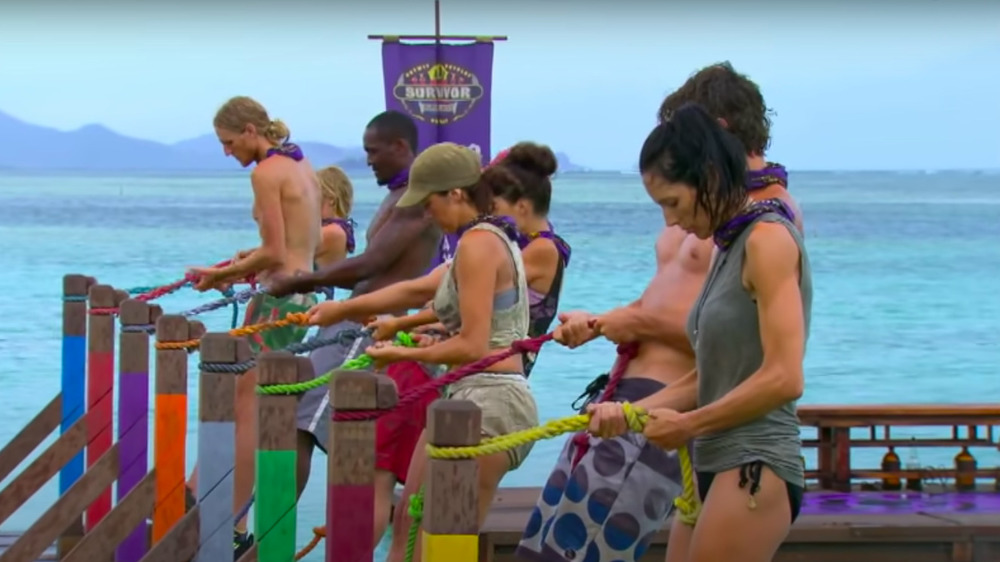 YouTube/Survivor
Some of Dr. Kristen Willeumier's suggestions, however, were just as logistical as psychological. "While this should not have come as a surprise, I was unaware that the camera crew would have full access to me," Dr. Kristen Willeumier said. "On my show, we were able to be filmed 24-7 (even while peacefully sleeping), so be prepared to have a camera on you at any time!"
In fact, Willeumier's fourth piece of advice is to be ready for anything while you're on the show. Willeumier explained, "The element of surprise is what drives viewers to watch these shows, whether it's to see the drama between castmates or the adrenaline-driven challenges, so just know going into the experience that you need to be ready for anything the producers throw your way." 
Last but not least, the neuroscientist suggests not being too picky about what and when you eat. "The other element of surprise was I never knew when I was going to get my next meal. It's not as if I could just call and order a fresh-pressed green juice or have something delivered to my room, particularly given how remote some of our locations were," she said.
Not that there weren't also upsides. "The bonus of being on The Mole is that we had the opportunity to dine at the finest restaurants in South America, so there were definite perks to being on our show." Hey, maybe the fine dining makes it all worth it.