Why Michelle Pfeiffer Refuses To Work With Her Husband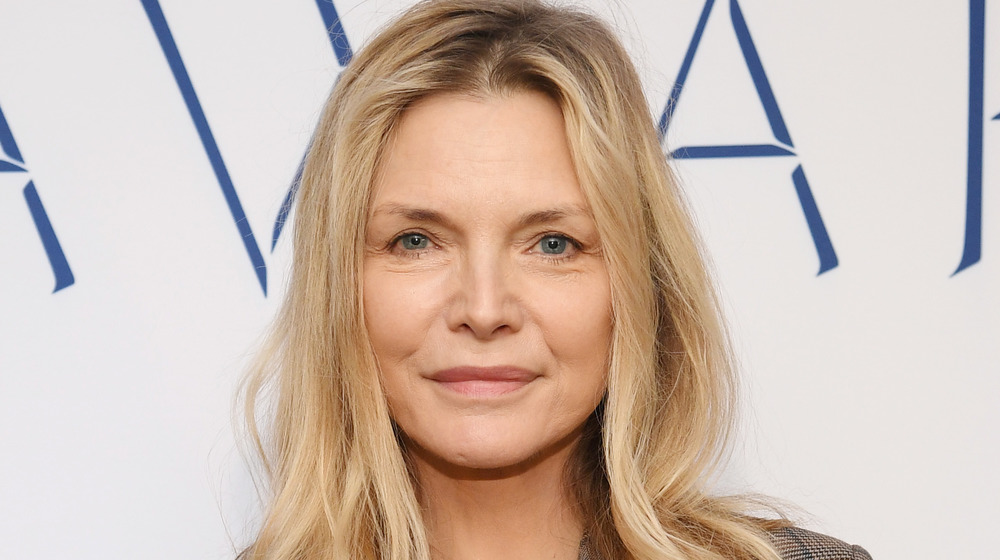 Dimitrios Kambouris/Getty Images
It would take days to go over each of Michelle Pfeiffer's movies and explain what makes her performance in all of them so memorable. Of course, she played the captivating Catwoman in 1992's Batman Returns, per IMDb, not to mention her roles in 1988's Dangerous Liaisons (which resulted in an affair with John Malkovich), 1993's The Age of Innocence, and 2001's I Am Sam, to name a few works. As for David E. Kelley, he's become a force to be reckoned with in Hollywood thanks to the fact that he's the creator of a long list of successful shows, including Chicago Hope, Ally McBeal, Big Little Lies, and Big Sky. Obviously, both Pfeiffer and Kelley are successful figures in the entertainment industry. They also happened to be a couple that you might have forgotten about.
The two "tied the knot in 1993, just 10 months after being set up on a blind date," according to People, and they share two kids. John was born in 1994, and Claudia was adopted in 1993. Adoption proceedings started before Pfeiffer met Kelley, People noted.
But why would you have forgotten about the fact that Pfeiffer and Kelley are together? Well, because you never see both of their names attached to a buzz-worthy series. Even though they could surely do amazing things if they teamed up for an onscreen project, that isn't likely to happen as the famous actor refuses to work with her equally successful husband for a very specific reason.
Michelle Pfeiffer wants to preserve her marriage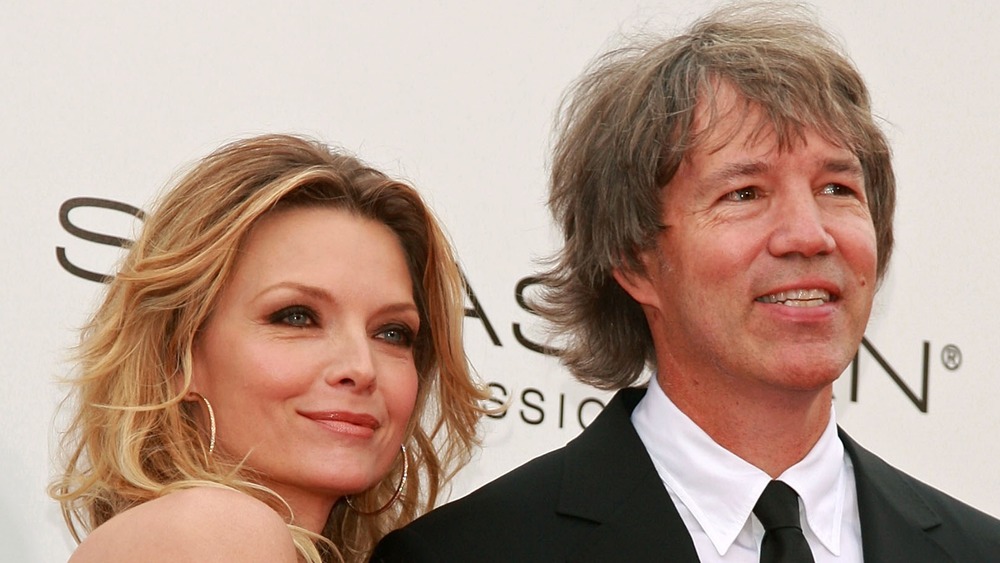 Kevin Winter/Getty Images
There's no doubt that David E. Kelley would be capable of creating an incredible character or two for his wife, Michelle Pfeiffer. Not only is the actor able to tackle a range of different kinds of performances, but she also opened up to The New Yorker in January 2021 about her husband's abilities, saying that he "writes for women like nobody." However, despite the couple's complementary skills, she still refuses to work with him. (It's important to note here that Pfeiffer starred in 1996's To Gillian on Her 37th Birthday, based on a screenplay Kelley wrote. However, she has yet to work with him in a more significant way).
Pfeiffer explained that her reasoning for not joining Kelley on one of his popular shows has to do with the fact that she is willing to prioritize her relationship with her husband over a potential role. "I've seen a lot of couples where they seem to have a really great marriage," she said, adding that "then they work together and next year they're filing for divorce."
There's no doubt that there's a lot of pressure involved when it comes to making a hit show, and that can obviously put a strain on any relationship. Indeed, perhaps one of the reasons that Pfeiffer and Kelley have been married for almost 30 years as of writing (and could very well be married for 30 more) is because they continue to keep their personal and professional lives separate.