What Whitney Houston And Bobby Brown's Marriage Was Really Like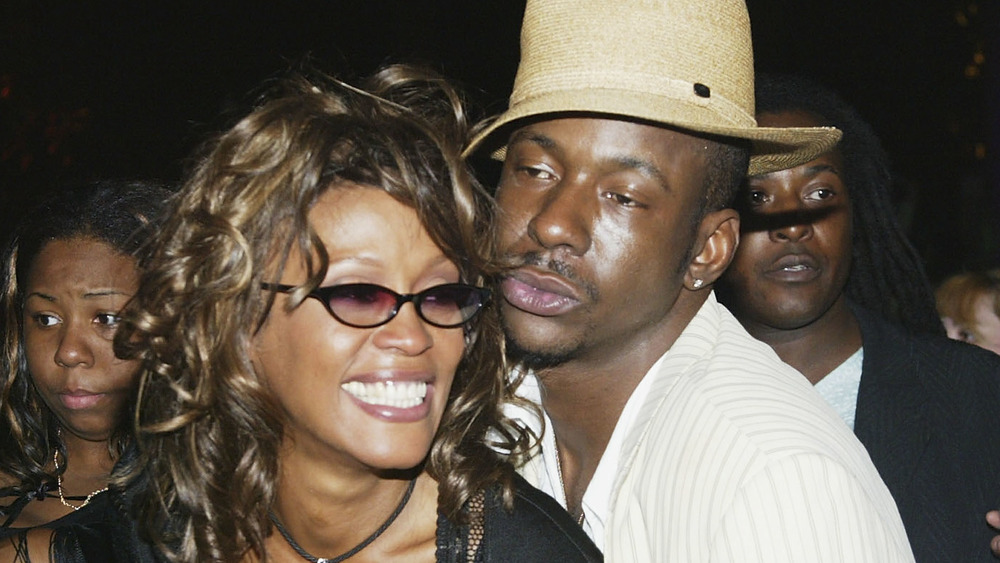 Frazer Harrison/Getty Images
Although Bobby Brown and late singer Whitney Houston were a match made in musical heaven, their marriage was not perfect — and they both weren't afraid to admit it. According to his 2008 autobiography, Bobby Brown: The Truth, The Whole Truth and Nothing But..., Brown said he believed his marriage to Houston was "doomed from the very beginning" due to the rumors surrounding her alleged affair with her longtime friend Robyn Crawford. 
"I think we got married for all the wrong reasons. Now I realize Whitney had a different agenda than I did. I believe her agenda was to clean up her image, while mine was to be loved and have children," Brown said. "The media was accusing her of having a bisexual relationship with her assistant. In Whitney's situation, the only solution was to get married and have kids. That would kill all speculation, whether it was true or not."
Houston also shared the same sentiment about her marriage in 2009. She told Oprah Winfrey she "just knew" her marriage was coming to an end amid Brown's frequent infidelity. "I was like, 'You don't smell right, you don't look right, something is going on.' And then all this other stuff started coming out ... It disturbed me ... And I even asked him to leave. And he said, 'No, you leave.'" Between the rumors of Houston's sexuality, Brown's infidelities, and drug use, the two hitmakers' marriage wasn't a page out of a fairytale. Keep scrolling to find out what Whitney Houston and Bobby Brown's marriage was really like.
Whitney Houston and Bobby Brown faced setbacks in their musical careers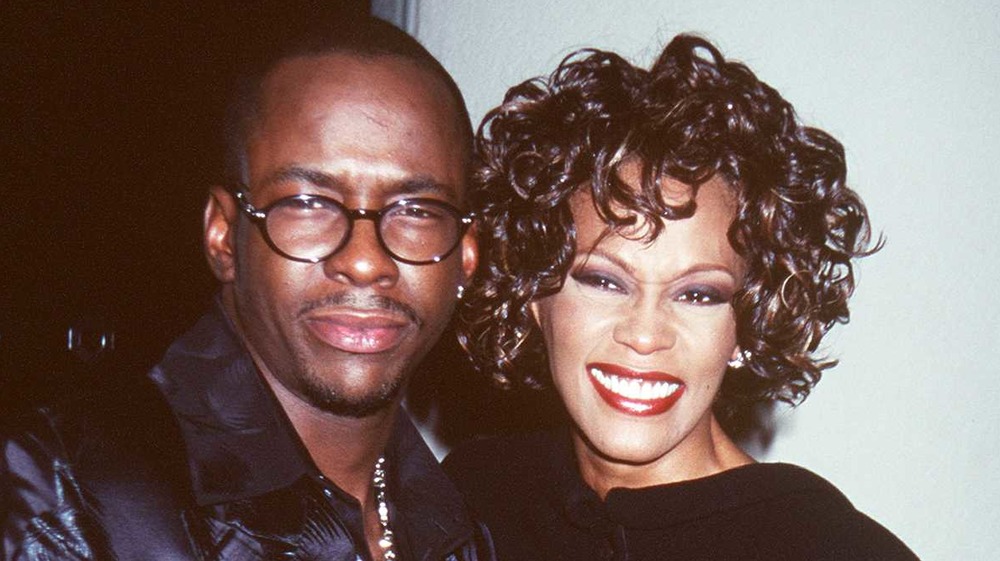 Albert Ortega/Getty Images
Per Biography, Whitney Houston and Bobby Brown met in 1989 at the peak of their musical careers. The "I Will Always Love You" singer recalled meeting Brown at the Soul Train Music Awards in an interview with Rolling Stone. "He was hot, he was on fire," Houston said. "I and some friends of mine were sitting behind him ... And I was like, 'Oooooh, this guy doesn't like me.' Well, I always get curious when somebody doesn't like me."
Although the two met during their rise to fame, Houston and Brown's toxic marriage would later have an adverse effect on their careers. After taking a hiatus from music to focus on his family, Brown released his fourth solo album Forever in 1997. The album failed to impact the charts, per Biography, and would be the only album the "Every Little Step" crooner produced during their marriage. Additionally, Brown was arrested in 2003 for drug and traffic charges, per CNN. 
As for Houston, she faced her own personal setbacks after the tragic death of her father in February 2003, per Billboard. The "I'm Every Woman" singer also entered rehab on two different occasions while married. In 2009, Houston revealed she was using drugs heavily after the release of The Bodyguard in 1992. She also admitted that Brown was emotionally abusive, but denied physical abuse, saying, "He slapped me once but he got hit in the head three times by me." Despite Houston and Brown's tumultuous relationship, the two remind us that all that glitters isn't always gold in celebrity relationships.