Where Does Andy Jassy Live And What's His House Like?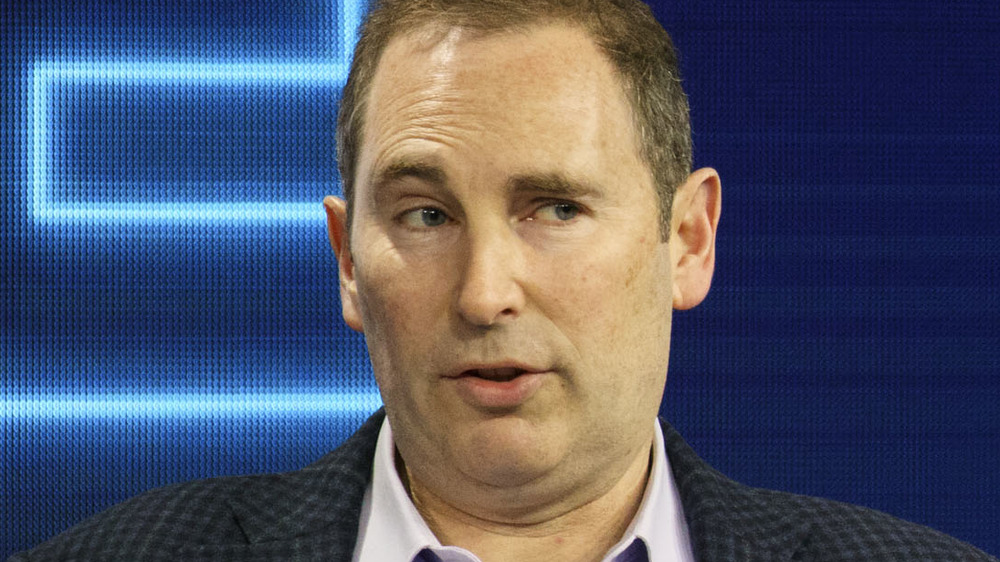 Bloomberg/Getty Images
Jeff Bezos' right-hand man now has a new job and new digs!
As reported by Bloomberg, the Amazon mogul intends to step down from his role as CEO in the third quarter of 2021 and hand the reigns over to Andy Jassy. Bezos announced the transition in a letter he penned as a statement. The announcement comes on the heels of a very successful fourth quarter for the company with record-breaking sales of $100 billion, per USA Today. In the letter, Bezos acknowledged the recent success of the company. "Right now I see Amazon at its most inventive ever, making it an optimal time for this transition," he wrote.
But is it possible this promotion has been in the works for sometime? Possibly prompting Jassy to splurge on a new home? As reported by Dirt, the Amazon Web Services CEO along with his wife scooped up a Santa Monica "starter" home for a cool $6.7 million back in the fall of 2020. It's reported that the home boasts close to 5,500 square feet, complete with four bedrooms and five bathrooms and is situated on .2 acres of property. But that's not all! Keep reading to learn more about Jassy's new crib!
This makes house number two for Andy Jassy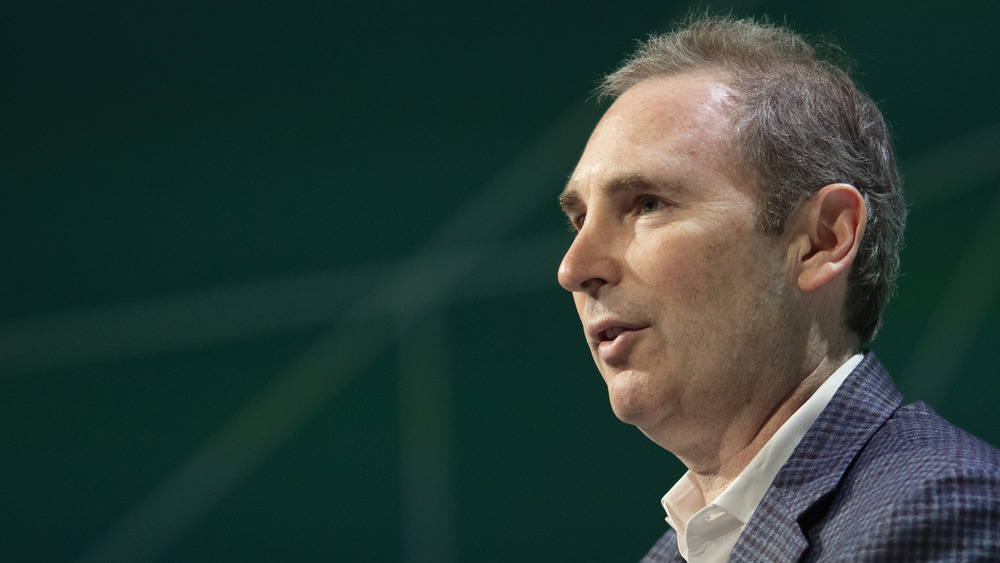 Bloomberg/Getty Images
As reported by Dirt, Andy Jassy's new Cape Cod-style home is equipped with many amenities, including a library, a large formal dining room, stainless steel appliances, and chandeliers in each of the guest bedrooms. Perhaps, however, the master bedroom is where the home really shines. Reportedly, the master includes hardwood throughout, its very own fireplace, a sitting area that could easily transition into an office (for all those important Amazon business calls), a walk-in wardrobe, and a master bath complete with a large soaking tub. What's not to love, right?!
We would be remiss if we didn't also make mention of the backyard amenities that affluent Californian families have grown accustomed to. The Jassys' outdoor space is equipped with a plunge pool and spa and an outdoor kitchen, fire place, and barbecue. All must-haves when it comes to entertaining!
There's only one little caveat, according to Dirt: The Jassy family has no intentions of making this beautiful Santa Monica home their primary residence. That's why they retained their almost-10,000-square-foot Seattle home. We only have one other question: Do they need anyone to house sit?