Bobby Brown's Net Worth Is Less Than You Might Think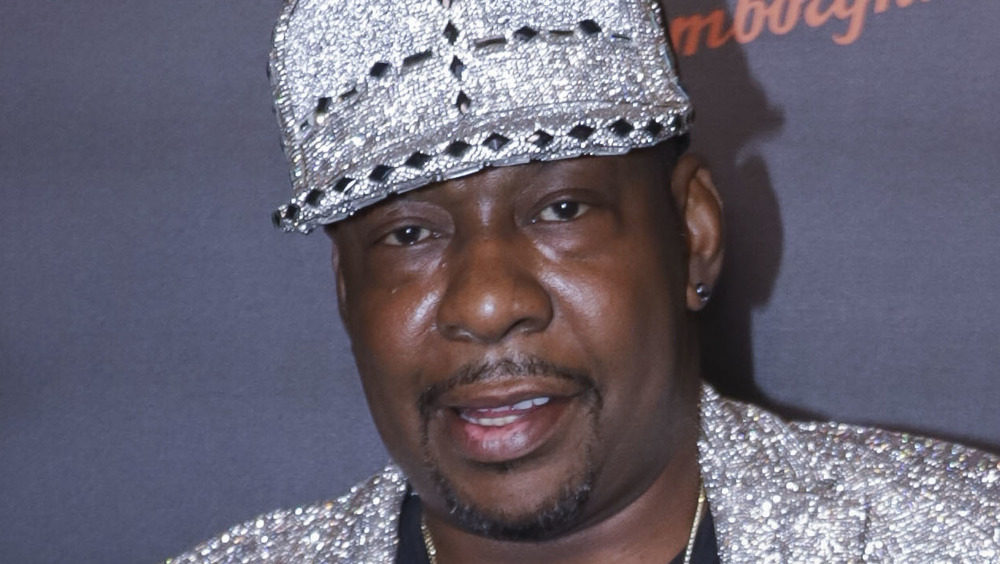 Achim Harding/Getty Images
Singer Bobby Brown has experienced many highs and lows throughout the course of his three-decade career. The platinum-selling artist bared it all in his 2016 memoir, Every Little Step, which got made into a TV biopic in 2018, per USA Today. The film received praise as it followed Brown's journey after being kicked out of New Edition in the mid-1980s. From there, he struggled with substance abuse, allegedly had a romance with Janet Jackson, and endured a tumultuous marriage with the late Whitney Houston. The star also lost two children — Bobbi Kristina in 2015 and son Bobby Brown Jr. in 2020. And those details are just a few footnotes from the "My Prerogative" singer's roller-coaster life and career.
After sharing such gritty details about his complex past, Brown shared how he wants his children to view him. "I don't want my kids to grow up and have to find a magazine, or videotape or watch a television program that speaks badly about their father," Brown told The Los Angeles Times in September 2018. "I would rather just tell my kids and show my kids, 'This is what daddy did in his life ... Daddy's not like that no more.'" 
Now with the Feb. 6, 2021, release of Whitney Houston & Bobbi Kristina: Didn't We Almost Have It All, Brown is back in the spotlight once again. As such, fans are looking into his background, including how much he made as an R&B star. So how much is he worth? Let's take a look.
Bobby Brown has diversified his portfolio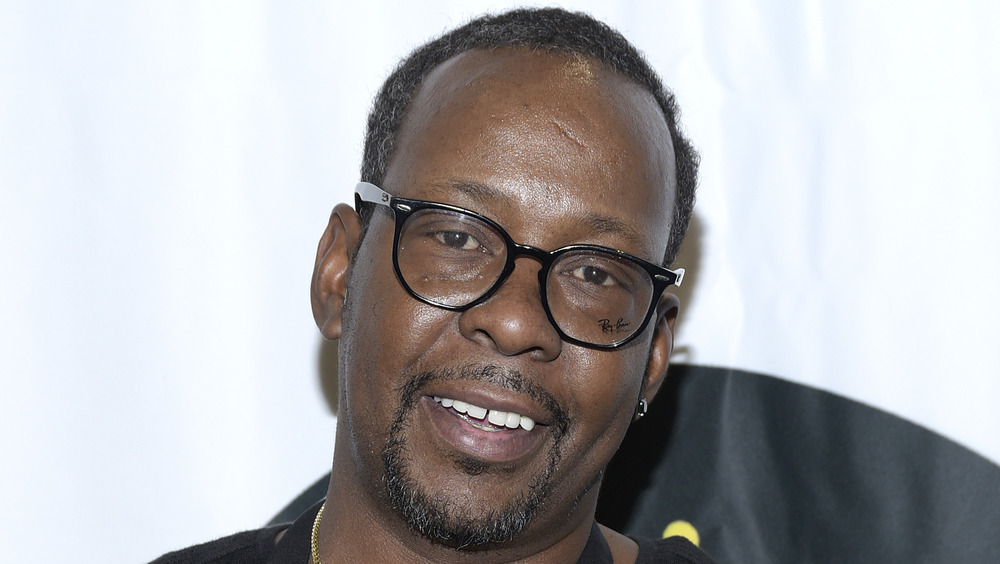 Michael Tullberg/Getty Images
As of this writing, Bobby Brown's net worth is a reported $2 million, according to Celebrity Net Worth. There's a good chance a sizable portion of that comes from acting and producing. Brown has starred in Ghostbusters II and the HBO kids show Mother Goose Rock 'n' Rhyme, and in 2019, he landed a role on American Soul. Years earlier, in 2005, he and Whitney Houston shared parts of their rocky marriage on his short-lived reality series, Being Bobby Brown. For producing, he co-produced The Bobby Brown Story and The New Edition Story to good reviews.
Oh, and did we mention the royalties Brown potentially earns? His songs have appeared in Pose, Glee, and Hawaii Five-0, to name a few works. 
Most interesting of all is Brown's pivot to the food business in 2014 when he launched "Bobby Brown Foods." He told Black America Web in 2017 about the business, "We sell seasonings. We have BBQ sauces, marinades, fried chicken mixes. And it's all gluten-free, all natural ingredients. I'm just glad it's out there. It's been working out really well." As of 2021, the company appears to be going strong, so it seems like Brown has succeeded with his reinvention.