What Salma Hayek Has To Say About The Hilaria Baldwin Controversy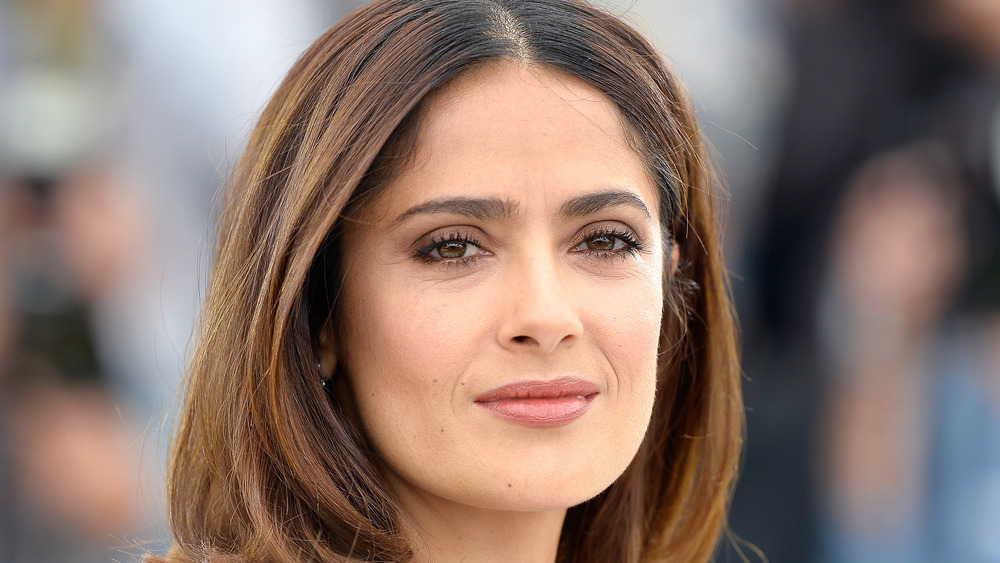 Pascal Le Segretain/Getty Images
Actor Salma Hayek has something to say about Hilaria Baldwin and the cultural appropriation scandal that rocked the entertainment world in December 2020. Hayek addressed the situation during a February 2021 chat with Andy Cohen on his SiriusXM show Radio Andy, when she was asked about her friend Alec Baldwin's wife and the rumors that sprang up claiming Hilaria had been faking her Spanish heritage all along.
The drama began after a Twitter user shared their investigation into Hilaria's background. The user shared interviews where the fitness enthusiast spoke with a Spanish accent and made references to Spanish culture, seemingly to prove that she intended to pass herself off as a native of Spain, per Glamour. However, the user uncovered that Hilaria was born in Boston as Hilary to two Boston native parents who have no Spanish heritage. What's more? Hilaria's parents reportedly didn't move to Spain until 2011, when she was 27, according to Page Six. Hilaria addressed the scandal before leaving social media, confirming she was born in Boston, but supposedly having spent so much time in Spain, she adopted the heritage.
So what was Hayek's response to the drama? Keep on reading for her thoughts about the situation.
Salma Hayek says she doesn't blame Hilaria Baldwin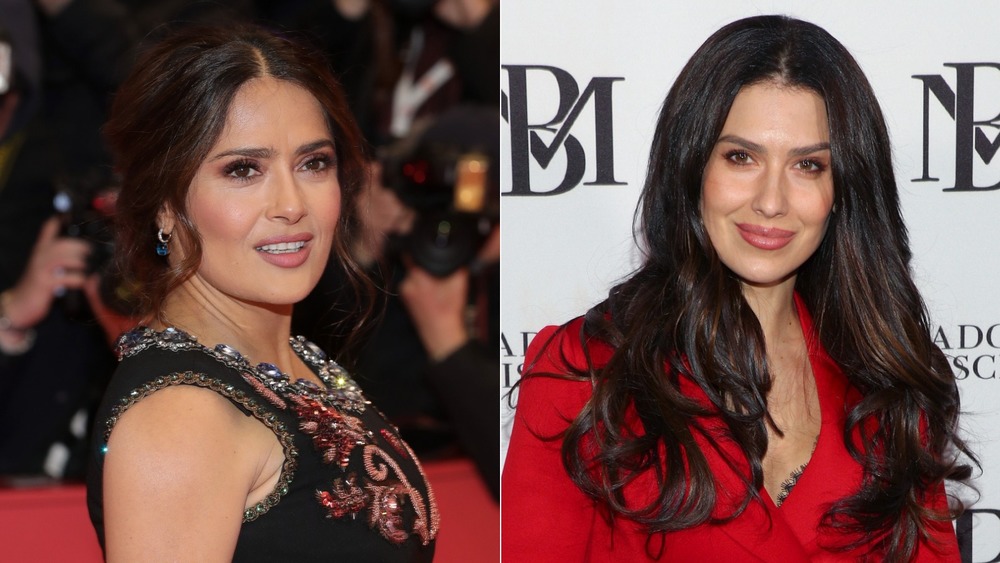 Andreas Rentz, Astrid Stawiarz/Getty Images
Salma Hayek is no stranger to Alec Baldwin. The two Hollywood actors have been friends for years, even starring in 30 Rock and 2019's Drunk Parents together. So when news broke that Baldwin's wife Hilaria Baldwin had been faking her Spanish heritage to the public for years, Hayek found no better word to describe the controversy than just "crazy."
Speaking to Andy Cohen, Hayek took the soft approach in discussing the controversy noting that "she [Hilaria] makes [her] friend happy." The actor explained, "She fooled me because she's such a good mother. You know, I don't care. I'm sorry. I don't mean to betray or hurt anybody's feelings, and I don't know if it's right or if it's wrong. I'm not going to judge somebody just because of that one thing." 
The star also joked about how flattered she is that Hilaria Baldwin would be inspired by Spanish culture. "I am Mexican-Lebanese, but my grandparents — my ancestors on my mother's side — are Spanish. I think she's smart to want to be Spanish. We're cool, you know?" She concluded, "I mean, this might be extreme, OK, but she's not a bad person. [She's] a good person, a good mother, and a good wife. ... She's very kind to me, and that's all I care about."