Hilaria Baldwin Reacts To Accusations She's Lying About Her Heritage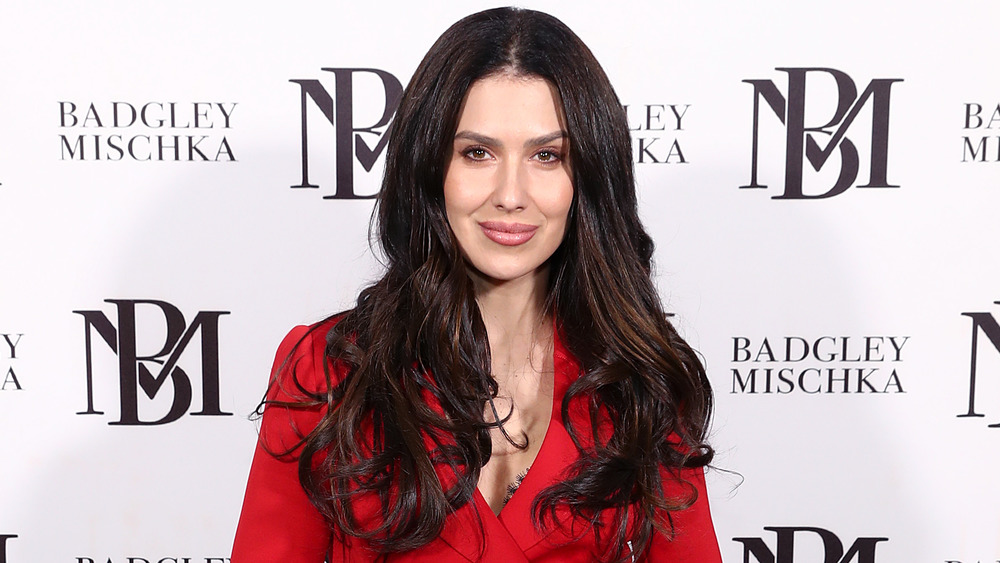 Cindy Ord/Getty Images
The final weeks of 2020 have not been easy for Hilaria Baldwin. The mother of five, and wife of Alec Baldwin, awoke one morning to a humorous post from comedian Amy Schumer. You see, Hilaria had shared a photo of herself with her new baby. In the photo, Hilaria is wearing a bra and underwear while holding the child — the yoga teacher looks remarkably thin for recently having a baby. Schumer reposted the photo on her own Instagram with the caption "Gene and I wanted to wish everyone a happy holiday season. Enjoy it with whatever family members are talking to you this year," poking fun at Hilaria's fit body, per Page Six.
Schumer later deleted the post and apologized after Hilaria claimed that she had received a fair amount of body shaming because of the picture. For her part, Hilaria took to her Instagram to discuss the dangers of body shaming — and that's where things got tricky. Followers could not help but notice that Hilaria's trademark Spanish accent disappeared as she opened up about the Schumer controversy. Then, hours later, a tweet insinuating that Hilaria was only pretending to be Spanish went viral. The tweet in question read: "You have to admire Hilaria Baldwin's commitment to her decade long grift where she impersonates a Spanish person."
Now, as 2020 draws to a close, Hilaria has been forced to address the accusations. Read on to find out what she had to say.
Hilaria Baldwin says she's 'a mix of many, many things'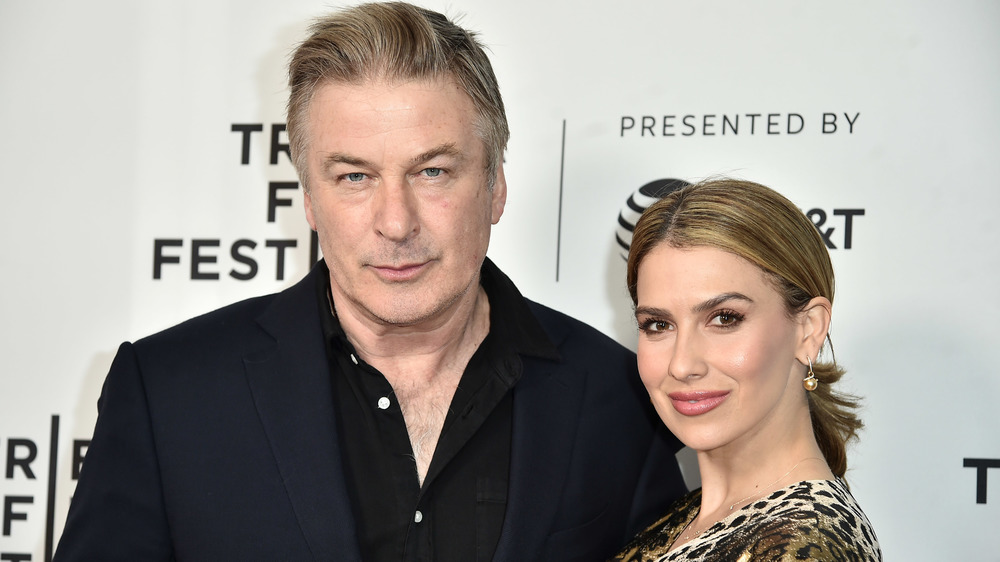 Steven Ferdman/Getty Images
To defend her accent and her Spanish heritage, Hilaria Baldwin addressed her fans and followers during an extended Instagram video. In the video, Baldwin confronts the theory that she has been pretending to be Spanish for the last few decades. "There's been some questions about where I'm born. I'm born in Boston," she began, despite previously claiming to be from Mallorca, per Page Six. "I spent some of my childhood in Boston, some of my childhood in Spain, my family, my brother, my parents, my nephew, everybody is over there in Spain now, I'm here." Noticeably absent from the video was Hilaria's trademark Spanish accent. The yoga teacher explained that she speaks very deliberately, especially while at work, and that if she becomes flustered or agitated, she confuses the languages.
Baldwin also responded to the criticism over her decision to go by "Hilaria" despite actually being named Hillary. "When I was growing up, in this country, I would use the name Hillary, and in Spain, I would use Hilaria, and my family, my parents, call me Hilaria," she said.
Baldwin concluded her monologue by downplaying the drama the viral tweet caused as a mere misunderstanding. "Yes, I am a white girl, my family is white ... Europe has a lot of white people in them. Ethnically I am a mix of many, many things," she explained. "This is who I am, and this is my life story."