The Truth About The Amy Schumer And Hilaria Baldwin Controversy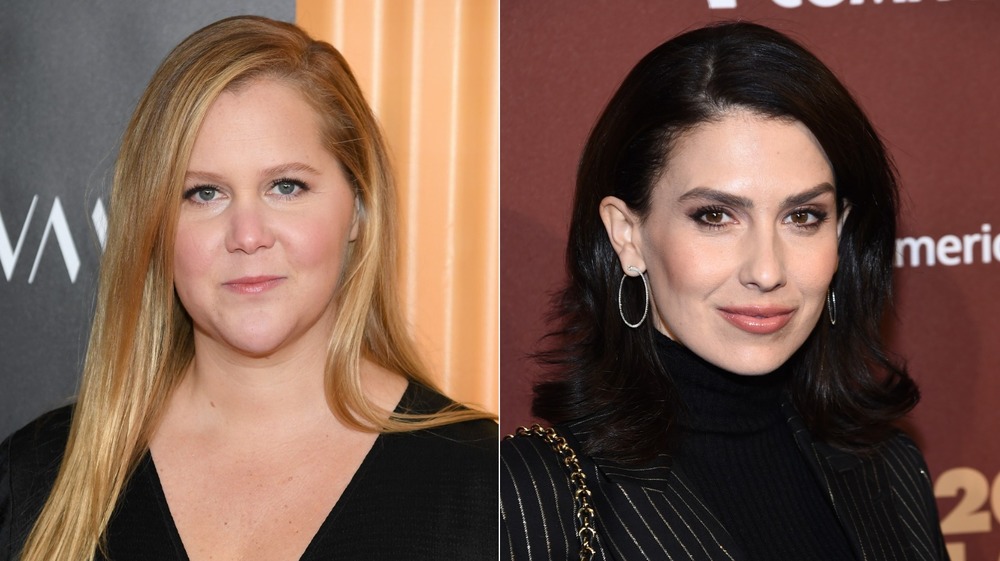 Dimitrios Kambouris, Jamie Mccarthy/Getty Images
What started out as a light-hearted Instagram post from Amy Schumer turned into a body-shaming controversy. Hilaria Baldwin posted a photo showing her and her three-month-old son, Eduardo, on her Instagram account. Schumer then shared (but has since deleted) the same photo with her followers but adding the new caption, "Gene and I wanted to wish everyone a happy holiday season. Enjoy it with whatever family members are talking to you this year. 🕎." Schumer shares her one-year-old son Gene with husband Chris Fischer.
The post was fully intended to be a joke to make followers laugh before the holidays. Even Baldwin, despite being slightly confused by the post, took the joke in stride, saying on her Instagram story, "I literally had to have someone explain this joke to me... Still don't get it 100%... but... I'll like it. And I'll comment some emojis." (via Entertainment Tonight).
So, what went wrong between Amy Schumer and Hilaria Baldwin? Keep reading for all the details.
Amy Schumer's post incited a slew of body-shaming comments about Hilaria Baldwin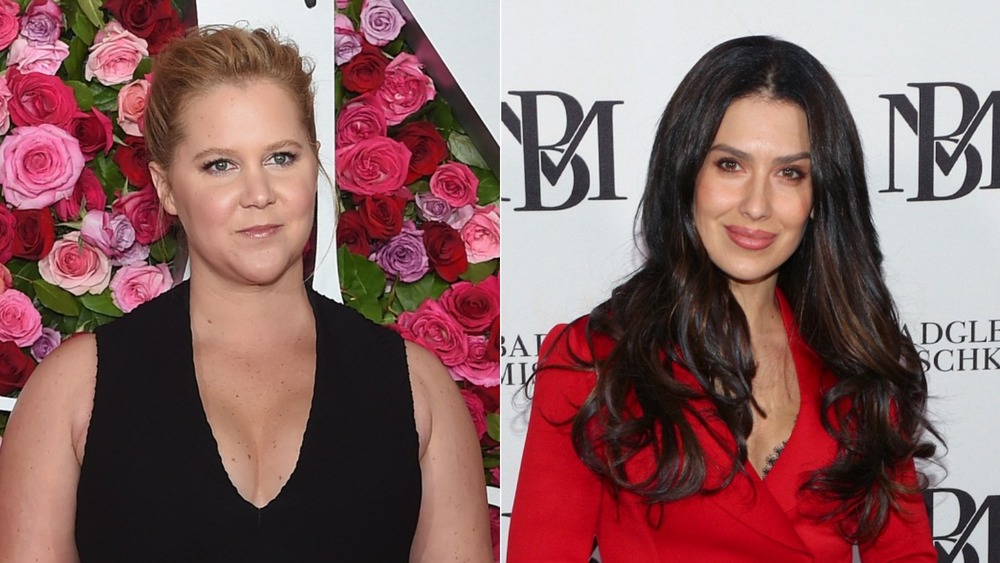 Jamie Mccarthy/Getty Images, Astrid Stawiarz/Getty Images
Hilaria Baldwin took to Instagram to address the image. "Now, I love jokes. I think it was very funny. I actually don't understand it very well, the joke, but some people tried to explain it to me so I can kind of get it," the mother said in the video. "But I love jokes." She went on to clarify, however, that some of the jokes had started to cross the line into body shaming, with people leaving comments that moms don't look the way Baldwin does. 
 "If you're doing body inclusivity, that's body inclusivity for all," Baldwin said. "There's that whole thing of 'oh moms don't look like that.' Some moms do. This mom does. And I am included in the inclusivity." She continued defending her body in her Instagram video, "I do look a certain way. This is what I look like. I come from smaller people. I have been a fitness person my entire life. There you go. Period, end of story." 
Schumer commented on the video saying, "I'm sorry!" but Baldwin clearly does not blame Schumer for the negative comments. "Girl, don't even apologize! You always make me laugh," Baldwin responded to Schumer (via Entertainment Tonight). "My only intentions were to address some of the not so namaste behavior some people went running wild with after. You don't need to take responsibility for their actions... Much love and light xoxo." Despite internet trolls, Amy Schumer and Hilaria Baldwin remain on good terms.