This Is How Alec And Hilaria Baldwin Actually Met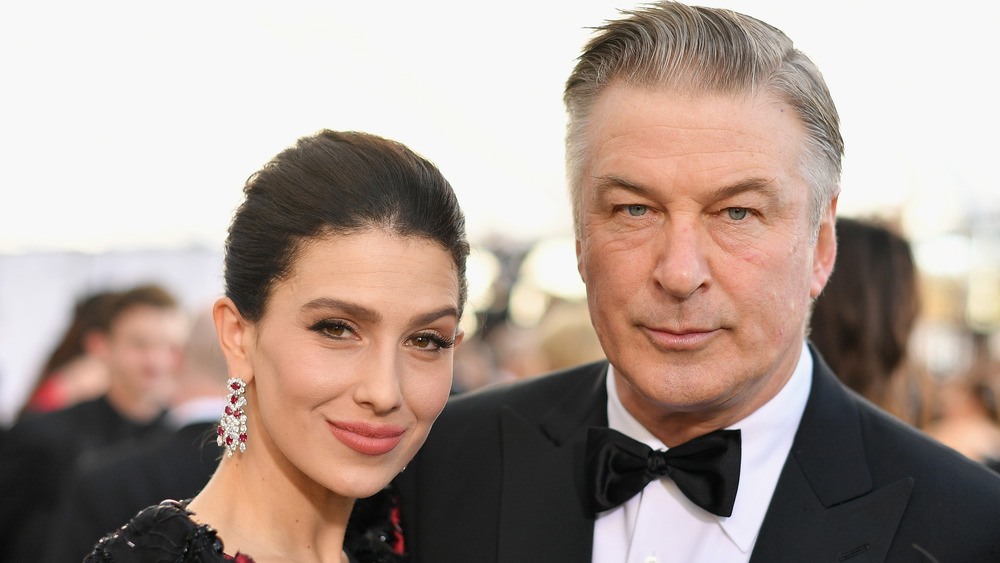 Mike Coppola/Getty Images
Even if Alec Baldwin may be a bit of a horror off-screen, his real-life marriage seems like a rom-com come to life! The salt and pepper-haired A-lister has graced our movie screens for decades. But when it comes to whether or not the eldest (and arguably most popular) member of his clan of actor brothers is an even-keeled person, well... It's Complicated. Baldwin's famous temper has gotten him into serious trouble and deeply impacted the public's perception of him. He's thrown hands at paparazzi and called his daughter a "thoughtless little pig" over voicemail. (She was 11 years old at the time.) It seems like every time the star loses his cool, a recording device isn't far away. But from the classic Beetlejuice to his iconic role as TV executive Jack Donaghy on 30 Rock to his reliably funny portrayal of Donald Trump week after week on Saturday Night Live, he really has entertained the masses over the years. 
Meanwhile, Baldwin's love life is much less tantrum-filled and turbulent. In fact, his second marriage to yoga instructor Hilaria Thomas Baldwin seems like pure sweetness! The pair wed in 2012 and have five children together, per The Oprah Magazine. And despite their 26-year age difference, there seems to be a real connection there. Plus, the way they met truly does feel like a movie, or something that would happen to the star's 30 Rock character! Although there have been tough moments — Hilaria has been open about her miscarriages — their love story is heartwarming. Scroll down to learn more about Alec and Hilaria's meet-cute!
Alec Baldwin met his future wife outside an NYC restaurant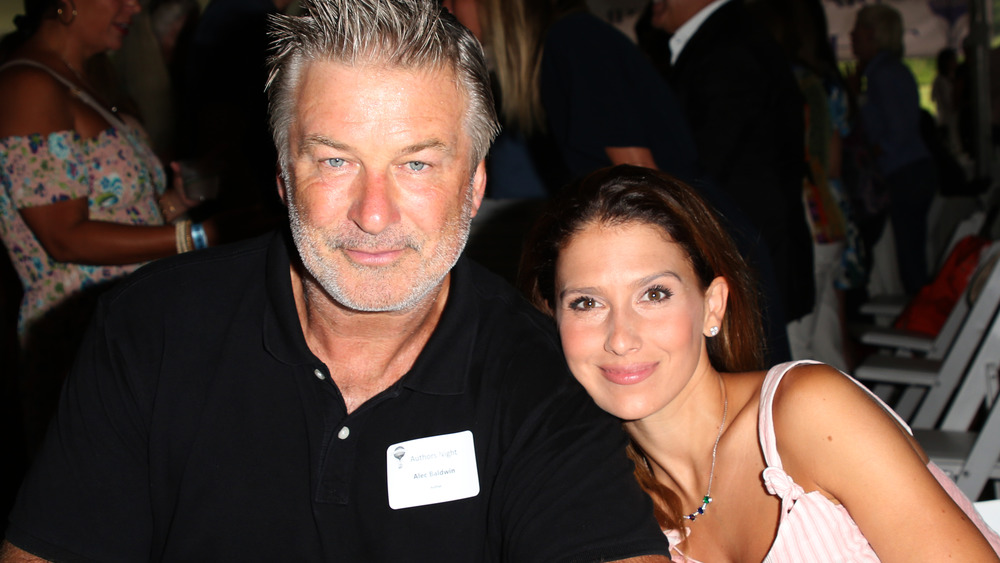 Sonia Moskowitz/Getty Images
So how did Alec Baldwin and Hilaria Baldwin meet? The actor took to Instagram to explain (poetically) that their first encounter occurred outside a New York City restaurant. "[Eight] years ago, I wandered into Pure Food and Wine on Irving Place, on an unseasonably warm February evening," he penned in 2019. "My friend ... and I sat down (outside!) and as I turned to my left I saw a woman who would change my life. Entirely." 
Hilaria told The New York Times that Alec kept things smooth. "I was standing near the door with my friends when he walked up and took my hand and said, 'I must know you.' ... 'You must know me?'" she replied. After they chatted, "he gave me his card," Hilaria added. Suave, and professional! From there, things moved quickly. "Five months into our relationship, we got an apartment together; then we started talking about getting married ... now we have a kid," Hilaria told the Daily Mail in October 2013. Well, they were eventually married at St. Patrick's Old Cathedral — classic New York much? — and now they have five children!
That said, Alec told The New York Times that he was not sure if he ever would marry again after he split from first wife Kim Bassinger. "I've dated a lot of people since my divorce ... I wasn't really to take that chance and to act until I met Hilaria." Clearly, the big guy was just waiting for that special someone!