The Untold Truth Of Alec Baldwin's Wife, Hilaria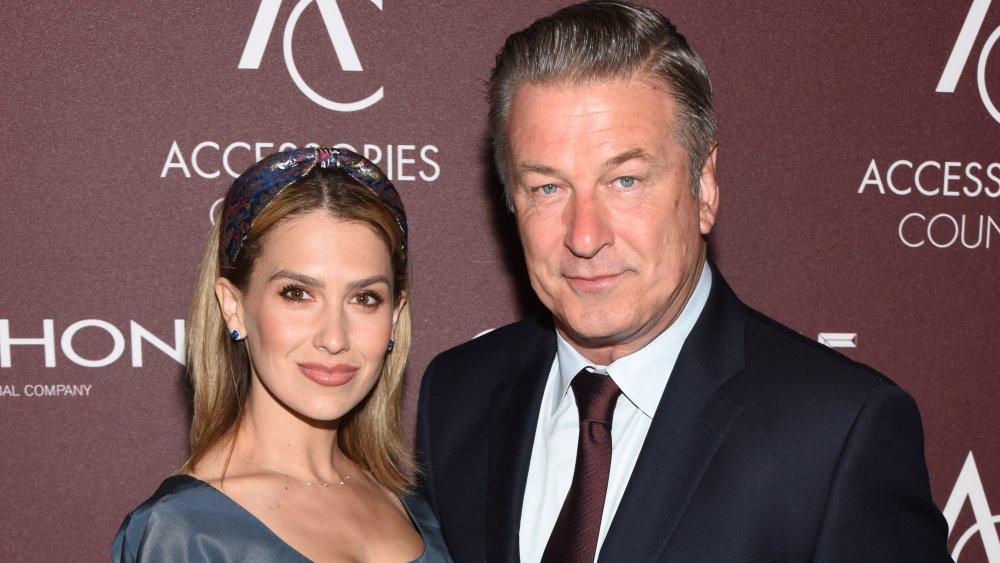 Bonnie Biess/Getty Images
Alec Baldwin (birth name Alexander Rae Baldwin III) became a formidable force in Hollywood fairly early on in his career. He played prominent roles that solidified his name and voice in the acting world, appearing in films like Beetlejuice, Married to the Mob, and The Hunt For Red October. As the oldest of the four Baldwin brothers – Alec also has two sisters — the New York native had to set an example for the rest of his clan, and he did just that. Alec has had an extremely successful career on screen and a buzz-worthy one off.
His first marriage to Kim Basinger lasted from 1993 until 2002. In his 2008 book, A Promise to Ourselves: A Journey Through Fatherhood and Divorce, which was co-written by Mark Tabb, Baldwin chronicled his years-long battle with Basinger and his rocky relationship with their daughter, Ireland Baldwin. 
The New York Times called the novel a "a candid, unhappy portrait of a marriage gone desperately sour," which makes sense because Baldwin drug Basinger and their marriage through the mud in the book in an attempt to prove he deserved to be in his daughter's life.
Despite the real-life nightmare of his first marriage, in 2012, Baldwin married Hilaria Baldwin (neé Thomas), who became a symbol for a happier marriage, a strong mother, and an inspiration to many through her personal struggles.
Hilaria Baldwin spoke out about her miscarriages to remove the stigma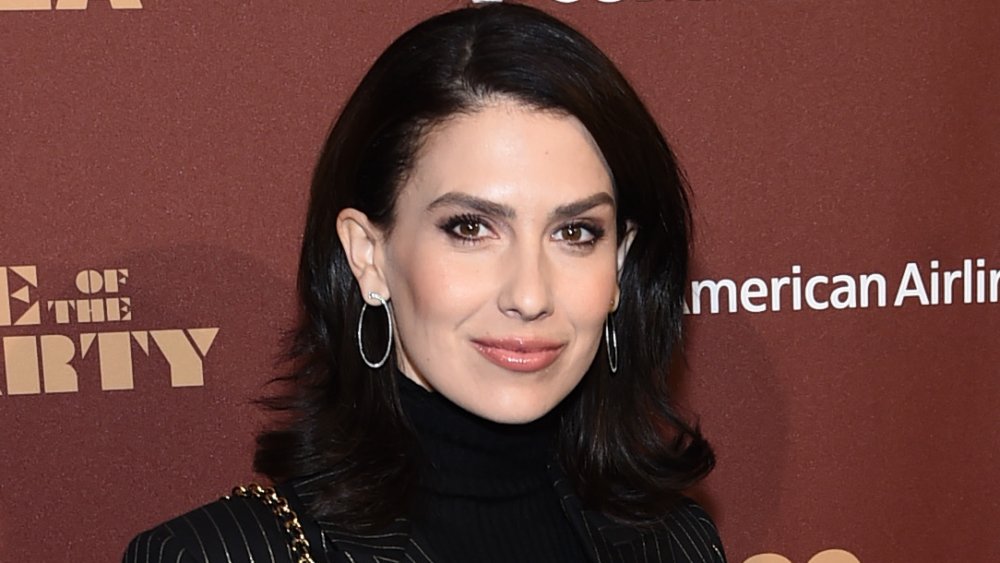 Jamie Mccarthy/Getty Images
Hilaria and Alec Baldwin tied the knot in August 2012 and quickly began having children. As of this writing, the couple has four children together: daughter Carmen Gabriela (born in August 2013) and sons Rafael Thomas (June 2015), Leonardo Ángel Charles (September 2016), and Romeo Alejandro David (May 2018). In April 2019, Hilaria revealed she was pregnant again via Instagram, sharing some difficult news with her followers. 
The post read: "I want to share with you that I am most likely experiencing a miscarriage. I always promised myself that if I were to get pregnant again, I would share the news with you guys pretty early, even if that means suffering a public loss," she wrote. "I have always been so open with you all about my family, fitness, pregnancies ... and I don't want to keep this from you, just because it isn't as positive and shiny as the rest."
Less than a week after that announcement, Hilaria made another Instagram post with the caption, "There was no heartbeat today at my scan ... so it's over." In November of the same year, Hilaria revealed she had another miscarriage, per People, however the couple did not give up on having a fifth child.
Hilaria Baldwin is all about fitness -- even while pregnant!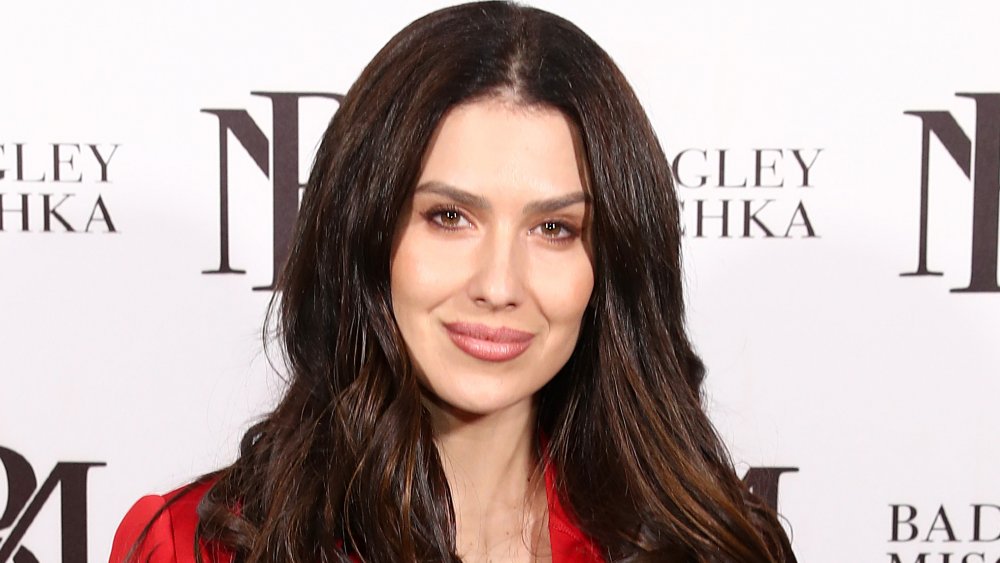 Cindy Ord/Getty Images
As of writing, Hilaria Baldwin is pregnant with her and Alec Baldwin's fifth child. In addition to homeschooling their children, Hilaria — who is a yoga instructor and the co-founder of NYC studio, Yoga Vida — has been staying pretty active throughout her pregnancy. In June 2020, she posted a relaxing video on Instagram of her stretching in her bathroom. The caption read: "Almost 7 month curves. Keeping my body moving with gentle workouts ... embracing the curves that come with this amazing experience. Moving my body, I feel strong during pregnancy and it keeps my circulation moving."
In a Yahoo! Life interview in May 2020, Hilaria explained (via People) how she likes to lock herself in her bathroom and do stretching and breath work to help stay relaxed and positive."I take baths mornings and night, that really, really helps me," she added. 
When she's feeling down, Hilaria revealed that she "always think[s] about how much worse it could be," adding, "How much worse it could be all of a sudden makes my situation seem not as bad and with that, it pulls me up a little bit and allows me to have a lightness and a strength to be able to attack my problem."
We wish nothing but the best for the Baldwin family, including a successful pregnancy.