All The Athletes In The Oikos Ugly Face Super Bowl Commercial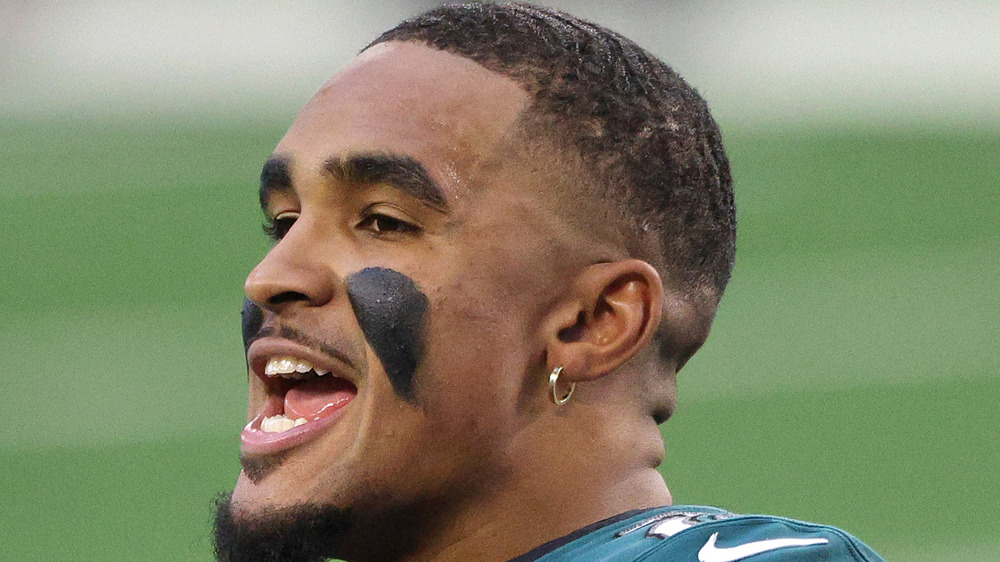 Ronald Martinez/Getty Images
The official yogurt of the National Football League is doing it again! 
As reported by Ad Age, after much success from running a livestream ad during the 2020 Super Bowl aptly titled "YoGlutes", Oikos Yogurt decided to run yet another one for the 2021 game. According to Surbhi Martin, the company's Vice President of Marketing, the ad went over so well last year that they saw a seven-point sales increase just from the Super Bowl livestream ad alone. "We were pretty astounded by the results," she said. "It exceeded all of our expectations."
And while the brand's strategy remains the same, rest assured they've got some fresh new content for this year's famous football game. The premise of the ad is to showcase the face that professional athletes make while working out or engaging in strenuous activity, hence the commercial's title "Ugly Face." The ad is even featuring a few high-profile athletes to properly demonstrate said face. Keep reading after the jump to learn whose faces you'll spot in the Oikos Super Bowl LV livestream ad!
Saquon Barkley will be returning for the Oikos commercial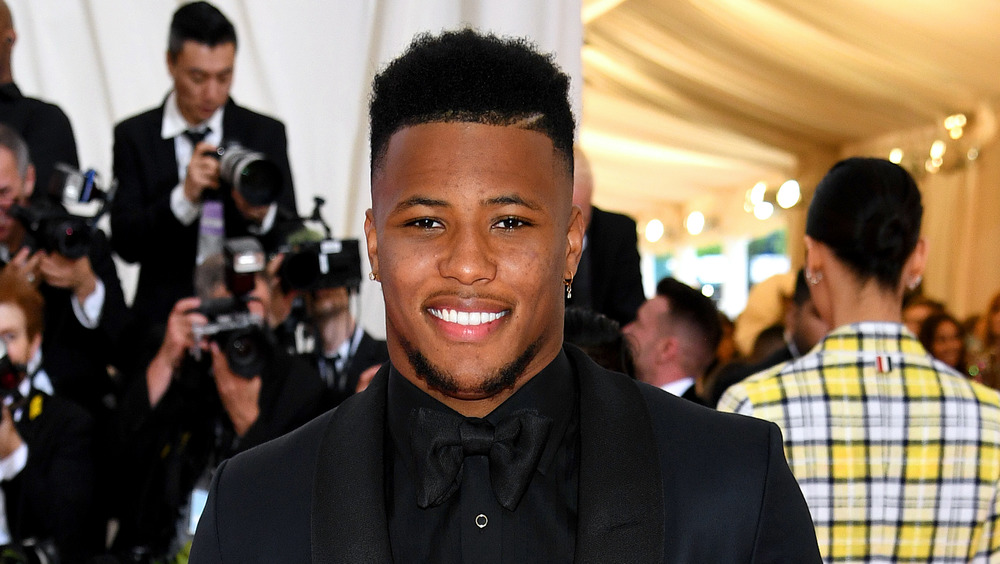 Dimitrios Kambouris/Getty Images
As reported by Ad Age, Oikos Yogurt has managed to stack their 2021 Super Bowl livestream ad with a ton of NFL talent and a couple of high profile fitness trainers — oh, and Sponge Bob Square Pants himself. We're betting he makes a pretty mean "ugly face" while pumping some iron.
As you may recall, NFL player Saquon Barkley made a cameo in the commercial for Oikos in 2020 and it appears he liked it so much he's returning for the 2021 ad as well. May we never forget the visual of the New York Giant struggling to open a jar of pickles in a commercial for the brand's TripleZero yogurt via Ad Week. Thank goodness he consumed his yogurt that morning or he may have never gotten into that jar!
It's also reported that NFL footballers Jalen Hurts, JuJu Smith-Schuster, Darius Polk, and A.J. Brown will be making an appearance in the ad, alongside celebrity trainers Angela Gargano and Nina Saunders.
Got yogurt?