Why Bachelor Star Rachael Kirkconnell Is Sparking Controversy
On week five of Matt James' season of The Bachelor, fans saw Matt grow closer with Rachael Kirkconnell, a graphic designer from Georgia. After she and Matt had a very Pretty Woman-esque shopping date, they spent a romantic night together that ended in a horse drawn carriage ride — a typical first date ... for Bachelor universe that is. The two also had some pretty deep conversations over dinner and both admitted they were falling in love with each other.
Rachael getting this much screen time seemed to garner some attention from viewers, though, and not all of it has been positive. In fact, after the episode aired, there was a bit of controversy surrounding Rachael on social media and a few rumors about her are swirling across the internet, per Entertainment Tonight. This is also not the first time Rachael has been caught up in controversy, either.
Keeping reading to find out why Rachael has been sparking controversy.
Rachael Kirkconnell has been accused of bullying and liking racist pictures on social media
It seems Bachelor Nation and fans of the show have uncovered some controversial aspects of a certain Season 25 contestant's past. After the premiere of Matt James' season of The Bachelor, allegations against Rachael Kirkconnell surfaced on TikTok. It all began when a TikTok user claimed Rachael used to bully her in high school for "liking Black guys," which the user found ironic and hypocritical since Matt is the franchise's first Black male lead (per Us Weekly). This then prompted more people to come forward on the app with stories of how Rachael bullied them in the past (per Cosmopolitan).
The controversy did not stop there for Rachael, though. Following the recent episode, in which she received her first one-on-one date, another TikTok user came forward accusing her of liking racist Instagram pictures, pro-Trump posts, and QAnon conspiracy theories, as Cosmopolitan reports.
Rachael has yet to break her silence on the questions being raised about her character, as contestants have previously not been allowed to address allegations while the show is airing. Matt, however, did address the rumors. Keep reading to find out what the Bachelor had to say.
Matt James wants people to wait for Rachael to be able to address the rumors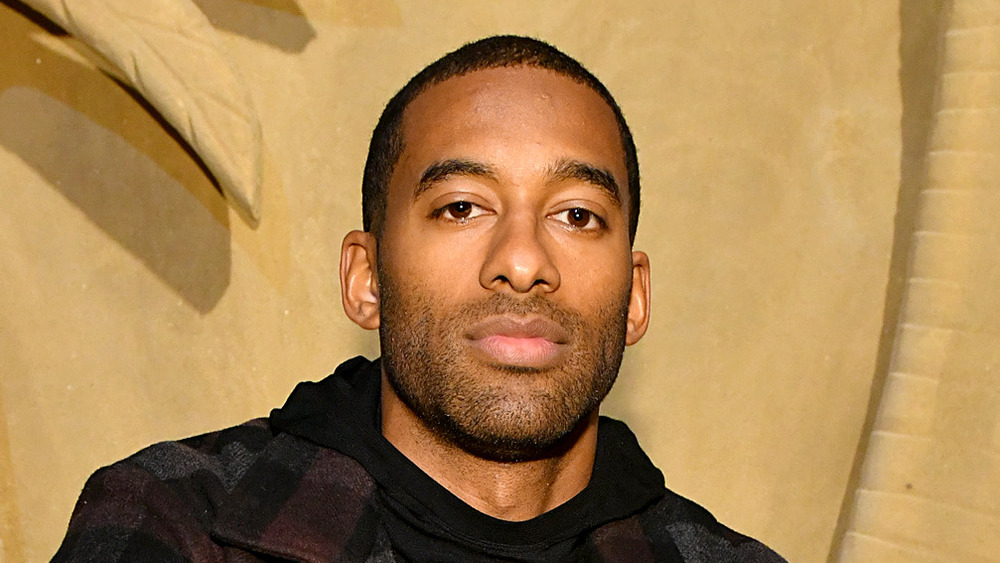 Craig Barritt/Getty Images
Matt James is fully aware of the rumors swirling on social media about his season's contestants, and he addressed the ones surrounding Rachael Kirkconnell, specifically, in an interview with Entertainment Tonight on Feb. 2, 2021. He claimed that he "has not spoken" to anyone since the show ended, but said he wishes people would let the women have a chance to speak on things before spreading rumors that could potentially be false.
"I would say that you have to be really careful about what you are doing on social media," he said. "A lot of times you hear something on the internet and it's fact. So I would just warrant people to be careful about making accusations before someone's had a chance to speak on it." He continued, "Rumors are dark and nasty and can ruin people's lives. So I would give people the benefit of the doubt, and hopefully she will have her time to speak on that."
Whether Matt and Rachael end up together or not, we can at least respect the mature way he handled the allegations and his desire to give Rachael her chance to address them. We'll just have to stay tuned to see if she does.