The Truth About Bobbi Kristina's Relationship With Bobby Brown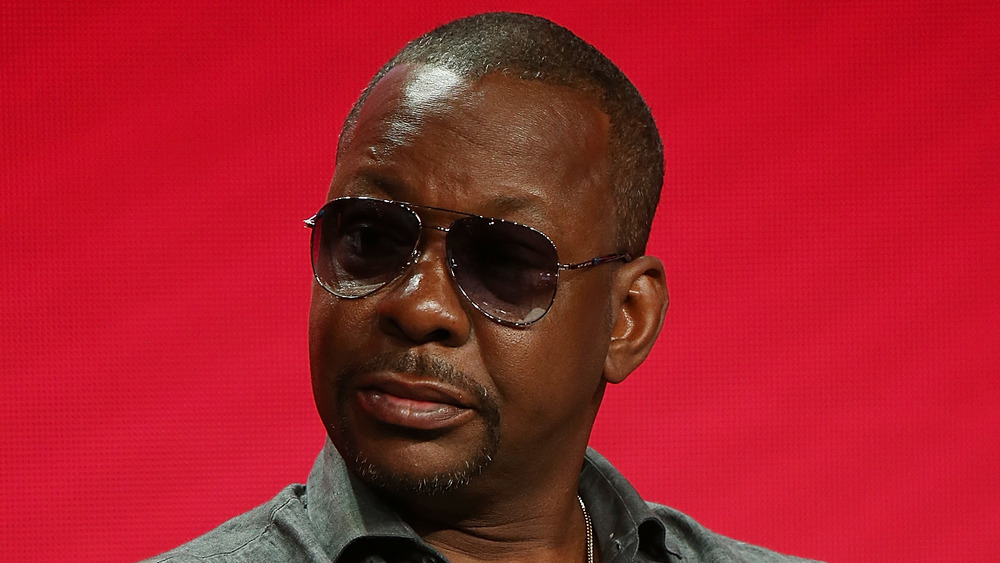 Phillip Faraone/Getty Images
With yet another documentary about her life set to air on Feb. 6, 2020, the late Bobbi Kristina Brown is once again back in the headlines. 
As reported by Atlanta Journal Constitution, the premise of the most recent documentary by Lifetime, aptly titled Whitney Houston & Bobbi Kristina: Didn't We Almost Have It All, is to inform viewers of the special relationship Bobbi Kristina had with her late mother Whitney Houston, with many personal accounts from close family and friends, including Houston's goddaughter Brandy Boyd Burnside. "I'm proud that I am able to give a passionate, positive portrayal of two amazing people," Burnside said about the film. "We follow their trials and tribulations, their struggles and things they were forced to deal with. We showed how this never changed their beautiful souls." Definitely a far cry from the wildly controversial scripted film Lifetime churned out about Houston in 2015.
But with all the chatter about the mother-daughter duo, one cannot also help but wonder about the relationship Bobbi Kristina shared with her famous father, Bobby Brown. Keep reading after the jump to learn all we know about the father-daughter bond Brown shared with his late daughter.
Bobby Brown is committed to keeping the memory of his daughter alive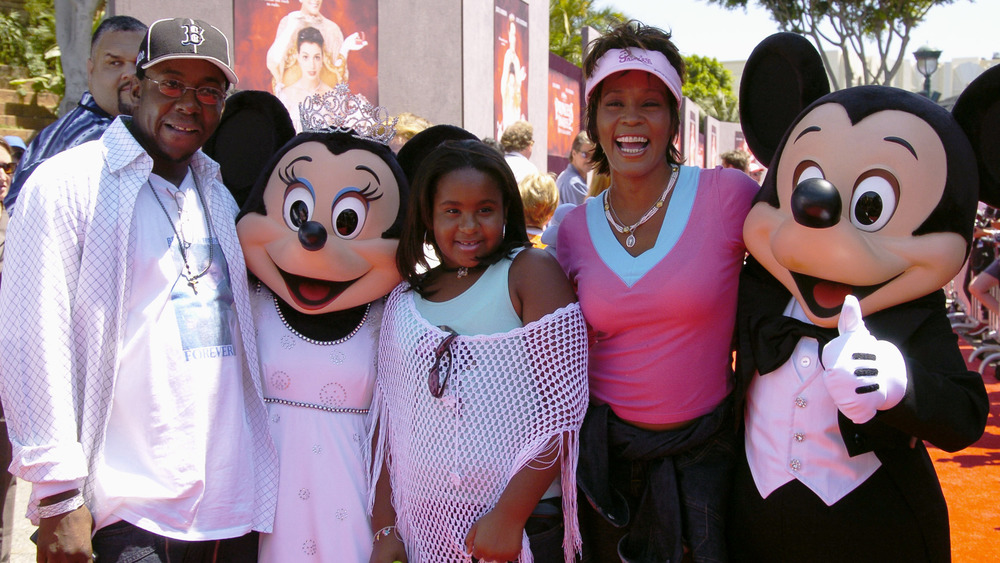 Handout/Getty Images
While we cannot possibly know the grief Bobby Brown experienced following the untimely and tragic death of his daughter, he has publicly acknowledged her death from time to time. As you might recall, Bobbi Kristina Brown was found unconscious in her bathtub on Jan. 31, 2015. Unfortunately, she never regained consciousness and died almost six months later on July 26, 2015, per ET Online. The budding singer was only 22 years old at the time of her premature death. Following a lengthy investigation, Bobbi Kristina's boyfriend Nick Gordon was found civilly liable for her death and was ordered to pay a whopping $36 million in restitution to his former girlfriend's estate, per People.
On the second anniversary of Bobbi Kristina's death, Brown took to Instagram to remember his daughter. Along with a video of Bobbi Kristina singing the words to Adele's famous song, "Someone Like You," he included a lengthy caption in which he urged his followers to keep his daughter's memory alive, while also taking the moment to denounce domestic violence. 
"Today we remember you #BobbiKristina#eNough #LoveShouldntHurt," Brown penned. The grief stricken father went on to add, "SAY HER NAME – NEVER FORGET IF YOU OR A LOVED ONE IS IN IMMEDIATE DANGER PLEASE CALL 911 !! We have established a relationship with The National Domestic Violence Hotline. If you are in need of help and resources NOW please visit http://www.thehotline.org/ They have operators live now in every state to assist you with your immediate needs," he pleaded.
Bobby Brown has regrets about his relationship with Bobbi Kristina Brown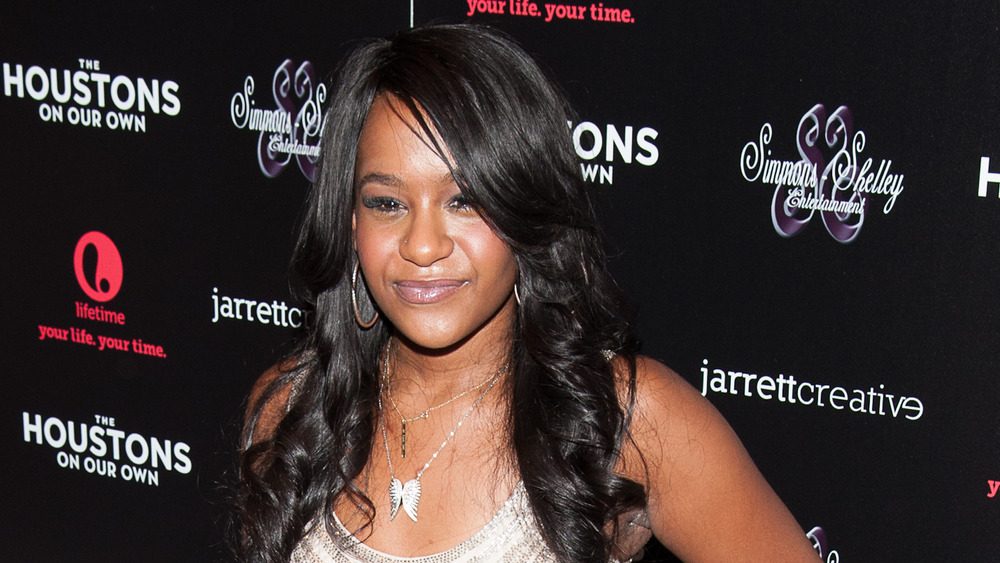 Dave Kotinsky/Getty Images
While Bobby Brown has been very vocal about who he ultimately holds responsible for his daughter's death, he has also expressed regrets for his own shortcomings.
During an interview with ABC's Robin Roberts (via USA Today), the famous father choked back tears while he confessed that his relationship with his daughter, Bobbi Kristina Brown, was often estranged due to his past drug addiction. "We failed Bobbi Kris. We could have been better. We should have been better," he admitted. But he was adamant about one thing — he and Whitney Houston never did drugs in front of Bobbi Kristina. Rather, they secluded themselves to one side of their luxury manse and binged on drugs while a slew of nannies cared for their young daughter, he confessed. "I always made it a point never to let her see me or my wife in that situation," he maintained.
Brown also confessed that he regrets not intervening during the days that led up to Bobbi Kristina's tragic death. "If I could get those two days back, I would go and get her," he lamented. "My daughter would be here."