Jeopardy Fans Are Fuming About This Future Guest Host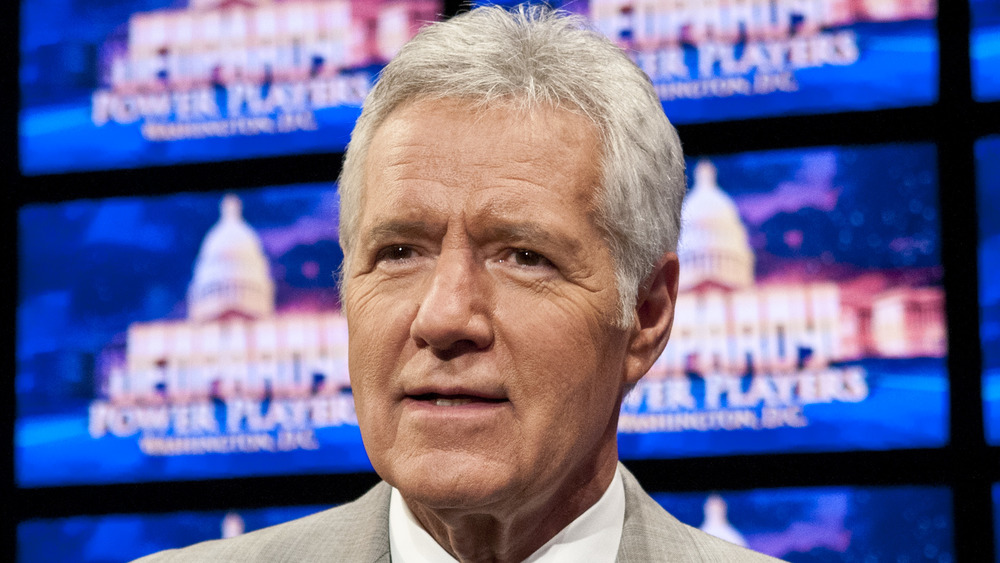 Kris Connor/Getty Images
After the death of Jeopardy! host Alex Trebek in November 2020, fans of the iconic game show have wondered who will replace him. Trebek had been the current incarnation's host since it launched in 1984, via Variety. And, although it was inevitable, viewers could not bring themselves to accept the idea of another host leading up to Trebek's passing from pancreatic cancer. In a 2019 Morning Consult poll, Americans listed "no one" as the only appropriate replacement for Trebek, and even listed him as the most popular host, with Jeopardy! leading the pack as the most loved American game show.
However, after his death, names began floating around about who the public thought would make a good substitute host. Prominent news analysts like Anderson Cooper and George Stephanopoulos were among the names of possible considerations, as noted by Variety, as well as the "Jeopardy! Greatest of All Time" champion Ken Jennings. However, by 2021, the show's producers opted to temporarily fill the void by bringing in a series of guest hosts to guide contestants and viewers through the beloved trivia game. But fans are not thrilled about this one upcoming guest host, in particular.
Jeopardy! fans labeled upcoming guest host Dr. Oz a 'fraud'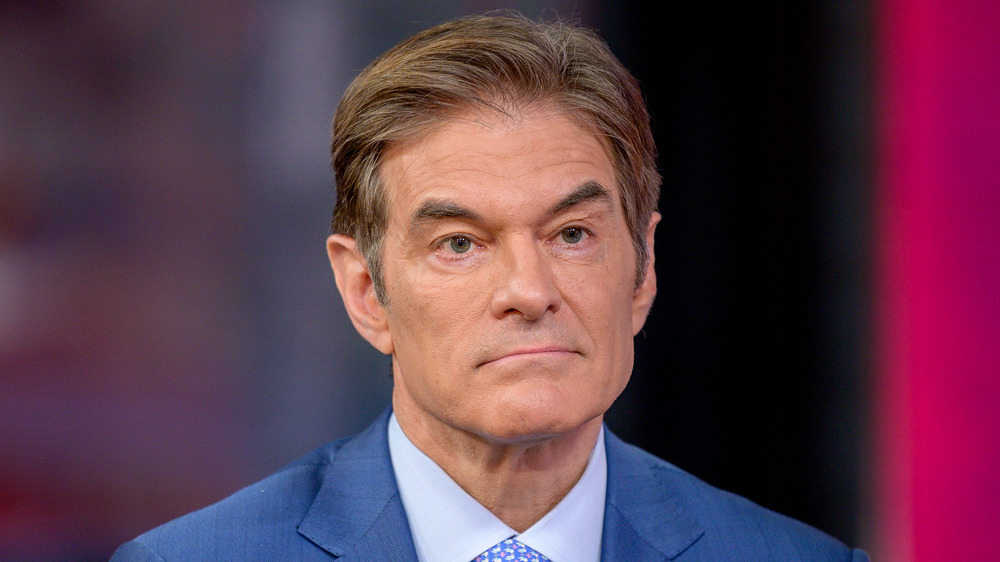 Roy Rochlin/Getty Images
In February 2021, Jeopardy! came under fire after sharing a lineup of celebrity guest hosts for the new season. "New names added to the Jeopardy! guest host roster," the longtime game show tweeted out. Named in the post were a few news anchors, Anderson Cooper, Savannah Guthrie, and two doctors, Dr. Sanjay Gupta and host of The Dr. Oz Show, Dr. Mehmet Oz. While each of the guest hosts' appearances will bring about a donation to the charity of their choice (via Jeopardy!), there was one guest host that many fans were not feeling. 
"How about not a notable fraud and scam artist aka @DrOz," tweeted one person. "Get Oz out of there, the heck you doing Jeopardy??," added another. Considering Dr. Oz's controversial statements on COVID-19, via Business Insider, and his "trade-off" comment about reopening schools during the pandemic (via the Washington Post), it's not too surprising to see so many Jeopardy! fans speaking out against him hosting the game show. Journalist Katie Couric, NFL player Aaron Rodgers, and actress-neuroscientist Mayim Bialik were also named as guest hosts during a previous announcement. For those bothered by Dr. Oz's placement, they can take a page from one fan who plans to "skip Dr Oz, thank you."