What Is The Song In The Mercari Super Bowl Commercial?
Does it feel like Christmas morning yet? Soon enough everyone will hunker down around their flat screen TVs with a soda or beer in one hand and a piece of pizza or chicken wing in the other and cheer on either the Kansas City Chiefs or the Tampa Bay Buccaneers. And while that's all well and good, let's be real: the real entertainment happens during the commercials when big time brands pay in the $5.5 million range a 30-second spot during the famous football game, as reported by USA Today.
Although Super Bowl LV may look a bit different with only 22,000 fans in attendance amidst the global pandemic, per The Denver Channel, rest assured that the companies forking over big dollars to run advertisements in the game still plan to pull out all of the stops when it comes to entertaining their target audiences.
One of the companies set to run a commercial during Super Bowl LV, is none other than Mercari — a first for the e-commerce brand, per PR Newswire. And it appears their inaugural Super Bowl ad is already garnering quite the buzz as they opted to release the commercial ahead of time, a common occurrence for companies paying beaucoups of a money to "play" in the Super Bowl. But what has everyone talking? Apparently it's the song that the brand featured in their commercial. Keep reading to learn more after the jump!
A familiar Beatles song is featured prominently in the ad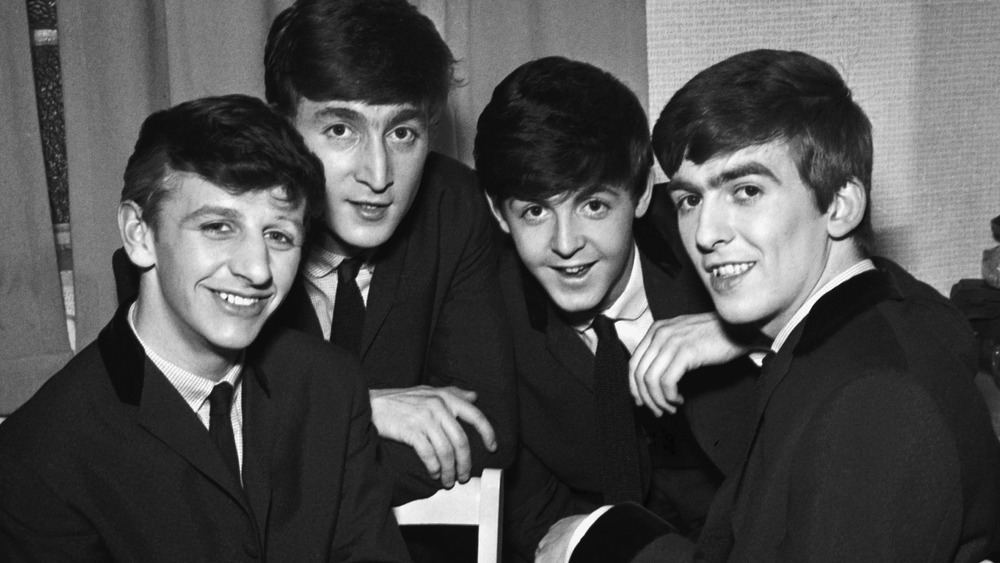 V&a Images/Getty Images
According to a press release via PR Newswire, Mercari hired Rain the Growth Agency to produce their first Super Bowl ad. On the heels of the brand rolling out their new campaign — aptly titled "Goodbye, Hello" in which the company encourages consumers to say "goodbye" to things they no longer use so they can say "hello" to new items — the ad agency opted to lean into the new campaign and pair the commercial with a cover of the famous Beatles song, "Hello, Goodbye."
The idea of passing on gently used items to others or the famous saying "one man's trash is another man's treasure" is not a new principle for the company — but rather one that has taken off amongst the masses following the COVID-19 pandemic with many people stuck at home, forced to make do with what they have, while also hoping to declutter their living spaces. And the Beatles track certainly helps express this idea.
"We chose 'Hello, Goodbye' from the Beatles for this campaign because it perfectly amplifies this concept, as well as the emotion behind it — one person says 'goodbye' to something they love so another can say 'hello' to a delightful new find," Walter Hangad, the company's marketing director, explained.
Congrats on your very first Super Bowl, Mercari!