The Real Reason Ivanka Trump Turned Down The Bachelorette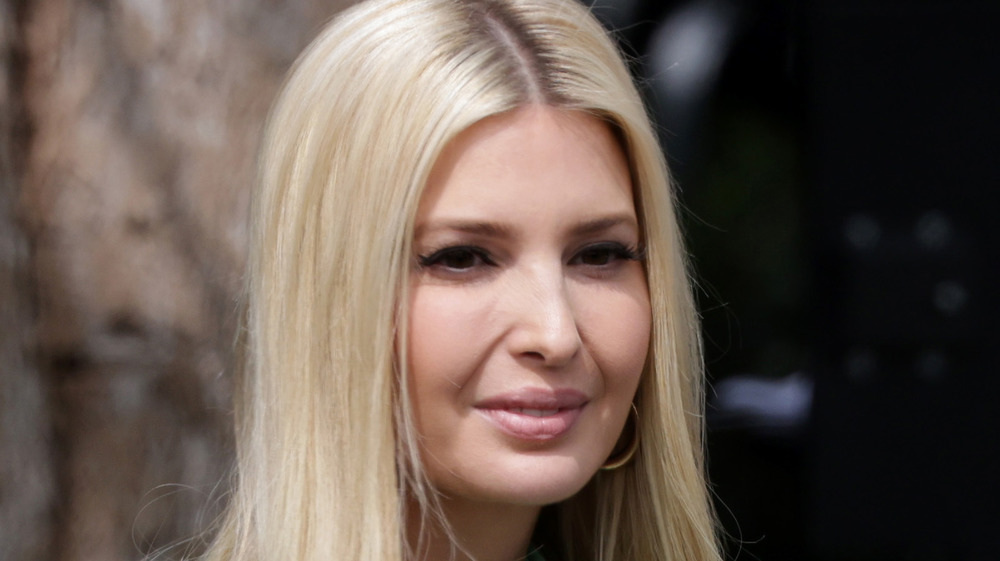 Alex Wong/Getty Images
The Bachelor is known for making stars out of its reality leads, but apart from cameos, few actual celebs are featured on the show. It makes sense; after all, celebrities have already made it big in the biz. They do not need reality shows to raise their profiles. There are some exceptions of course — The Bachelorette Australia cast singer and TV personality Sophie Monk to headline Season 3 of the series, former New York Giants quarterback Jesse Palmer was tapped to lead Season 5 of The Bachelor, and then there was the time ABC brought on an actual prince to keep things fresh. Beginning in 2009, however, the franchise started recycling homegrown talent, handpicking former contestants who had resonated with fans or gone far on the show to be the new leads.
Still, before making that switch, ABC was all about trying to nab the big fish. But, as it turns out, there was one catch that eluded even producer Mike Fleiss: Ivanka Trump (via People). Back before she met Jared Kushner, and long before dreams of the White House were just a twinkle in former President Donald Trump's eye, ABC pursued the mogul as a potential series lead. "I've been offered tons of shows, including The Bachelorette," Ivanka confessed to People in 2007. Obviously, we know now that she turned down the gig — otherwise history might have looked very different — but why did she choose to pass up the offer?
Ivanka Trump is strategic about her career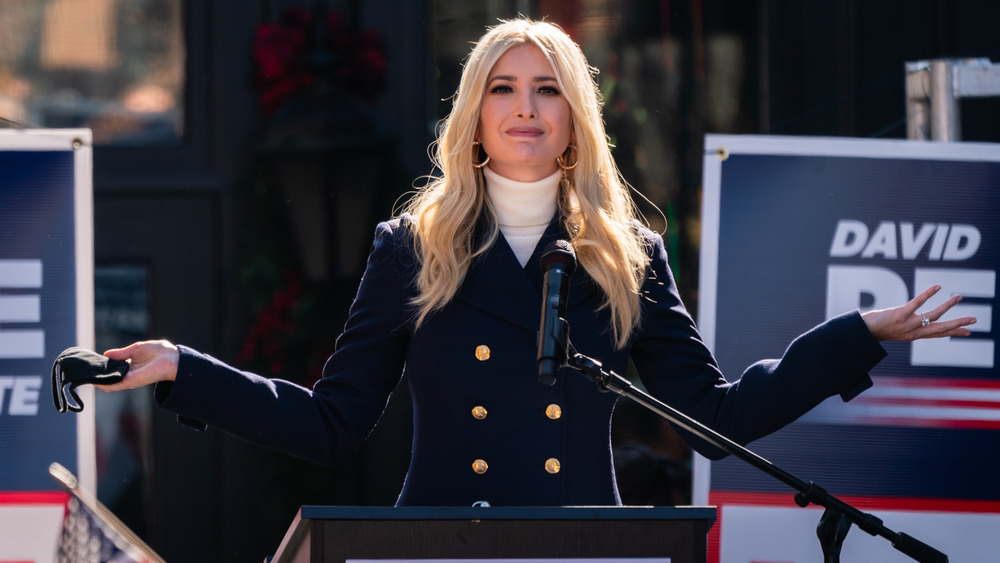 Elijah Nouvelage/Getty Images
When Ivanka Trump was approached by ABC, she was not sure that The Bachelorette fit her career plans. "I'm flattered, but that in no way furthers my objective of being a great real estate developer," she told People. Indeed, Ivanka has been ambitious from a young age.
Ever since graduating cum laude with a degree in economics from the Wharton School, she has been on the fast track to success. While most college graduates get their feet wet with various internships, Ivanka immediately joined her family in the reality TV business, both on her father Donald Trump's show, The Apprentice, and as a guest judge on Project Runway (via Refinery29). According to the outlet, Ivanka has also worked for the Trump Organization, launched an eponymous clothing and jewelry line, penned two books aimed at professional women — oh, and she worked as senior advisor to the president during her father's time in the White House.
Now that Ivanka has left Washington, however, it appears she is once again attracting attention from reality TV producers (per OK Magazine). "For the kids to return to reality TV shouldn't be a surprise and neither should the fact that Ivanka Trump is the family member that is getting the most offers, including interest from Dancing With the Stars," a TV insider revealed. So, will we next see Ivanka pirouetting her way towards the coveted mirror ball trophy? Something tells us, maybe not. Then again, who knows!