Who Is Alexandra Breckenridge's Husband, Casey Hooper?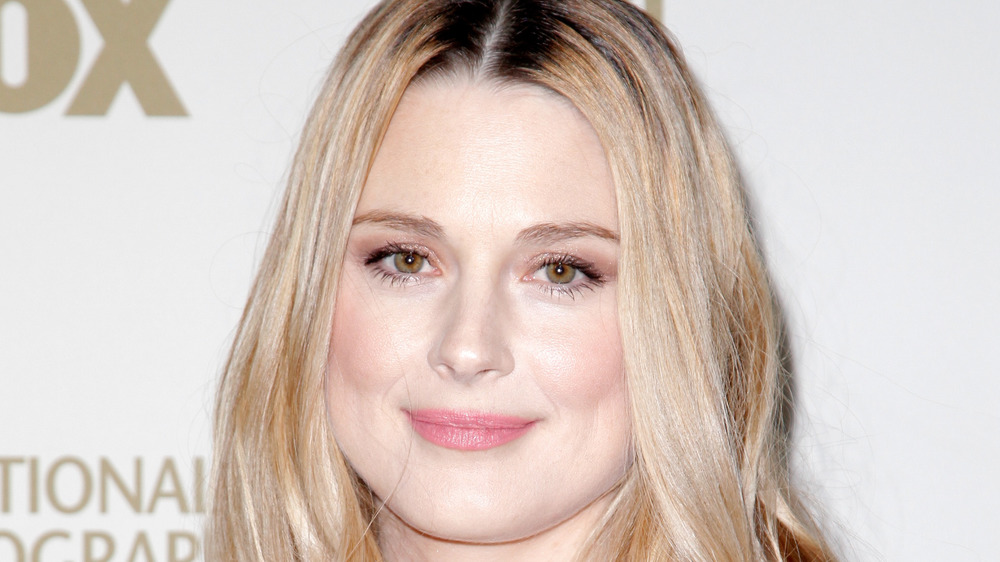 Tibrina Hobson/Getty Images
Kevin and Sophie's marriage didn't stand the test of time on This Is Us, but in real life, Alexandra Breckenridge, who plays Sophie on the NBC drama, is happily married. Breckenridge and her husband, Casey Hooper, have been married since 2015, and they have two children together. Per Atlanta Magazine, the couple's son, Jack Breckenridge Hooper, was born in 2016, and their daughter, Billie Breckenridge Hooper, was born in December 2017.
Hooper plays guitar for Katy Perry, and he has his own IMDb page with credits for his performance in the documentary Katy Perry: Part of Me, along with its soundtrack. His Instagram account is full of guitar photos, and it's clear that he takes his work seriously. (Hooper has also shared plenty of behind-the-scenes photos from Perry's performances, so it's worth checking out his page if you're a Katy Kat.)
Hooper and the kids also make frequent appearances in Breckenridge's Instagram posts, and they seem to be one big, happy family.
Alexandra Breckenridge's family lives a quiet life in Georgia
You might expect to see celebrities and their kids on the streets of New York City or Los Angeles. That being said, if you're not keeping your eyes peeled for celeb encounters in Atlanta, you might miss Alexandra Breckenridge and Casey Hooper. In a January 2019 feature for Atlanta Magazine, the couple showed off their charming Southern home and explained why they prefer Georgia to the celeb-packed streets of L.A.
"The rural areas of Georgia have an amazing sense of community we were lacking in L.A.," Breckenridge told the magazine. "We wanted our children to grow up in a place where they could play and ride their bikes that didn't feel like a big city."
Breckenridge is becoming a household name thanks to Virgin River and This Is Us, but she and Hooper are more than happy staying in the South and away from the Hollywood Hills. Like their low-key Colorado wedding, Breckenridge and Hooper are living a relatively private life in Atlanta — and they wouldn't have it any other way.