The Surprising Way Nick Jonas Got His Start In The Music Industry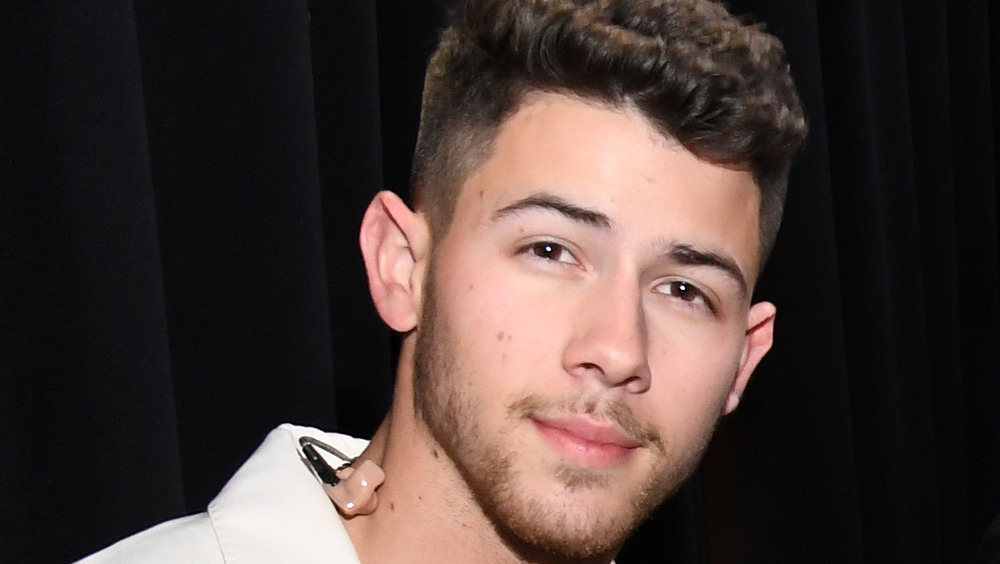 Kevin Mazur/Getty Images
Pop star and actor Nick Jonas first reached idol status alongside brothers Kevin and Joe with their Jonas Brothers album in 2007, which peaked at No. 5 on the Billboard 200 and contained the fan favorite hit, "SOS." In 2008, the Jonas Brothers became even more successful with the Disney Channel film Camp Rock, which co-starred Demi Lovato. In 2009, their third LP, A Little Bit Longer, reached the top spot on the chart. Indeed, that year was a big one for the Jonas Brothers, as they also had their own Disney Channel show, Jonas. The series was semi-based on their own lives as members of the Jonas Brothers. However, the brothers, including Nick, were not happy with the creative turn the show quickly took. Nick said in the Jonas Brothers' 2019 documentary, Chasing Happiness, that the sophomore season "really stunted our growth."
Nonetheless, with hits like "Burnin' Up" (which has 41-plus million YouTube views to date), the Jonas Brothers have soared even further since their Disney career. Despite breaking up in 2013 after "a deep rift within the band," reported the Daily News, they reconvened in 2019 for a triumphant comeback effort, Happiness Begins. The album also begat "Sucker," the band's first single to debut at (or achieve, period) the No. 1 spot on the Billboard Hot 100.
Interestingly enough, Nick (who went solo in between the Jonas Brothers' break) was actually the first of the band to get a start in the music industry. Get the details below.
Nick Jonas became a Broadway star at age 8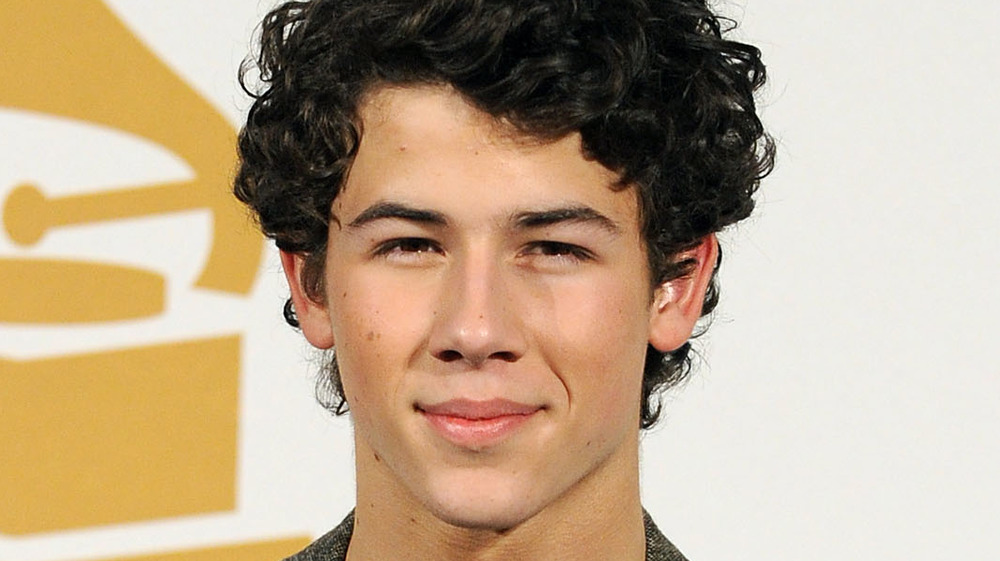 Frazer Harrison/Getty Images
Although the Jonas Brothers formed in 2005, as per Insider, Nick Jonas was reportedly discovered long before at age 6, when he was singing while his mom got her hair cut at a barber shop, Us Weekly reported. From there, Nick, at the tender age of 8, made his debut on the Great White Way as Tiny Tim in A Christmas Carol. The production, Jonas told a 2011 New Jersey Monthly interview, taught him a seminal lesson. Filling in for Tiny Tim one night after just one rehearsal run, Jonas said his stage fright caused him to forget his solo.
"The first couple of chords of music start, and I'm standing there waiting to sing... and I just froze," he shared. Jonas vowed then to never repeat the mortifying experience, saying "I decided that I would never ever have stage fright again, and... I didn't." The singer wasn't lying, as he went on to co-star in other Broadway productions like Annie Get Your Gun (alongside Reba McEntire), Beauty and the Beast, and Les Miserables, per NJ Monthly.
Jonas returned to Broadway in 2011 to fill the large shoes previously worn by Harry Potter star Daniel Radcliffe in How to Succeed in Business Without Really Trying, Billboard reported. "This is going to be an exciting journey," Jonas mused at the time. He could just have easily been describing his multi-faceted career. We, for one, can't wait to see what Nick does next!