Gigi Hadid Gets Emotional With Fans Over This Career Defining Moment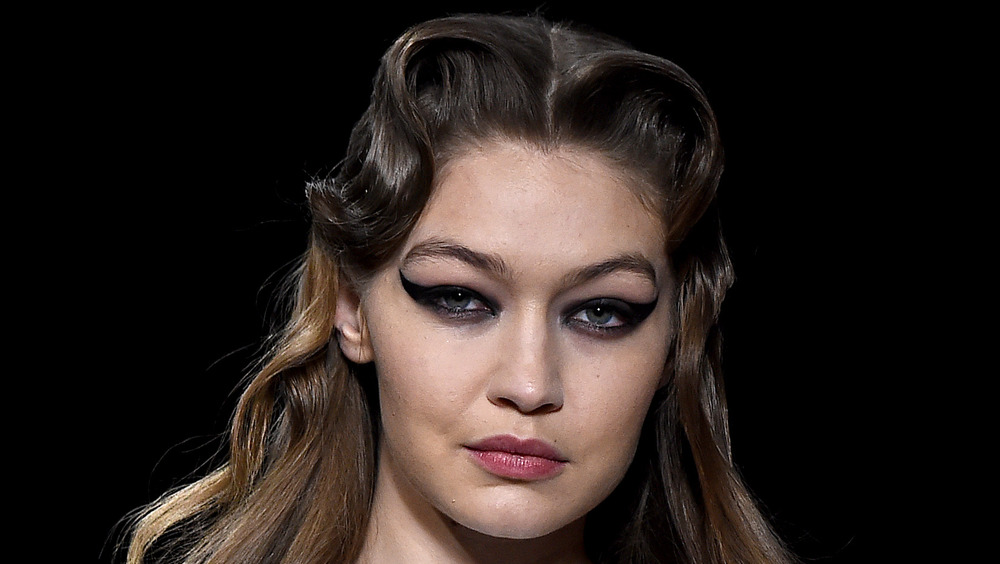 Pascal Le Segretain/Getty Images
Supermodel, mother, and now... Vogue cover star! 
Gigi Hadid is back to the modeling world after her maternity leave and she's ready to show off her stunning postpartum figure. The 25-year old fashion powerhouse gave birth to daughter Khai in September 2020 and, since then, has stayed private alongside her rumored fiancé, Zayn Malik. After meeting Malik at a 2015 Victoria's Secret after-party, Hadid has remained smitten with the One Direction alum during their on-again-off-again relationship, per Elle. 
Hadid kept her pregnancy under wraps — quite literally — for months, only sharing photos of herself on her Instagram Story wearing oversized clothing. A photoshoot with famed photography duo Luigi and Iango later revealed Hadid's growing baby bump; she captioned the black and white snapshots, "growin an angel." 
As reported by Page Six, Hadid gave birth at home in rural Pennsylvania on Sept. 19, 2020. Now, Hadid is adding another milestone to her decade: gracing the iconic cover of Vogue. Keep scrolling to find out how Hadid reacted to the news! 
Gigi Hadid opened up on social media about the honor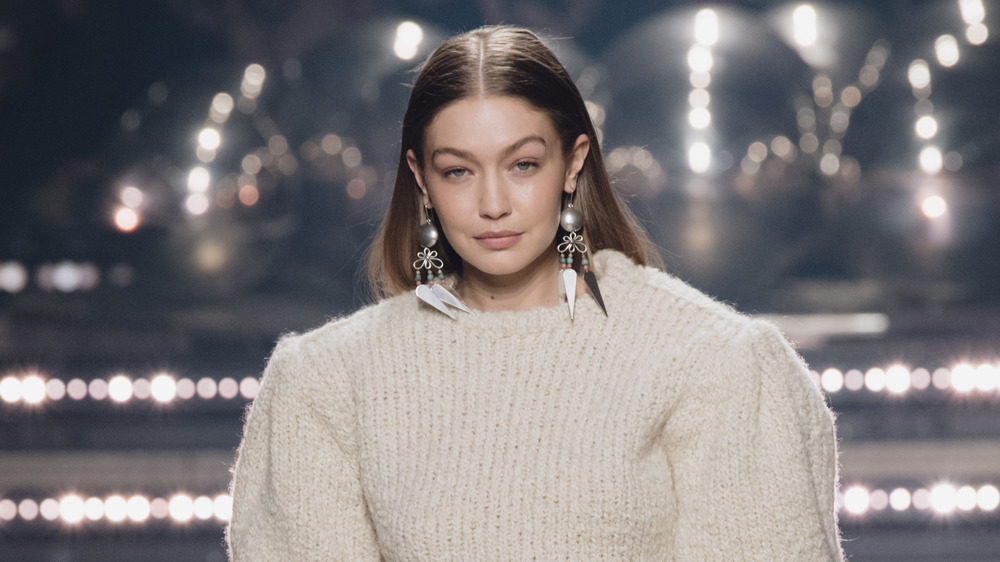 Kristy Sparow/Getty Images
Millennial supermodel Gigi Hadid shared her reaction to her Vogue cover on the platform she knows best: Instagram! While Hadid has previously posed for the fashion book, this is her first coveted cover of the U.S. magazine. Hadid made headlines in the past for her stylized covers of British Vogue, Vogue Arabia, and Vogue Italia, but this time she's modeling a more natural look. 
"Who would have thought I'd be feeding my baby girl her morning bottle as we share my first [Vogue] solo cover?!" Hadid wrote on Instagram. "I am emotional and honored to take my first professional step, in this new chapter of womanhood, with this dream come true!" 
Hadid went on to joke that daughter Khai was enjoying her "Nemo bouncer" as Hadid thought up the perfect caption to sum up her "mishaps and miracles" that accompanied her decade-long career in fashion. "These friendships, creative bonds, and the little moments, in between the big ones that the world sees, have been the greatest blessings of my career," Hadid thanked her colleagues. Hadid also credited Editor-in-Chief Anna Wintour for how grateful she is to be on the cover. 
"I also dedicate it to all the moms who haven't brushed their hair in a couple days, either!" Hadid concluded. Talk about getting back to work!