Survey: 12% Of People Think This Kardashian Has The Worst Wardrobe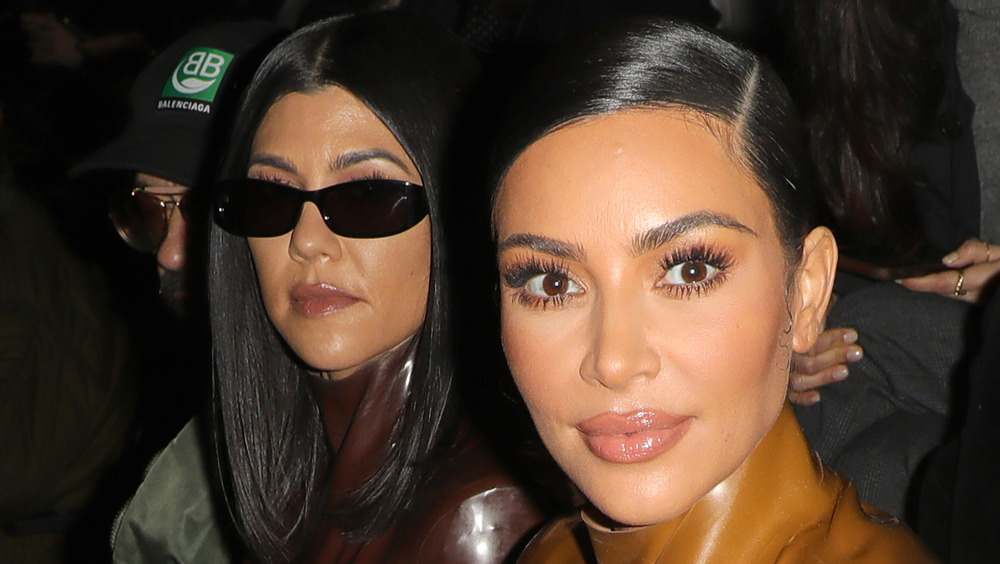 Pierre Suu/Getty Images
The Kardashian-Jenner clan never ceases to amaze with their wild wardrobes. In fact, they're so influential that Vogue credited several major fashion trends to Kim Kardashian, including: bike shorts, latex (head to toe latex, at that), thong heels, luxurious sweatsuits, neon colors, and of course, bodysuits.
Their fashion influence has earned them mega money, too. There's a website called Kardashian Kloset, where people can buy items from the family's closet. So obviously, the fascination with the Kar-Jenner's clothing is marketable, and they've even branched out to their own brands. Kim has a line of shapewear, Skims, that includes waist trainers and loungewear. Khloé Kardashian has a denim brand called Good American, which also features includes activewear and shoes. There's also the Kendall + Kylie clothing line that features everything from jumpsuits to swimwear.
While they obviously have a sense of style, there have been many wardrobe misses among the Kardashian-Jenner clan, ranging from cultural appropriation to flat out odd choices. With so much interest around the Kardashians' fashion, Nicki Swift was dying to know which member of the family has the worst wardrobe, according to fans. The results were shocking!
This Kardashian has a lot of hits but a lot of misses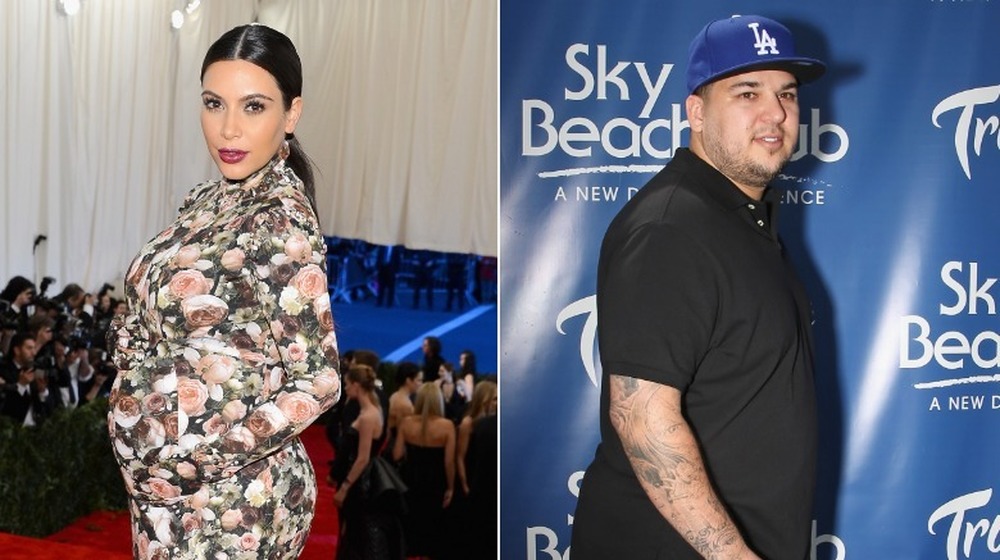 Larry Busacca, Gabe Ginsberg/Getty Images
Nicki Swift conducted a survey of 627 people around the country with the question: which Kardashian has the worst wardrobe? Kris Jenner's wardrobe was the most likable, because she only earned 7.18% of the votes. Kylie Jenner was a close second, earning just 7.34% of the votes. Kourtney Kardashian didn't do so bad, either, ranking in at 8.61% of the votes for the worst wardrobe. Khloé Kardashian came in fourth, earning 10.37% of the votes, while Kendall Jenner slightly topped her at 11%. 
So who won the list of all the sisters for the worst wardrobe? It was Kim Kardashian, scoring in at 12.60% of the votes. While Kim got the most votes out of all her sisters, it was actually the recently transformed Rob Kardashian who came out on top of the survey with a total score of 24.88%.
In some ways, it makes sense that Kim made the top of the list among her sisters for worst wardrobe, just because she's a big risk taker when it comes to fashion. Life & Style noted that Kim is one to "go all out with her wardrobe." It comes with the territory that for every wild choice, there are going to be some people who don't like it.