Why Mandy Moore Had To Change Her Birth Plan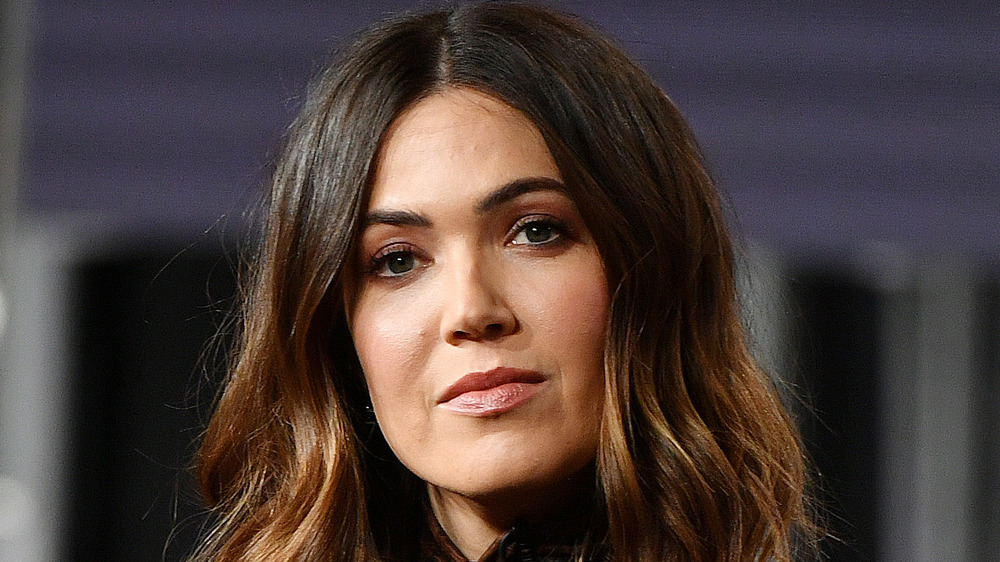 Amy Sussman/Getty Images
Pregnancy is hard, which Mandy Moore can attest to, as it often comes with unexpected symptoms and challenges. The This is Us star announced she was expecting a baby boy with husband Taylor Goldsmith in September 2020. "Baby Boy Goldsmith coming early 2021," Moore captioned the Instagram carousel for the pregnancy announcement along with a blue heart emoji.
The pregnancy was a joyous surprise for Moore, who has detailed her struggles with infertility in the past. "We did ovulation tests, all that stuff," she told Romper in January 2021. "I was fully prepared to go have surgery and fix my uterus and hopefully get rid of the endometriosis, if it was there. It was nice to have a plan and to know, OK, well, this is why I haven't been pregnant yet."
Since her announcement, Moore has kept fans updated about her pregnancy struggles, including how she suffered from extreme nausea during her first trimester (via E! Online). As she nears closer to her due date, Moore has revealed that her and Goldsmith have made changes to their birth plan, too. Read on to find out what happened that led to Moore's decision.
Mandy Moore is 'sad' about changing her birth plan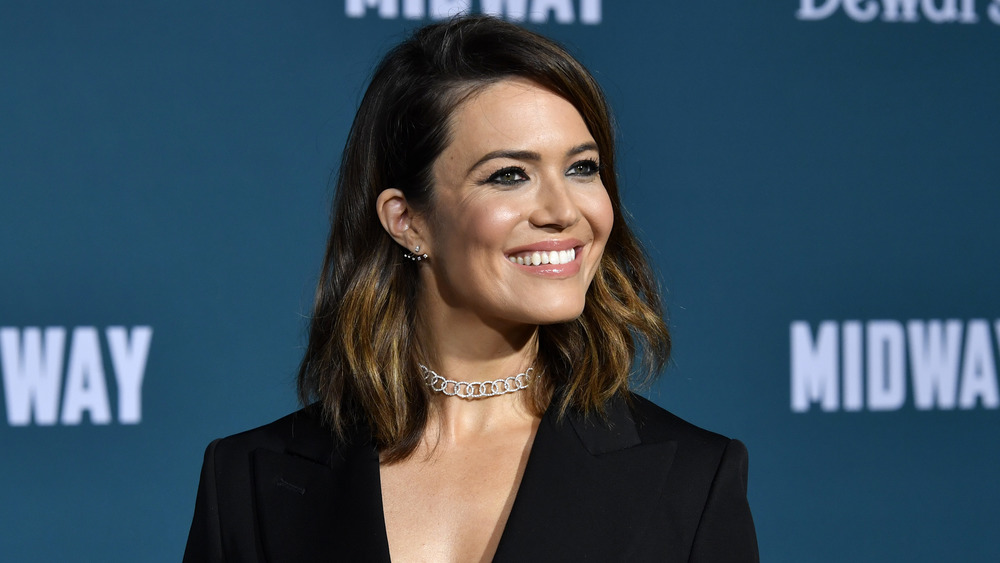 Frazer Harrison/Getty Images
Mandy Moore revealed her decision in an Instagram story on Feb. 3, 2021, where the singer documented her pregnancy check up with her hematologist. "Weekly platelet check at the hematologist. My platelets have dropped exponentially during pregnancy and it's sadly altered my birth 'plan.'" Moore wrote alongside a picture of her cradling her baby bump in a blue floral dress (via Entertainment Tonight). "Any other pregnant folks in the same boat??"
According to the American College of Obstetricians and Gynecologists, a drop in platelet counts in pregnancy is normal. However, if they drop below normal levels, it's known as a condition called gestational thrombocytopenia and "occurs in 7–12% of pregnancies at the time of delivery."
Despite this little pregnancy hurdle, it seems like Moore is more than ready to be a mom. "The little things kind of get me," she told Romper. "Like I was online buying pacifiers yesterday and I just turned to my husband and I was like, It's real. There's going to be a little human that needs a pacifier." We cannot wait to meet Moore's bundle of joy!