Inside Dannielynn Birkhead's Life Today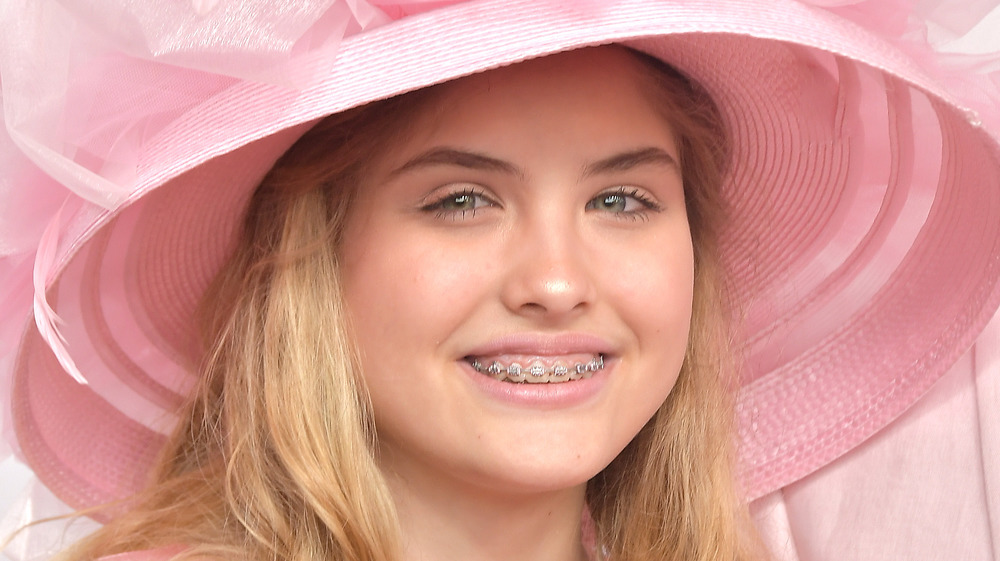 Michael Loccisano/Getty Images
The news of Anna Nicole Smith's death in 2007 from an accidental drug overdose shook the entertainment world. The Playboy model had lost her son, Daniel Wayne Smith, from the same thing one year prior in September 2006, when he was visiting her and then-newborn daughter Dannielynn, Reuters reported. Smith reportedly never got over her son's death and had been "inconsolable," according to ABC News.
At the time of Smith's death, her daughter Dannielynn was just five months old. The star found herself in a nasty custody battle between Smith's then lawyer-turned-boyfriend Howard K. Stern and ex-boyfriend Larry Birkhead. Several other men also claimed they were Dannielynn's father, including old boyfriends to Zsa Zsa Gabor's husband, Frederic Prinz von An Halt, who claimed to have had a decade-long affair with Smith, according to the Daily Mail. Eventually, Birkhead — who had a "complicated" relationship with Smith since 2004 — was confirmed to be Dannielynn's father in April 2007 and has had custody of her ever since, per CNN.
Although Smith lived much of her life in the public eye, Birkhead took a different approach with their daughter. Let's take a look at what's been going on in Dannielynn's life today.
Dannielynn Birkhead is rediscovering her mom
Dannielynn Birkhead was an infant when Anna Nicole Smith died, so she did not have much — if any — recollection of her mother's upbringing or personal life. That was something dad Larry Birkhead was aware of and wanted to change. Dannielynn, along with Birkhead, will aim to rediscover Smith in a new TV special for 20/20, which sees the former visit "the most influential places in Anna Nicole's life for the first time," according to a press release obtained by People.
In the trailer for the February 2021 special, Dannielynn is smiling and enjoying the process of rediscovering her mother. She is also seen sitting in the passenger seat of a car alongside Birkhead as they are driving to Mexia, Texas, where Smith grew up. "Dannielynn's a teenager now, and she doesn't know a ton of things about her mom," Birkhead narrates in the trailer. "As a dad who has a child whose mom passed away, I thought, 'Why not go back to Anna's beginnings?" Besides talking to Smith's friends from high school, Dannielynn and Birkhead will "see the places she frequented before becoming famous," and revisit "some of Anna Nicole's memorabilia from her life and career, tucked away in a storage locker following her death," according to People.
Judging from the trailer, it seems like Dannielynn won't be the only one learning new information about her mother, as audiences will get to see her life in a new light.