The Real Meaning Behind Cardi B's Up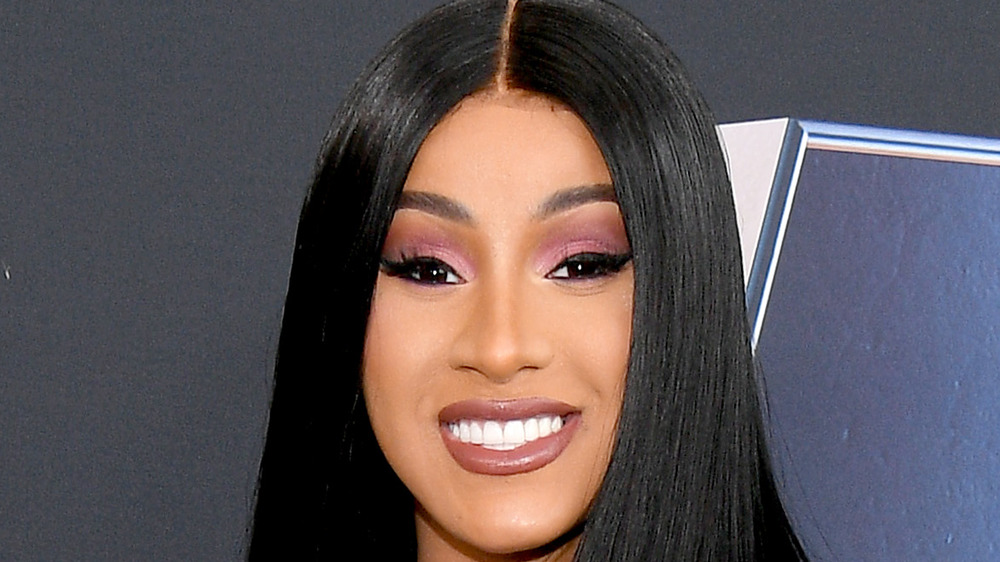 Dia Dipasupil/Getty Images
Cardi B's new single, "Up," dropped at midnight on Feb. 5, 2021. A follow-up to her smash "WAP," featuring Megan Thee Stallion, it's clear that the rapper isn't slowing down anytime soon. (In fact, Cardi hasn't slowed down since she released her debut album, Invasion of Privacy, which holds a Guinness World Record). In 2018, she talked about her momentum — especially with what it means as a woman. "But being a feminist is real simple; it's that a woman can do things the same as a man," Cardi B told i-D Magazine at the time. " ... Anything a man can do, I can do. I can finesse, I can hustle. ... I was top of the charts. I'm a woman and I did that. I do feel equal to a man."
In fact, this theme permeates throughout her new track, as Cardi explained in a YouTube Live session.
" ... I wanted a more hood song. I feel like my last song was too sexy, Offset ... kept saying 'up and stuck' and I'm like, "Oh sh**,' I keep saying 'up and stuck' out of nowhere...," she explained. "He always say it, but I feel like this year it's just like more and more, so I'm like, 'All right, this is some gangsta sh**' and that's what I like and that's why I wanted to do something more gangsta, more cocky."
it's no mistake that Cardi B chose the name "Up" for her recent hit. Here's what it means.
Still, Cardi B's keeping 'Up' the sex appeal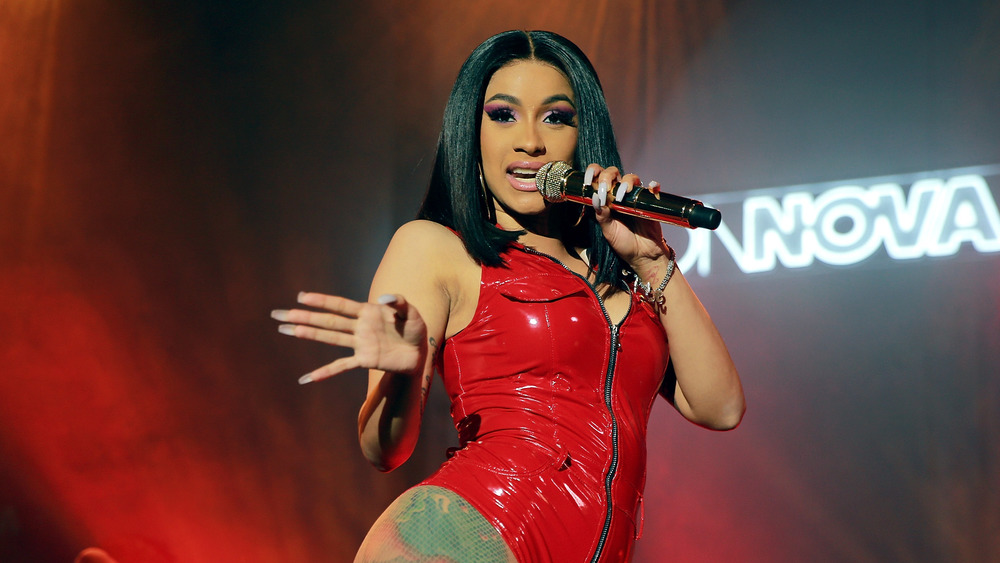 Rich Fury/Getty Images
Cardi B's "WAP," which broke another record with the most amount of streams its first week (per Pitchfork) is a tough act to follow, but she did it with "Up."
Like "WAP," Cardi B kept the theme of "Up" tightly wrapped around sex. She didn't shy away from clapping back at haters either, as she opened the song with the following: "Once upon a time man I heard that I was ugly / Came from a b***h who n**** wanna f*** on me / Said my face bomb a** tight / Racks stack up Shaq height / Jewelry on me flashlight."
Cardi B also channeled some major Madonna vibes, especially with the singer's '80s hit, "Material Girl," where money, glamour, and desirability meld together. Madonna's lyrics go: "'Cause the boy with the cold hard cash is always Mister Right," while Cardi B raps: "Hit him with that good good / Make a n**** act right / Broke boys don't deserve no p***y / (I know that's right)." Great minds clearly think alike. 
And it wouldn't be a Cardi B song without references to designer labels. "It's big bags bussin out the Bentley Bentayga Man / Birkin bag Bardi back and all you b*****s ****ed / If it's up, then it's up, then it's up, then it's stuck," Cardi B rapped. So we've got it all in this hit: sex, Birkin bags, and a nice defense of the rising female ego. No apologies here.