What Is Mike Pence's New Job?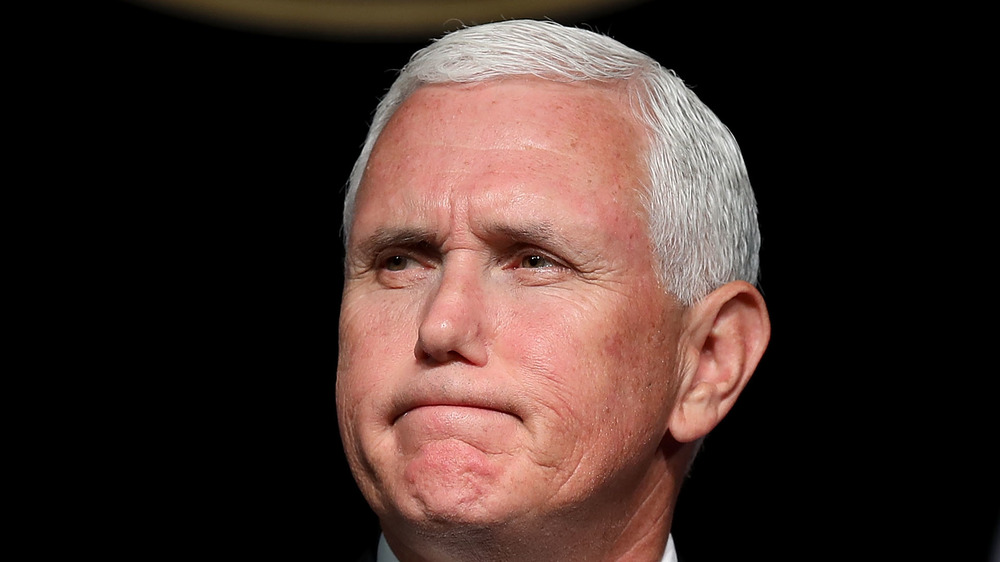 Chip Somodevilla/Getty Images
Former Vice President Mike Pence recently announced his post-White House plans, as Politico reported, and has already launched his transition office at the start of February 2021. Although he and his wife Karen have been staying in Virginia, they will be moving back to his home state of Indiana in the summer of 2021.
And now, Pence revealed he has joined a conservative youth foundation as their first Ronald Reagan Presidential Scholar. On Feb. 5, 2021, he announced on Twitter that he was "honored" to join the Young America's Foundation and keep advocating for conservative politics, " ... advancing the cause of freedom and ensuring our future leaders embrace America's founding principles."
"Long before I became Vice President to President Donald Trump, the vision and leadership of Ronald Reagan inspired my youth and I am humbled to continue the work of advancing the Conservative cause from a position bearing his name," Pence tweeted.
"Now more than ever, we need to take the case for freedom, free markets, and traditional values to the rising generation," Pence continued, adding that he looks forward to working alongside Young America's Foundation "to ensure the torch of freedom shines bright for generations to come."
Now, what exactly will this new role entail?
Mike Pence's post-White House plans involve his own video podcast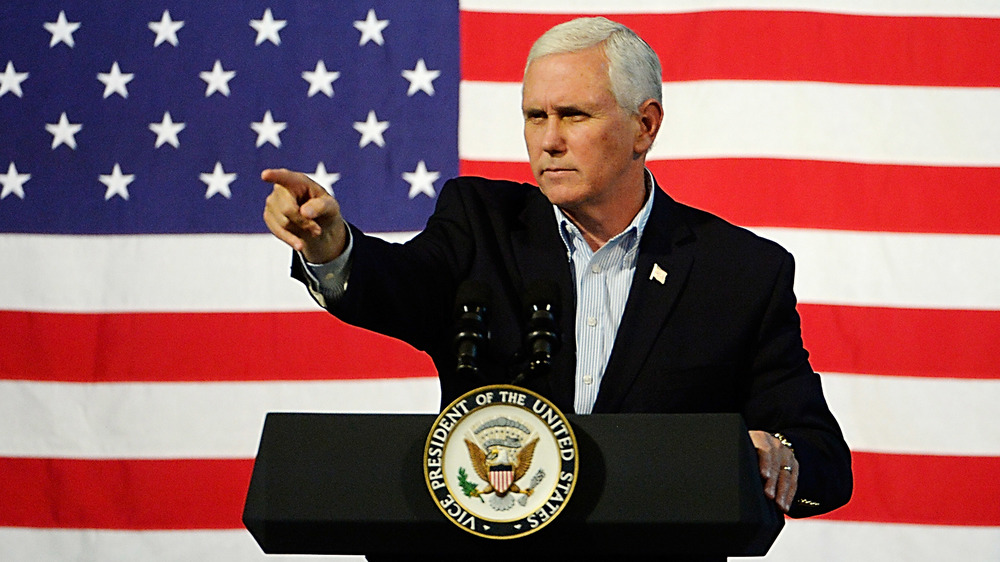 Sara D. Davis/Getty Images
Young America's Foundation President Governor Scott Walker remarked that Mike Pence will help "inspire" youth to join the "conservative cause."
" ... By partnering with YAF, [Pence] will continue to attract new hearts and minds to the conservative cause, passing along the ideas of freedom — just as President Reagan did before, during, and after his time in office," he said. "Vice President Pence's energy and enthusiasm for Ronald Reagan's values has and will continue to inspire a new generation of young people."
YAF's website also notes that Mike Pence's role will involve appearing on the Foundation's lecture circuit, speaking at colleges across the nation. Previous speakers include Margaret Thatcher, Newt Gingrich, Ben Shapiro, and Michael Reagan. Pence will also speak at "YAF's life-changing student conferences ... [and] publish a monthly op-ed on relevant issues."
Additionally, Pence will launch a video podcast in order to reach a younger generation of conservative thinkers — a concept not unfamiliar to him, as he previously had a radio show, The Mike Pence Show, in the '90s.
Pence will also be a "distinguished visiting fellow" at the Heritage Foundation, a conservative think tank. In Pence's own words, the organization's aim is to build public policies that center around "strong national defense, free markets, and traditional values." Politico has reported rumors that Pence is looking at a potential book deal as well, and planning to work with Republican donors through a new fundraising committee.