Here's How Long Jon Favreau And Vince Vaughn Have Been Friends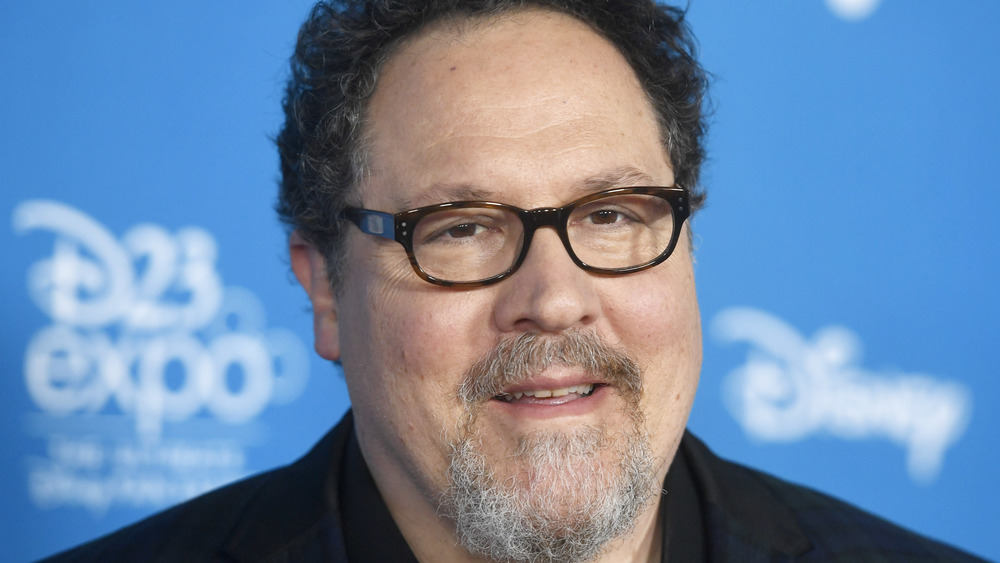 Frazer Harrison/Getty Images
Jon Favreau has enjoyed the kind of success in the entertainment industry that most people could only dream of. As an actor, he's popped up on shows like Seinfeld, Friends, and My Name Is Earl, while also scoring roles in movies like 2003's Daredevil, 2008's Iron Man, and 2013's Identity Thief. Of course, that's far from all that he's done in Hollywood. He's also a writer, director, and producer who fans can thank for the holiday classic Elf, as well as remakes of both The Jungle Book and The Lion King. He was also the creator of Disney's wildly popular series The Mandalorian. Yeah, he's done a lot.
And then, there's Vince Vaughn. You've surely seen the actor — who has also taken on work as a both a writer and producer — onscreen in starring roles in comedies like 2004's Dodgeball and 2005's Wedding Crashers. He also turned up in his own version of a holiday flick when he appeared in 2007's Fred Claus.
While both men have obviously made their mark in Hollywood, they also happen to be good friends. In fact, these two go way back meaning that they might have been buddies for much longer than you realized.
Jon Favreau and Vince Vaughn met on a movie set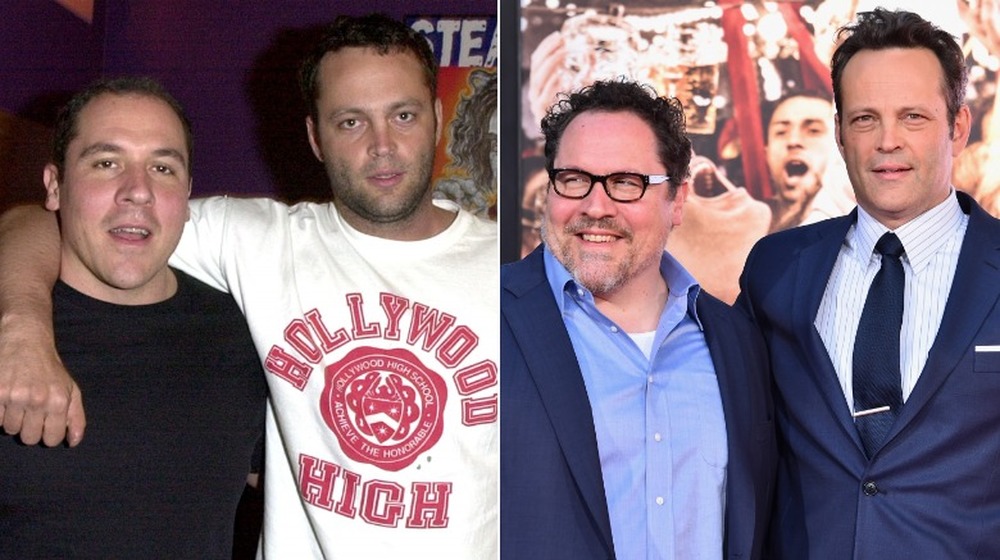 Getty Images/Getty Images, Alberto E. Rodriguez/Getty Images
When Jon Favreau started out in show business, "his first role of significance was in Rudy, the 1993 film about Notre Dame football, where he played a rotund tutor," according to the Los Angeles Times. It was while working on that movie that he first met Vince Vaughn who also had a role in the project. The two obviously hit it off and went on to become "close friends and collaborators."
Indeed, per IMDb, Favreau and Vaughn also worked together on 1996's Swingers, which they both acted in while Favreau was also responsible for the screenplay. In the years since, they've gone on to team up again and again for films like 2001's Made, 2008's Four Christmases, and 2009's Couples Retreat, just to name a few.
While interviewing each other for 2006's The Break-Up — yet another movie that saw them working together — the pair conducted an unscripted interview and their cheeky chemistry was on full display. Along with expertly explaining what happened behind the scenes to get the project to the screen, the two also kept each other joking and laughing throughout. We have a feeling that these two spend a fair share of their time together joking and laughing.