Paul Bettany: The WandaVision Actor Is Worth More Than You Think
Rich Polk/Getty Images
Paul Bettany's bank account balance surely is a vision. The star of Disney+ Marvel series WandaVision has solidified himself among the Hollywood elite while still maintaining a cheeky British sense of humor about fame. Starring opposite Elizabeth Olsen — whose roots in the A-list sphere extend back decades due to her sisters' roles on Full House — Bettany shows off his versatile acting chops as the time-jumping star of a mysterious sitcom reality. 
While Marvel fans are familiar with Bettany as purple-hued sentient robot Vision, he's been acting onscreen since 1994. From Knight's Tale to The Da Vinci Code, and even voicing Jarvis in Iron Man, Bettany's career is almost as varied as Vision's color palette. So how much is the star reportedly worth? Hint, this estimate is definitely more than you would expect. Could years of Marvel and Disney money have anything to do with it (wink, wink)? 
Paul Bettany is worth eight figures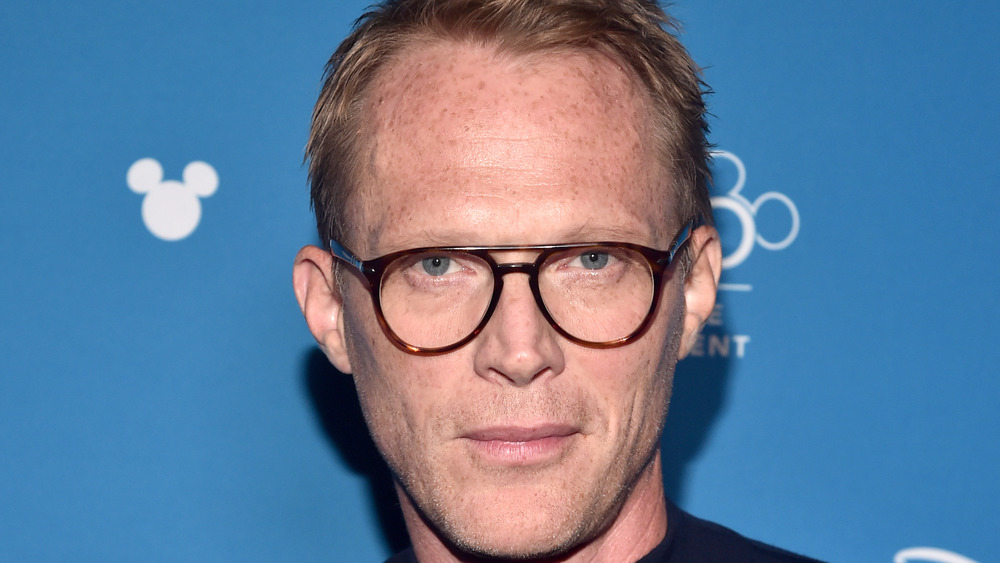 Alberto E. Rodriguez/Getty Images
Paul Bettany began his career as a "busker" in London at age 16, per The Sun. Bettany's professional film career began with supporting roles in British TV shows like Wycliffe and The Bill, according to his IMDb page. It wasn't until 2001 that Bettany had his breakout year: Kiss Kiss Bang Bang, A Knight's Tale, and A Beautiful Mind, where he first met wife Jennifer Connelly. The couple married in 2003, and share two children together. 
Bettany was originally driven to projects that he knew could provide for his family. "Life is precarious, so I went about making as much money as I could," Bettany explained, per Young Hollywood. "But often what happens is that the most interesting projects aren't the ones that are most financially lucrative." Bettany credited the 2011 film Margin Call for reinvigorating his love of acting, and getting a second wind "of clarity" in his 40s. That second wind certainly paid off. 
After landing the role of J.A.R.V.I.S. in Iron Man, Bettany joked voiceover work was an easy way to get "a bag of money," per The New York Times. Bettany later appeared as Vision in The Avengers: Age of Ultron, and the rest is MCU history. Now with a hit Disney+ series, Bettany's estimated worth is at $50 million, per Celebrity Net Worth. According to Cheat Sheet, though, Bettany's $50 million might be a combined net worth with Connelly. Regardless, it doesn't take superpowers to see that Vision is impressive!