Inside Paul Bettany And Jennifer Connelly's Marriage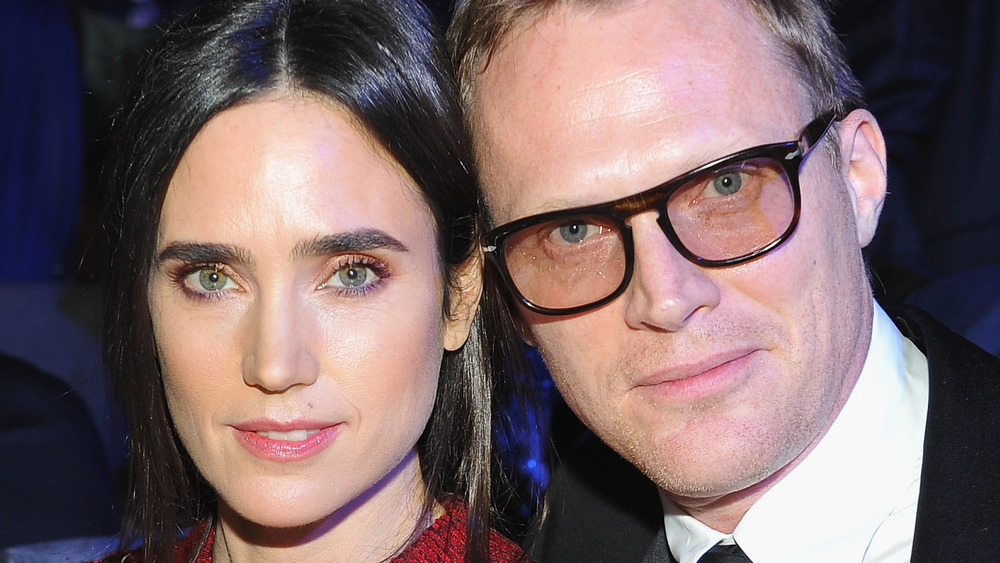 Donato Sardella/Getty Images
Many know Paul Bettany from movies like 2001's A Knight's Tale, 2006's The Da Vinci Code, and 2010's Legion, not to mention the Marvel Cinematic Universe series, WandaVision. As for Jennifer Connelly, she has had roles in 2000's Requiem for a Dream and 2001's A Beautiful Mind, to name a few works. She also appeared in Labyrinth alongside David Bowie back in 1986, the project where Bettany first noticed and fell for the woman who would become his wife. However, since they were both just teenagers at the time and wouldn't meet for another 14 years, he had a little bit of waiting to do.
When they finally did meet on the set of A Beautiful Mind, Bettany was just as enamored as ever. He told Entertainment Tonight that, at the time, he thought to himself, "I've never been this close to somebody that beautiful before." But things didn't work out as they were both in other relationships. "Clearly we noticed each other and clearly we liked each other," Connelly told The Guardian. "But I have very strong feelings about things that are right and things that aren't and that was all very clear."
So how did these two finally get together? As it turns out, things drastically changed for the stars when tragedy struck.
9/11 changed everything for Paul Bettany and Jennifer Connelly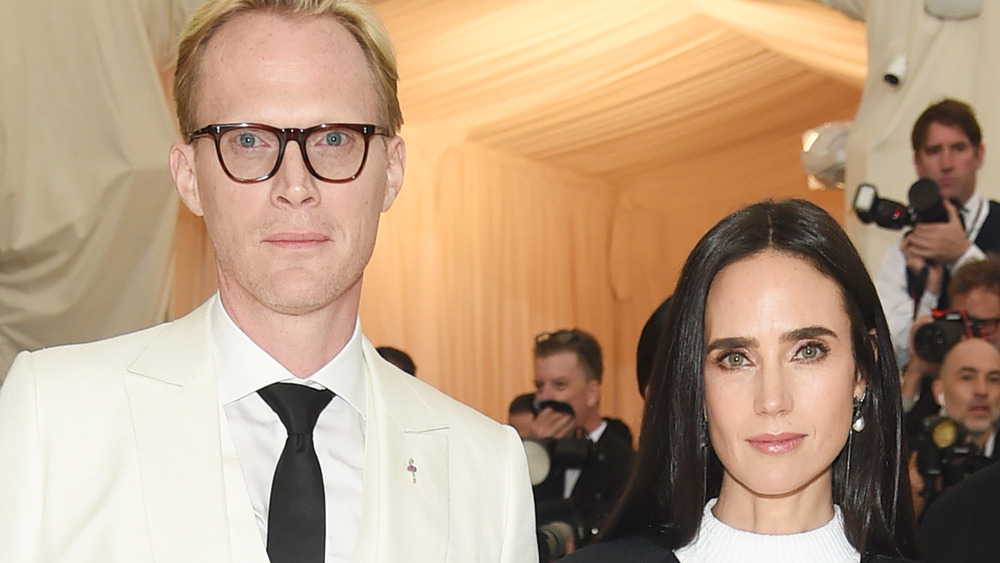 Jamie Mccarthy/Getty Images
When tragedy struck with the terrorist attack on 9/11, it caused many to reevaluate their priorities and relationships. Paul Bettany and Jennifer Connelly were no exception to this sentiment. Although the two had connected when working together on A Beautiful Mind, it wasn't until Bettany became aware of the attack that things were put into perspective, meaning that he realized how much Connelly really meant to him. When talking to Larry King in 2015, Bettany recalled that the first thing he thought of was reaching out to her.
"I ran back to this house and ... spent two days trying to call this woman that I sort of barely knew. I remember very clearly thinking to myself, 'What are you doing?'" Despite his confusion, he ended up "realiz[ing he] was in love." When he managed to reach Connelly, a woman he hadn't even dated, he told her, "I'm coming over, let's get married."'
The pair got married in 2003 and are now the parents to Stellan and Agnes Lark, and Connelly has a son, Kai, from a previous relationship. "Marriage and children changed my life," Bettany told People in January 2021. "It really altered who I was and what I saw as my goals." He added, "I catch myself [sometimes] and realize the five of us are laughing together, and there is nobody on earth with whom I could be having a better time."