Kanye West Released From The Hospital After Meltdown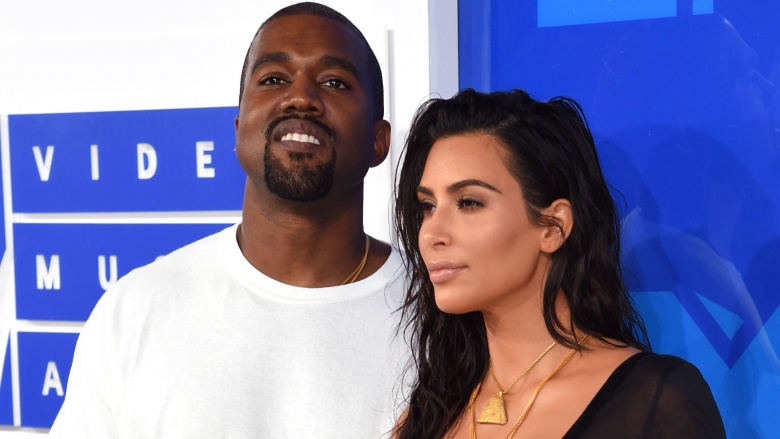 Getty Images
Kanye West is going home. Insiders told TMZ that West, 39, left the hospital on Nov. 30, 2016, under the care of wife Kim Kardashian and his primary care physician, Dr. Michael Farzam, but that he's not fully recovered yet. The "Famous" rapper will require ongoing medical and psychological treatment. Additionally, his cancelled Saint Pablo tour dates remain just that: cancelled. There's no timetable as to when West will be able to return to the road, though optimistic sources told TMZ he may "bounce back before the New Year."
A source told People, "He is home, getting some rest. Kanye is at home with Kim and the kids. He seems okay and happy to be home. Kim's family is visiting. Kanye will continue to receive treatment and help with how to cope with stress. He needs to learn how to better balance his work and family life."
West's road to recovery may be a long one. On Nov. 28, a source told People, "[West has] big ups and big downs, but this bout seems to be much more serious. In the hospital he has been very paranoid and is under constant watch for his safety. He's still there because clearly he's not doing well."
Addressing West's erratic behavior, another source told People, "This has been going on for years. In the past when Kanye seemed to struggle, no one took it too seriously. The attitude was more like it was just Kanye being Kanye [and then] things would go back to normal. This time is much different."
Another source added that Kardashian "acts very concerned [about West]. She says he has yet to be diagnosed, but she uses words like paranoia and explained that Kanye thinks everyone is out to get him. The only person Kanye trusts is Kim," the source continued. "Kim does spend hours with Kanye every day. She says that Kanye is on many different medications and that his doctors are figuring out proper doses. Kim says that not much has changed since he was admitted and that his doctors seem concerned."
A source also told People, "[Kardashian] is very worried about the kids being around Kanye." An insider told Radar Online the reality starlet refused to allow North, 3, and Saint, who till turn 1 in December 2016, to see West in the hospital and told those around the family to tell the kids their daddy was working. TMZ reported that despite a hectic schedule of bouncing between taking care of the kids at home and tending to West at the hospital, Kardashian has remained upbeat and strong. An insider told Page Six, "Kim has been indestructible."
On the bright side, West's sister-in-law, Kendall Jenner, told Entertainment Tonight, "Everyone's okay. Everyone's doing okay—just praying." Indeed, a source close to West told People, "They tell me he's doing good. He's been really eager to make music and to work even from the hospital bed."