Queen Latifah Is Worth A Lot More Money Than You Think
Nicholas Hunt/Getty Images
Queen Latifah can literally do it all. She's a singer and rapper, but she's also an actress and a producer. Plus, she's a model and a comedian. Her journey as one of Hollywood's A-listers has also placed her on the list of most enduring celebrity friendships, thanks to her close connection with Jada Pinkett Smith. Not only that, but Queen Latifah actually has a special contract for her characters every time she's on set. (Psst! Here's the secret: her characters are never allowed to die.) It's a brilliant rule and one that guarantees she will appear in any sequels.
Speaking of characters, Queen Latifah is due to embark on another exciting journey in a reboot of The Equalizer. The new CBS drama series will premiere on Feb. 7, 2021, according to CNN, in an extremely coveted spot — right after the Super Bowl LV. That's certainly one way to grab people's attention! And it's pretty likely her character will never get killed off!
With so many fantastic projects, it's a fair question: What is Queen Latifah worth?
Queen Latifah said she was 'always fighting from the beginning'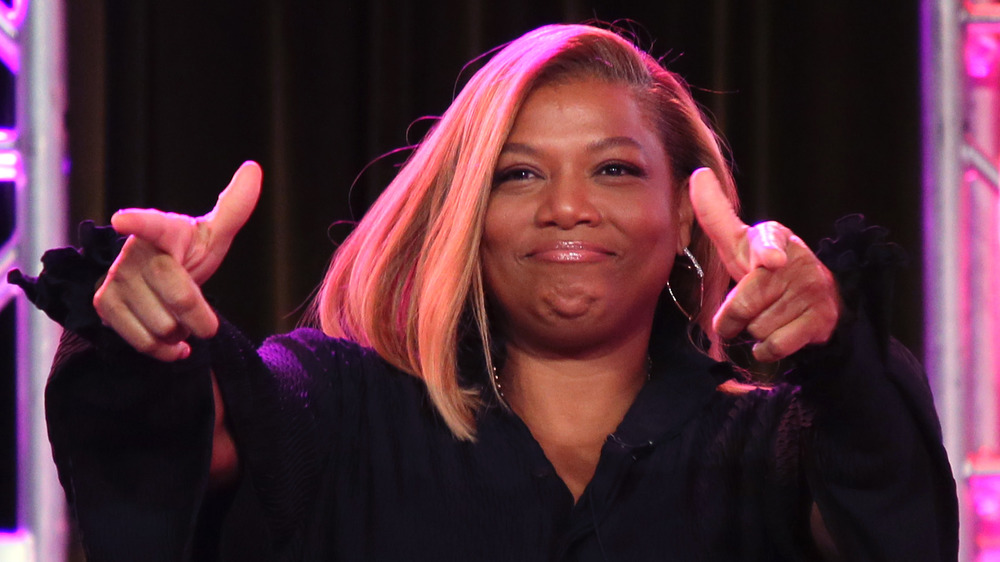 David Livingston/Getty Images
Queen Latifah knows what it means to fight her way to the top, especially as a woman in male-dominated industries. In 2017, she spoke on a panel for Tina Brown's Women in the World Summit and got candid about the music industry.
"When you get to a record company and you realize that you're not getting the same marketing dollars as your male counterparts in the same business — you're already fighting," Queen Latifah explained, according to HuffPost. "You're fighting, number one, to be a female rapper. You're fighting to get the same dollars and marketing that your male counterparts would get, an uphill battle. I was always fighting from the beginning, so getting in a comfortable position to fight was no big deal — let's go, who want it?"
This fighting spirit has certainly taken her right to the top, with a whopping net worth of $70 million, according to Celebrity Net Worth. That's an amazing accomplishment and, from the looks of things, Queen Latifah does not plan on stopping any time soon.