How George Clooney And Amal Keep Their Romance Strong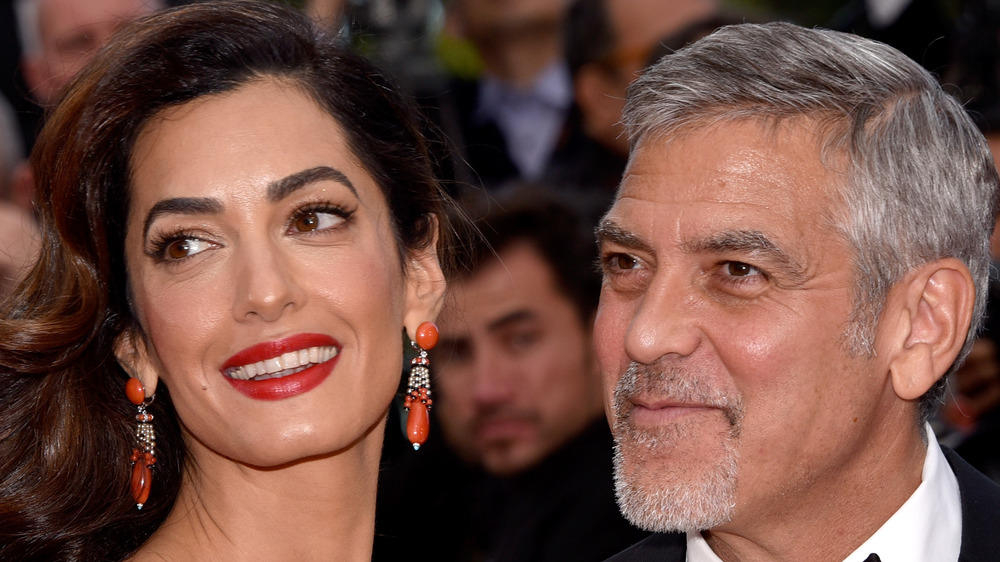 Clemens Bilan/Getty Images
George and Amal Clooney are pretty much the definition of a Hollywood power couple. He's an A-list actor and multi-Oscar winner; she's a top human rights lawyer who has worked on several international, high-profile cases.
For decades, Clooney was known as a perpetual bachelor, but all of that changed when he met Amal Alamuddin. According to The Guardian, the couple bonded over their shared passion for campaigning for important causes. Us Weekly reports that Clooney proposed to Alamuddin in April 2014, and the pair married just five months later at a luxurious hotel in Venice, Italy. They welcomed twins, Ella and Alexander, in June of 2017. 
Today, the married couple seem to live a charmed life, raising their children between Lake Como in northern Italy and an English mansion, and most likely basking in their shared success. Even so, in a January 2021 interview with People, George revealed that he uses a distinctly down-to-Earth — and slightly old-fashioned — tactic to keep his and Amal's romance alive.
George and Amal Clooney still exchange snail mail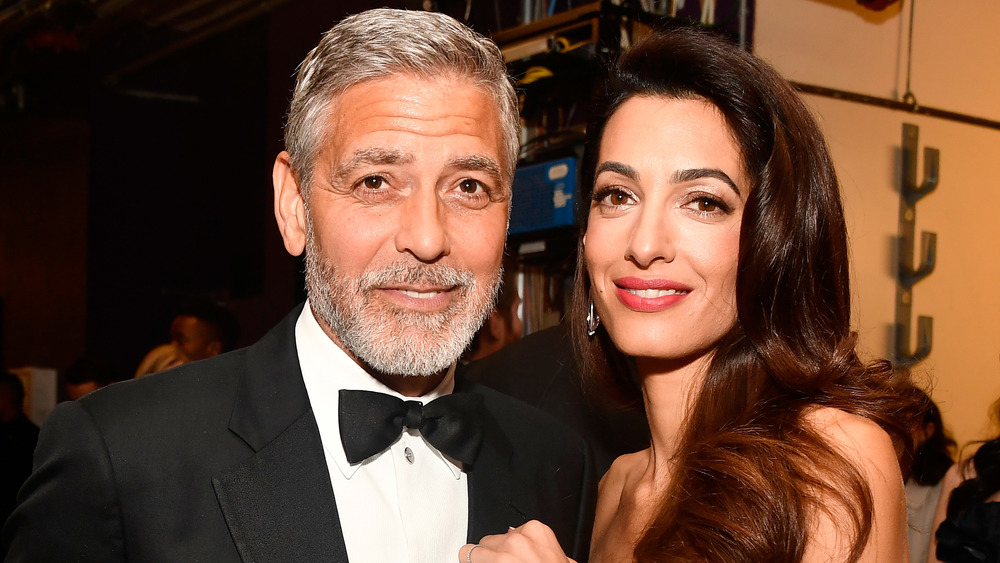 Frazer Harrison/Getty Images
Communication is as easy as ever in our technologically advanced world, but George Clooney doesn't take the easy route when it comes to expressing his love for Amal Clooney. Instead, he takes the time to write her love letters — and vice versa — even when they're in the same place, according to a January 2021 interview with People. "Even in lockdown, I'll write a letter and slip it on her desk, or she'll write a letter and leave it under the pillow," George said. "I'm a big believer in letters."
The actor went on to divulge that he enjoys reading and collecting letters as well as writing them. "I have letters from Paul Newman, Walter Cronkite, Gregory Peck," he said. "I have them framed. I put them in the house."
Of course, love letters can also be sent the instant, digital way — but the extra effort is exactly what makes less convenient, old-fashioned modes of communication so much more romantic. "If it were a text, it would feel different," George told People. "Maybe that's a generational thing, and maybe it won't be that way 20 years from now, but for me, somebody sat down and wrote it."