George Clooney Reveals Which One Of His Twins Is Most Like Amal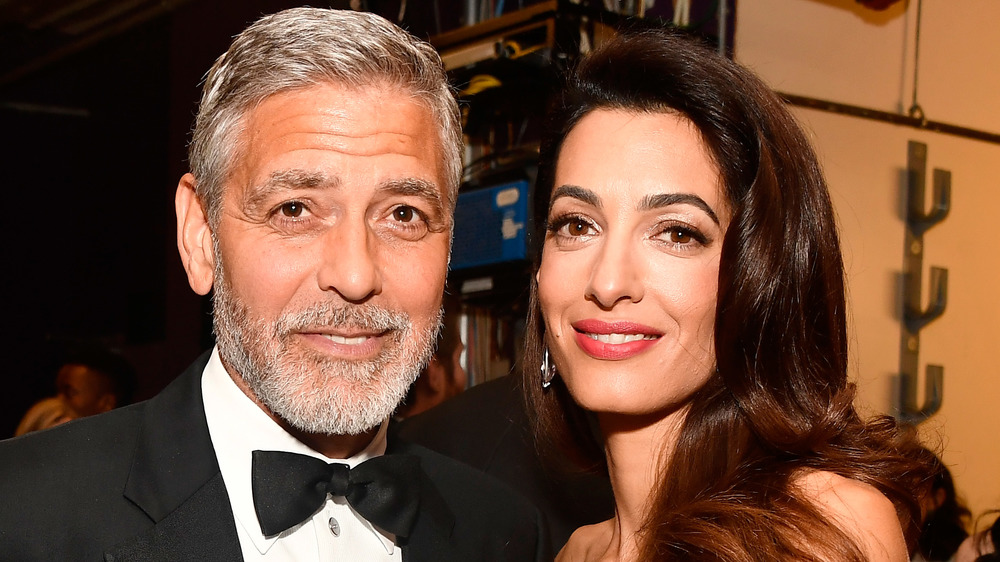 Frazer Harrison/Getty Images
As they say, "the apple doesn't fall too far from the tree," and it looks like Hollywood star George Clooney is a firm believer in that old adage. 
During an interview with ET Canada, the proud papa dished on his post-apocalyptic film Midnight Sky. "It's a film that talks about things like our inability to communicate and our inability to be close to one another and how precious that is, and that's a conversation that we've all been having over the last nine months. The whole world has." Not to worry, though — Clooney vows that "there is a light at the end of tunnel." Phew!
But that's not the juicy part. While making his rounds promoting the new film, Clooney also gave rare insight into his 3-year-old twins Alexander and Ella and which one he thinks most takes after their human rights attorney mama, Amal Clooney. George also revealed what career aspirations they might have. Spoiler alert: it's not acting — though he appears to be okay with that if it's what the truly want to do. "They could be anything they want," the doting dad declared.
So which child does George think acts most like his wife? Keep reading after the jump to find out!
George Clooney said his daughter Ella takes after Amal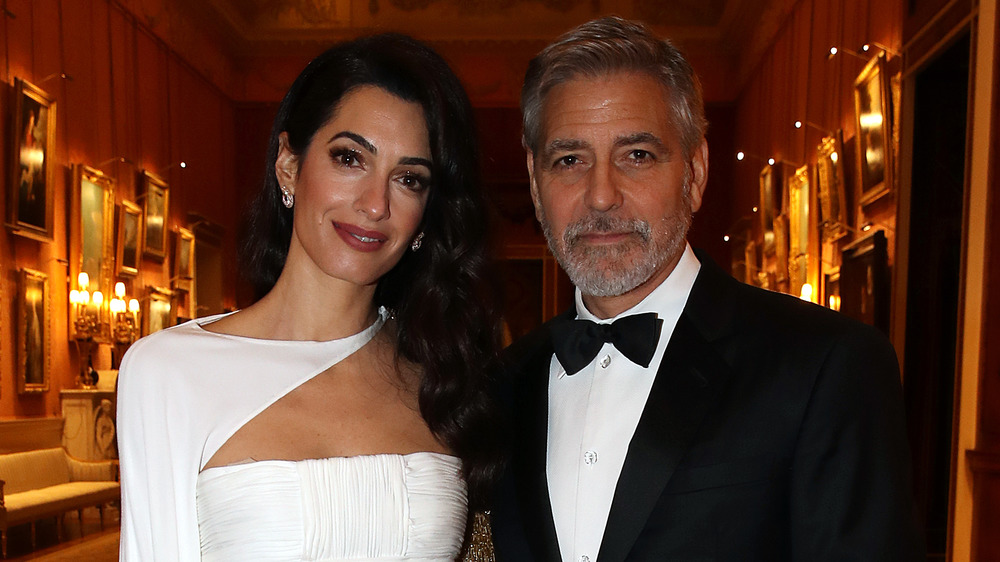 Chris Jackson/Getty Images
As it turns out, George Clooney believes that his daughter, Ella, is most like her mother. "My daughter, it feels like she might be more leaning towards my wife. She puts everything in order, she really is very smart," the actor gushed to ET Canada. But what about his son, Alexander, you ask? "And my son likes everything to do with pranking people," Clooney added before joking that he simply did not know where his son got his prankster streak. "I don't know, I don't know. I think probably from his mother," Clooney joked. Sure, Jan.
Speaking of jokes, Clooney has also recently made headlines for professing his love for the vacuum haircut system, aptly named Flowbee. According to the product's site, Flowbee is a "revolutionary home haircutting system" that "cuts your hair evenly into the recessed blades," leaving you with a precise trim every time. Hmm... 
"My assistant bought one off the internet 'cause I'm not sure if they make them anymore," Clooney told ET Canada. "I called her and said, 'I used to use this as a kid' and she found one, and I've been using it for years." Likely story, but we are not buying that the same man who was named People's "Sexiest Man Alive" has been using a vacuum to trim his hair. Prankster, indeed.