Natalie Portman Has Something To Say About Pregnancy Rumors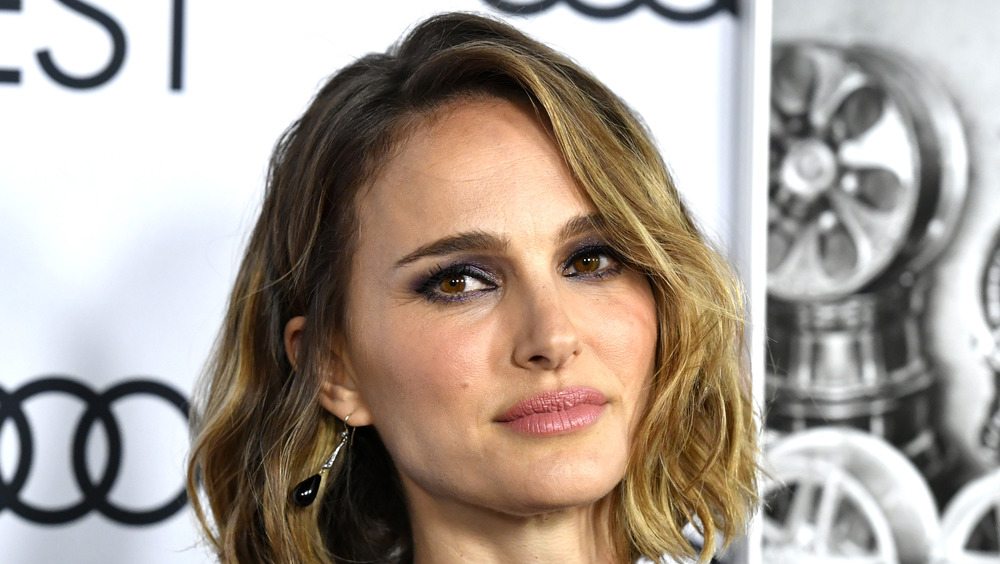 Frazer Harrison/Getty Images
Natalie Portman is speaking up amid pregnancy rumors. In February 2021, Page Six released photos of Portman while she was out and about in Sydney, Australia. The 39-year-old actress has been in Australia filming the 2022 superhero film, Thor: Love and Thunder alongside Chris Hemsworth. In the photo, she's seen wearing a loose-fitting top, leggings, and a face mask. The outlet went on to assume that due to her baggy clothing and the way she was standing that she was possibly sporting "a baby bump." 
Page Six went on to report that set photos were circulating on Twitter that same week, where Portman is seen wearing another baggy outfit. They write, that the clothing choice "either strengthens the case for a concealed pregnancy or side-steps it entirely," though they added a parenthetical, "(It's possible it was cold that day.)" These claims have definitely drawn a lot of attention — even from Portman herself. 
Wondering what she thinks of the baby bump accusations? Keep reading to find out what the actress has to say about the rumors. 
Natalie Portman is shutting down those baby bump rumors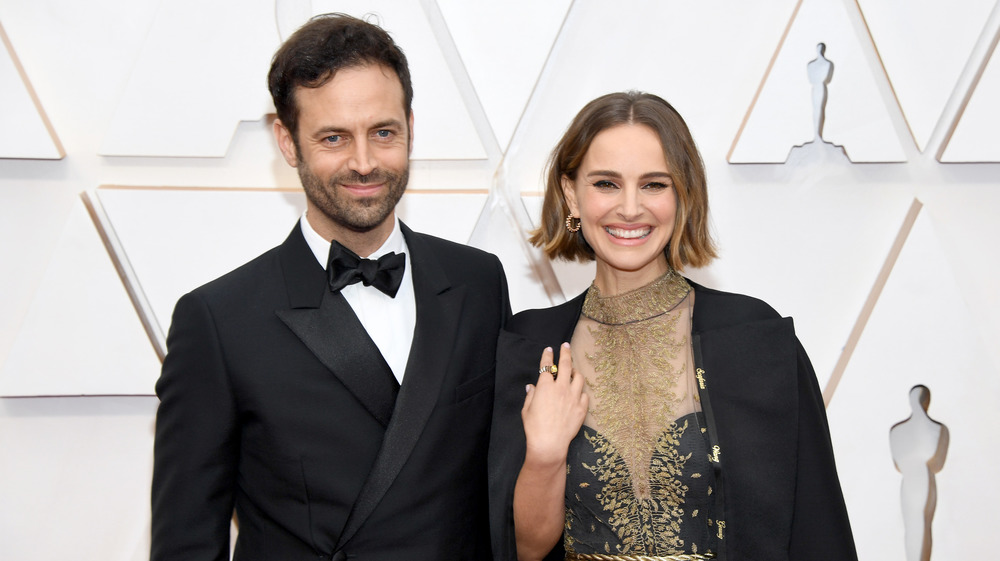 Kevin Mazur/Getty Images
Natalie Portman took to Instagram to set the record straight about whether or not she is expecting her third child. Portman, has been linked to French dancer and choreographer Benjamin Millepied (pictured above) since her role in Black Swan, and the couple shares two children. However, it appears that she is not trying to have another child anytime in the near future. 
Following Page Six's accusations that Portman looked like she was pregnant while filming her new role in the fourth installment of the Thor franchise, Portman slammed the outlet. In her Instagram Story, she posted a screenshot of the article."Hey, so I'm totally not pregnant..." She wrote over the image (via Daily Mail), adding, "But apparently it's still ok in 2021 for anyone to speculate and comment on a woman's body shape whenever they want?" She ended her statement with a callout for the New York Post to "do better." 
As of this writing, Page Six has yet to address Portman's response. Time will tell if they do, in fact, decide to "do better."