The Real Reason Ron Perlman Is Getting Divorced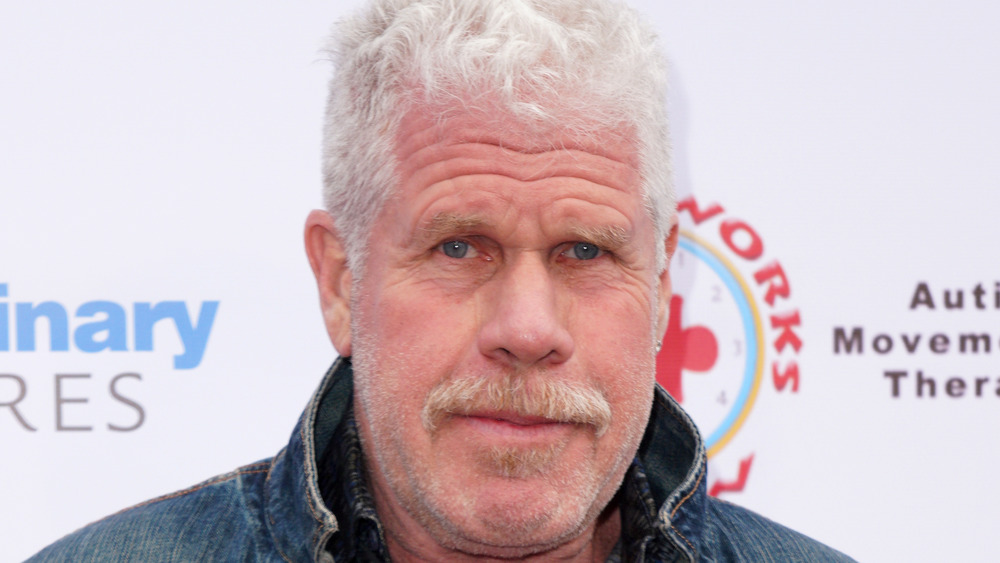 Jc Olivera/Getty Images
Are no marriages in Hollywood safe from the threat of divorce? With the COVID-19 pandemic seeing record highs in the celebrity breakup department, even unions that have lasted for decades are now on the rocks. But not every star can blame lockdown for the dissolution of their long-term relationship.
Ron Perlman shocked fans by announcing his split from his wife of 38 years, Opal Perlman. The Hellboy star filed for divorce in November 2019, but was spotted with a new flame only days after officially separating from wife Opal. It seems that Opal took time during quarantine to think about their breakup. Now, as of January 2021, she's claiming new allegations against ex Ron. 
So why now? Perhaps Ron's relationship with StartUp co-star Allison Dunbar added to Opal's change of heart. Per In Touch Weekly, though, rumor has it that the Perlmans were in an open relationship prior to their official divorce — and there are social media posts to prove it. Ron and his daughter Blake appeared on Dunbar's Instagram as early as February 2018! 
So what does Opal have to say about all this? Keep scrolling to find out!
Ron Perlman's ex-wife, Opal Perlman, is seeking reimbursement for psychological damages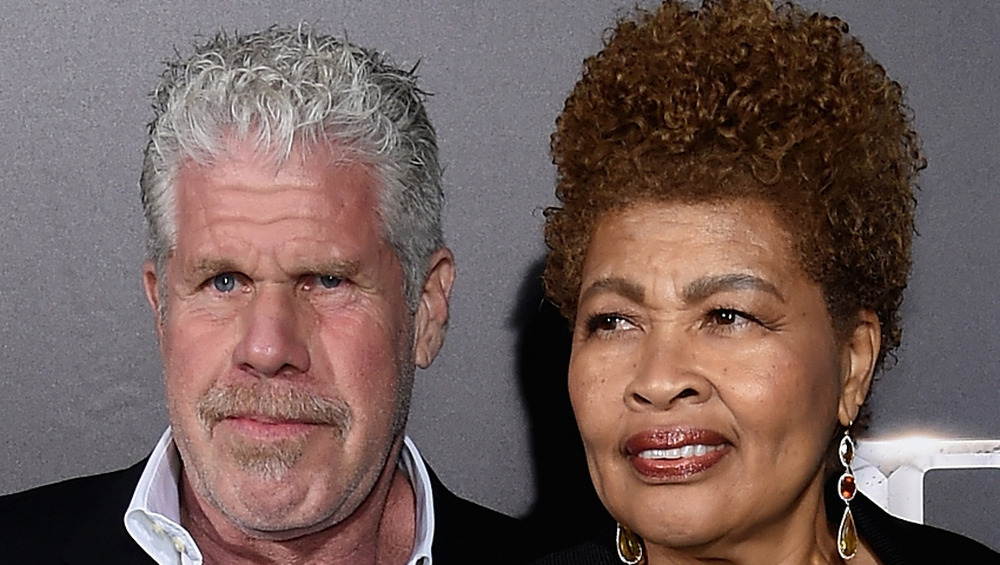 Jamie Mccarthy/Getty Images
Let's start at the beginning. Ron Perlman married Opal (née Stone) Perlman on Valentine's Day in 1981, per People. The Sons of Anarchy actor and jewelry designer have two children together, daughter Blake and son Brandon. Their last public outing as a couple took place in April 2018; since then, sources claim they have lived "very separate lives" while married. According to In Touch Weekly, Ron filed for divorce "out of respect to Opal," per an anonymous source. 
Opal was even aware of Ron's burgeoning romance with actress Allison Dunbar. "Ron and Opal have a very long history... but they had moved on a long time ago," the source continued. 
Now, Opal is singing a different tune. As of Jan. 26, 2021, Opal is seeking spousal support for her "devastating" experience during their divorce. Per court documents obtained by TMZ, "the stress of [Opal's] marriage ending suddenly after 38 years caused her to become extremely depressed and anxious ... resulting in her needing a psychologist's help to cope." Opal claims she hired a life coach that cost a whopping $4,500 a month in addition to her therapist's bills. She also wants Ron to reimburse her $100,000 for legal fees. 
TMZ further reported in October 2020 that Ron is gearing up to pop the question to Dunbar. Could that be the real reason for Opal's belated filing?