Dog The Bounty Hunter Reveals The Addictive Problem He's Trying To Quit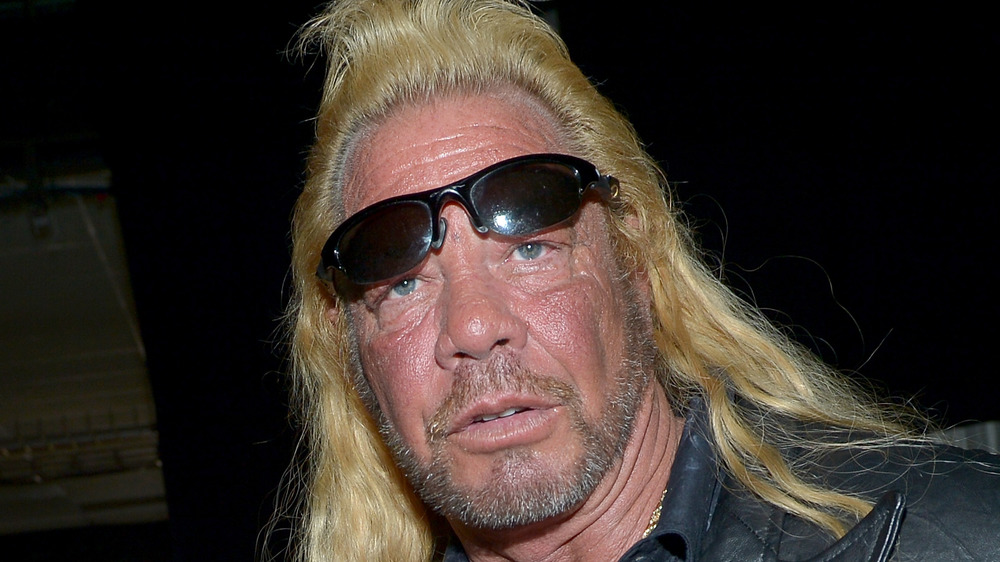 Charley Gallay/acma2013/Getty Images
The following article includes mentions of drug and substance use that some readers may find triggering.
There's no doubt that Dog the Bounty Hunter has led an almost insurmountably difficult life. In addition to his hardscrabble job of chasing after criminals on the run, Duane "Dog" Chapman has been open about his traumatic childhood and his later years, which saw him convicted of murder at 23, as per the Toronto Star, for being present when a friend shot and killed a drug dealer. After his mother's death in 1995, he "spent a year smoking crack," as per The New York Times. Dog has also dealt with additional losses, including several of his children and his wife, Beth Chapman, who died of throat cancer in June 2019.
Since then, however, Dog has seemed happier than ever — though clearly still dealing with the painful loss of Beth — particularly because he found love with his new fiancee, Francie Frane. In fact, it is his relationship with Frane that has made him attempt to kick his smoking problem, something that he told Dr. Oz in February 2021 that he struggles with — but is getting better.
Dog the Bounty Hunter doesn't want to 'disappoint my Francie' by smoking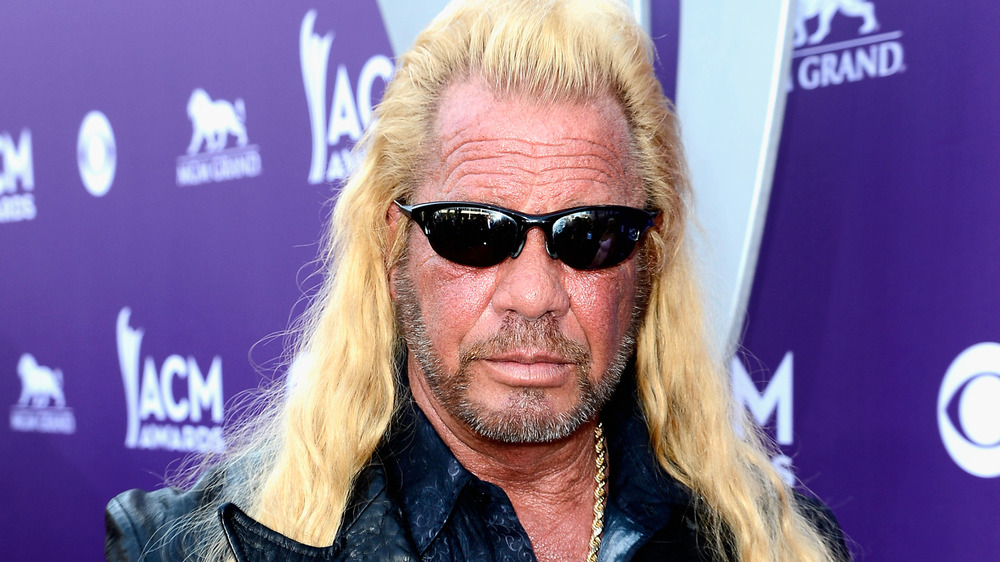 Frazer Harrison/acma2013/Getty Images
Dog the Bounty Hunter's fiancee, Francie Frane, has been a positive light in the reality star's life, including helping him get on the right track for his health.
In November 2020, as per People, she told Dr. Oz that her "tactic" to get Dog to quit smoking "is love and encouragement. ... It's reverse psychology, maybe, and loving him out of cigarettes."
Dog went on The Dr. Oz Show, according to the Daily Mail, after having a pulmonary embolism in September 2020. And since then, he has been working on quitting smoking for good.
In a February 2021 episode of the show, Dog revealed how much he is smoking per day — and how he's realizing what his biggest triggers are.
"Well, I'm still smoking the first time in my whole life, about 5-6 a day. I'm studying this, there are certain things that set me off to smoke. For instance, after I eat, or in the morning when I drink coffee, I'm at that point now, but I have never, Doc, since I was 12 had only four or five cigarettes a day," he explained, per a press release. "I'm almost completely there and believe this or not, and I love you, but it's not why I'm saying it. I don't want to disappoint you and I don't want to disappoint my Francie. That right there will overcome anything. I'm using all those antidotes to be able to say, 'Yeah, I'm smoke-free, I quit smoking.'"
We certainly wish Dog all the best on his smoke-free journey.
If you or someone you know is struggling with substance abuse and mental health, please contact SAMHSA's 24-hour National Helpline at 1-800-662-HELP (4357).