The Truth About Dog The Bounty Hunter's Engagement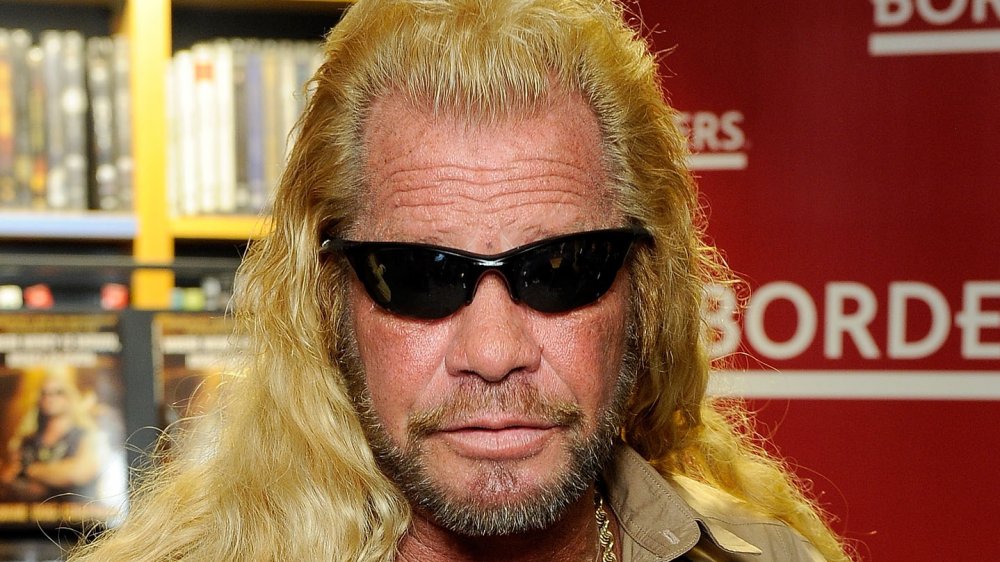 Jemal Countess/Getty Images
Almost a year after Beth Duane Chapman died of throat cancer in June 2019, Duane "Dog" Chapman got engaged to his girlfriend, Francie Frane, in May 2020. The proposal came after Dog, a bail bondsman, popped the question to a 50-something woman Moon Angell during a January 2020 episode of the Dr. Oz show. The Dog the Bounty Hunter alum caught a lot of heat for the gesture, especially where it concerned his daughter, Lyssa Chapman, who accused the Moon of having a relationship with one of Dog's sons before the engagement. Yikes.
Moon and Dog never walked down the aisle, and sources told TMZ that the reality star was "overly emotional" at the time of the proposal and "got caught up in the moment." TMZ later reported in February 2020 that Moon moved out of Dog's home in Colorado, with the pair ending whatever they had on good terms.
Dog has since found a new woman to fill the empty spot in his kennel, aka Francie, who he began dating in March 2020. Francie is a 51-year-old rancher from Colorado, as The Sun reported, and she regularly posts gushing tributes to Dog on Instagram.  
Considering the bounty hunter's engagement seems to have come out the blue, it's fair some fans have questions about this development. From how Dog's family reacted to the news to the proposal details, we reveal all below.
Dog surprised Francie with a romantic proposal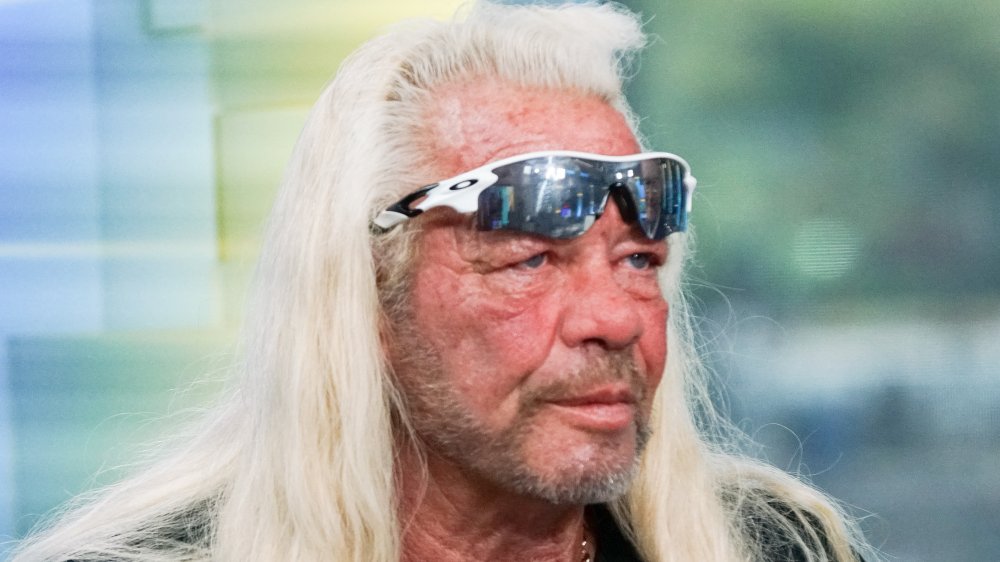 Bennett Raglin/Getty Images
Duane "Dog" Chapman met Francie Frane (pictured below) after he left a voicemail asking her late husband, Bob, to do some work on his property, not knowing he had died six months before Beth Chapman passed away. "Francie called Dog back to explain what happened to Bob and they became friends, then started dating," The Sun explained.
Fast forward to Dog's proposal May 2020, which Francie described as a romantic surprise. "I wasn't expecting it at all," she told The Sun. "I think I had gone to pick up some food and then when I came back he had all the lights turned down with just a few lights on and a bunch of candles lit... So I put all the food in the kitchen and I came in and he said, 'I know that God brought you into my life and I don't want to spend one moment of it without you.'"
The couple, who have moved in together, are planning the "biggest wedding there's ever been." But Dog has yet to convince Francie to have the nuptials open to fans, something he desperately wants. "It would be one hell of a party and it's just what people need right now," he explained. "I told Francie, people they need a little love after being locked down. I love the idea of that."
How does Dog's family feel about the proposal?
Considering Duane "Dog" Chapman's family didn't receive his proposal to Moon Angell well, it's fair to assume they felt similarly about the engagement to Francie Frane. However, this couldn't be farther from the truth, as Lyssa Chapman made clear on social media. "How cute are these two?!" she captioned a sweet shot of the pair, while Duane and Beth Chapman's daughter, Bonnie Chapman, defended the couple from criticism. "Everyone who's judging my father should sure pray that they never have to lose their loved one and get judged for trying to fill the void," she commented on the picture. "Your opinion is invalid. My mother would've wanted him to be happy. Now please shut up and let my dad live in peace."
It's also important to note that Dog hasn't forgotten about Beth, and he regularly posts about her on Instagram. "How I wish upon a star where are YOU BETH WHERE ARE YOU!!" he captioned a shot of the late reality star in February 2020. And although Dog is still grieving Beth, he credits Francie for having turned his "pain" into a "smile." 
Congratulations to the happy couple!