The Truth About Drew Barrymore's Relationship With Martha Stewart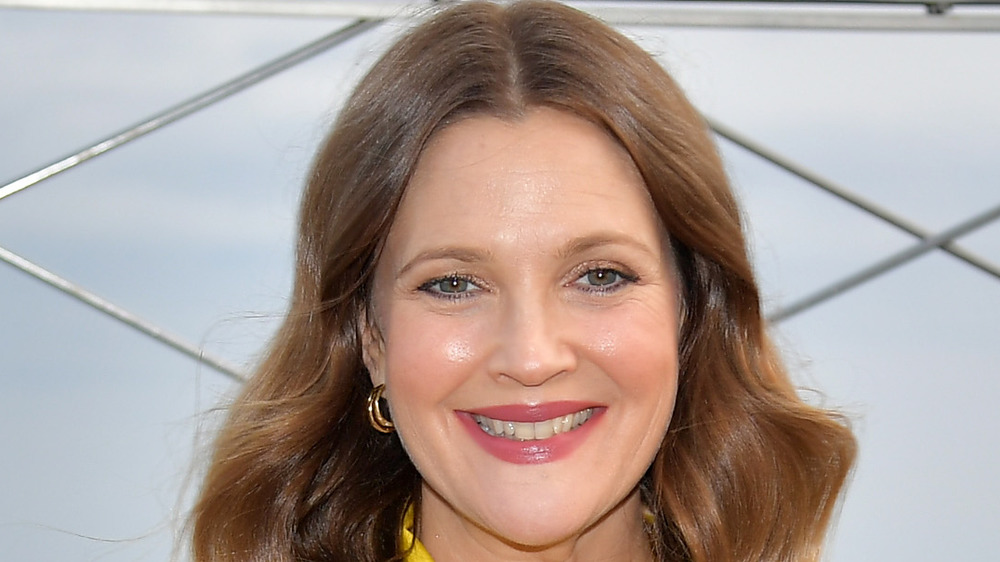 Michael Loccisano/Getty Images
Aside from both being TV hosts, Drew Barrymore and Martha Stewart don't seem to have a ton in common on the surface. Barrymore comes from a legendary Hollywood family and has made a name for herself as an actor in movies such as Charlie's Angels, 50 First Dates, and E.T. Starting in 2020, she hosts a talk show, The Drew Barrymore Show. Stewart, however, is a well-known lifestyle guru of everything from fabulous recipes to creative DIY crafts. But it's more than Stewart's talents that have caught Barrymore's eye.
On Feb. 5, 2021, Barrymore made a very friendly comment on a glamorous selfie that Stewart posted on Instagram (via Comments by Celebs on Instagram). "Again, I don't care if it's inappropriate... YOU ARE SO HOT," the actress-turned-talk show host wrote. It's enough to make fans wonder if these two TV personalities are friends — or is Barrymore just a huge fan of Stewart? Read on to find out what's going on between these two famous folks.
Martha Stewart once reportedly snubbed Drew Barrymore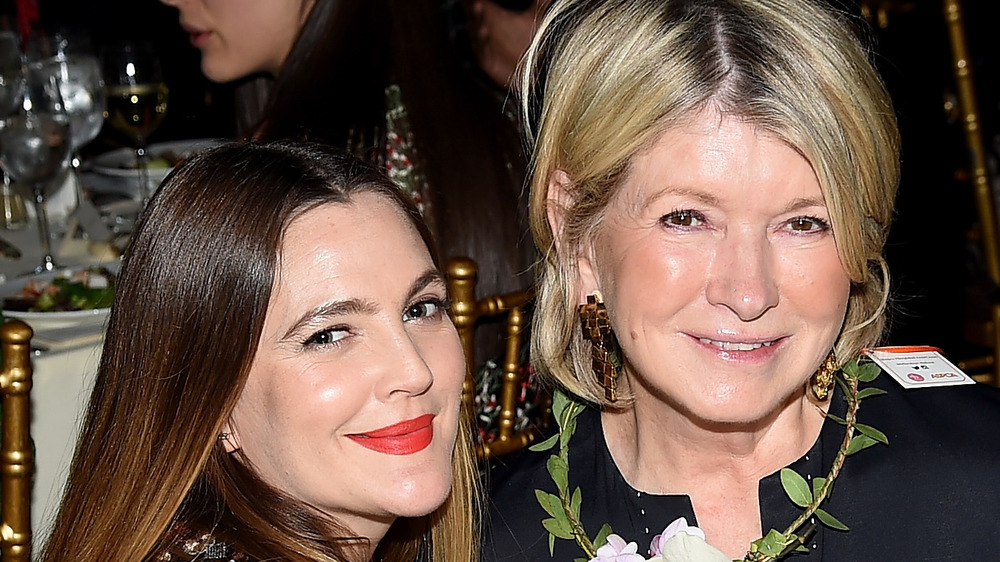 Nicholas Hunt/Getty Images
It seems like Drew Barrymore and Martha Stewart might actually be friends, or at least friendly toward each other. According to The Drew Barrymore Show's Twitter, Stewart was a guest on the series back in December 2020, teaching Barrymore how to wrap holiday gifts. So, perhaps Barrymore's very enthusiastic Instagram comment about Stewart's hotness is meant to be supportive of one of her past guests.
But it hasn't always been smooth sailing between the duo. Back in October 2015, Stewart and Barrymore made headlines when they were both guests on the same Ellen DeGeneres Show episode. Stewart reportedly ignored Barrymore during a cooking segment on the show, causing speculation about a rift between the two stars.
A month later in November 2015, Barrymore told Watch What Happens Live's Andy Cohen (via The Daily Mail) that it wasn't a snub — Stewart just takes her work very seriously. "I think when she's in work mode, I'm a goof ball and she's like... keeping it on point," Barrymore told Cohen. "She was the nicest person offline... we bonded."
Since then, the two posed for photos together at the 2016 ASPCA Bergh Ball, where Barrymore was honored. Plus, Stewart has appeared on Barrymore's show — and Barrymore made that comment on Stewart's social media. There seems to be no hard feelings, just friendly ones.