Why Super Bowl Fans Are Ignoring This Request Made By Tampa's Mayor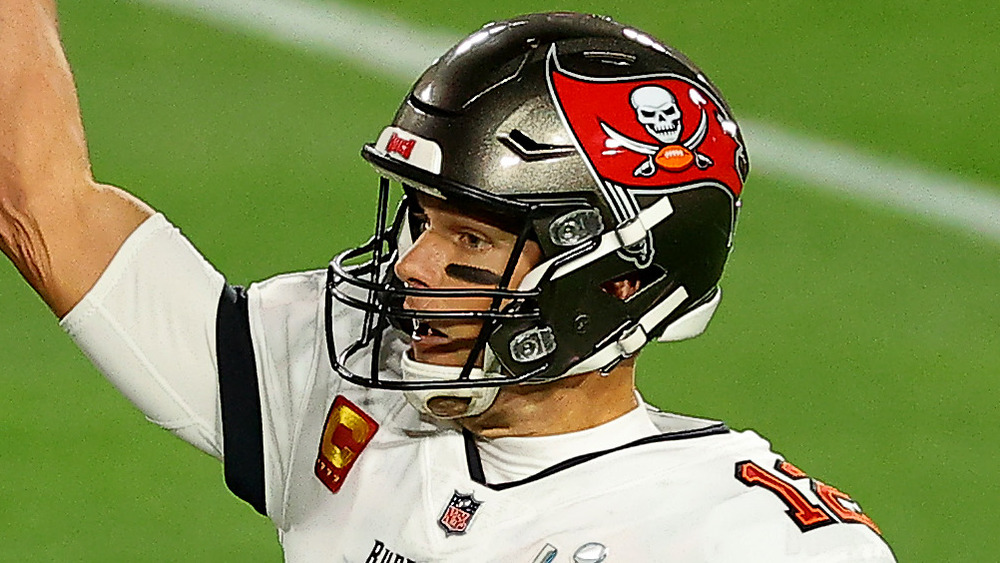 Kevin C. Cox/Getty Images
The Super Bowl LV is the first which features five-time Super Bowl champ Tom Brady quarterbacking for the Tampa Bay Buccaneers, rather than the New England Patriots, against the Kansas City Chiefs — and it looks like droves of followers of both teams have already done their best to defy a request made by Tampa Mayor Jane Castor in anticipation for the city's big day. As the New York Post reported on Super Bowl Sunday hours before the event's 6:30 p.m. kickoff time, large numbers of people intent on watching the game and cheering on their team in the ways they did before the COVID-19 pandemic kicked up in early 2020, leading to mask-less get-togethers and abandoning social distancing precautions strongly advised by government bodies like the Centers for Disease Control.
But in the meantime, what has been done to help counter what could turn out to be a collective super-spreader event in Tampa? And how have Mayor Castor and other city officials responded to large-scale get-togethers in popular city districts like Tampa's Ybor City neighborhood? Keep on scrolling to find out. 
Some Tampa football fans are ignoring Mayor Jane Castor's coronavirus cautions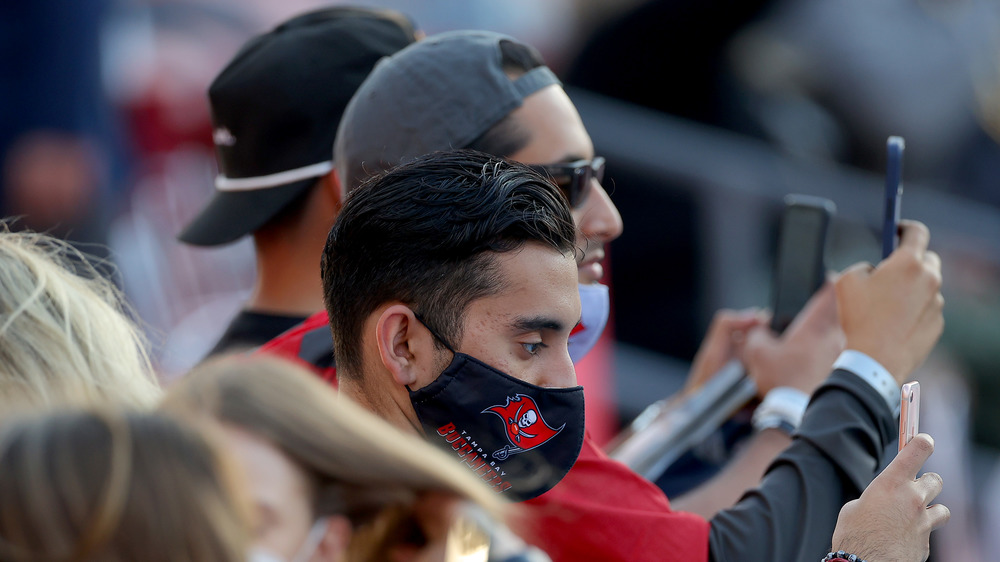 Kevin C. Cox/Getty Images
As media outlets like CBS reported three days before the 2021 Super Bowl on Feb. 7, Tampa Mayor Jane Castor appealed to city constituents and others in town for the big game to take safety and health precautions regarding COVID-19 seriously in an effort to stave off what officials and experts predicted could lead to a huge surge in coronavirus cases in both the state and across the country. Despite putting guards in place to help ward off a spike in coronavirus infections among football fans, including capping the seating capacity at Tampa's Raymond James Stadium — which can hold up to 65,000 people — at a third of that number, as well as issuing a mandatory mask order, it seems that many have chosen to eschew these measures in order to watch the Super Bowl in the same fashion as they did pre-pandemic.
"We are incredibly excited to host a fun and safe Super Bowl here in Tampa — but we need everyone to do their part," Castor said in an earlier statement to city residents on Jan. 28, 2021, in preparation for the game and after signing an official executive order for mandatory masking in areas near the city's stadium, per ESPN. "We want fans to feel confident knowing that when they come out to celebrate Super Bowl LV, they can do so safely in a city that takes this pandemic seriously."
Fines and fears haven't deterred football fans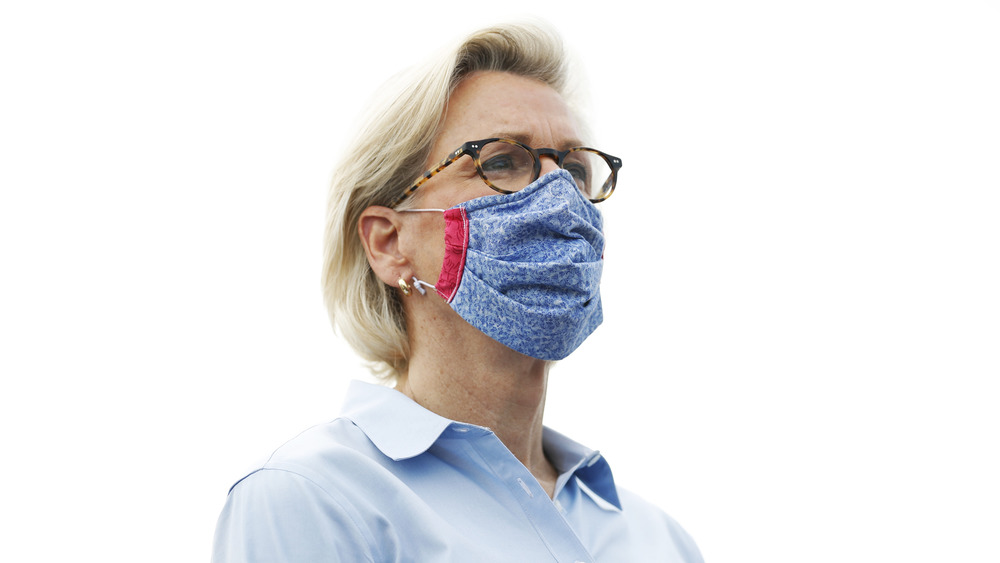 Octavio Jones/Getty Images
Despite measures taken by Mayor Jane Castor to prevent a COVID-19 super-spreader event, New York Post reported that crowds of Tampa football fans were seemingly — and purposely — defying Castor's mask mandate. Per the Post, numerous photos taken of Super Bowl merrymakers seemed to feature large mask-less groups carousing throughout Tampa's Ybor City neighborhood, a place known for its bars and nightlife. While the Post also noted that failure to adhere to Castor's executive order (namely not wearing a mask) could lead to fines of as much as $450 for those found in violation, a limited police presence in the area seemingly helped allow fans to go unchecked. 
Notably, Florida has been one of the states hit hardest by the ongoing coronavirus pandemic. According to The New York Times and the CDC, approximately 1.7 million cases of the disease have been reported in Florida since COVID-19 hit US shores in early 2020, as well as 27,598 coronavirus-related deaths. Leading up to Super Bowl Sunday on Feb. 7, 2021, CDC officials released a set of guidelines specifically for game day, among which included warning against small gatherings. The New York Times also reported that chief medical adviser Dr. Anthony Fauci also went on the record to caution others against meeting up to watch the game, calling the decision to potentially do so a "perfect setup to have a mini super-spreader event in your house."