The Real Reason People Are Comparing The Weeknd To Bruno Mars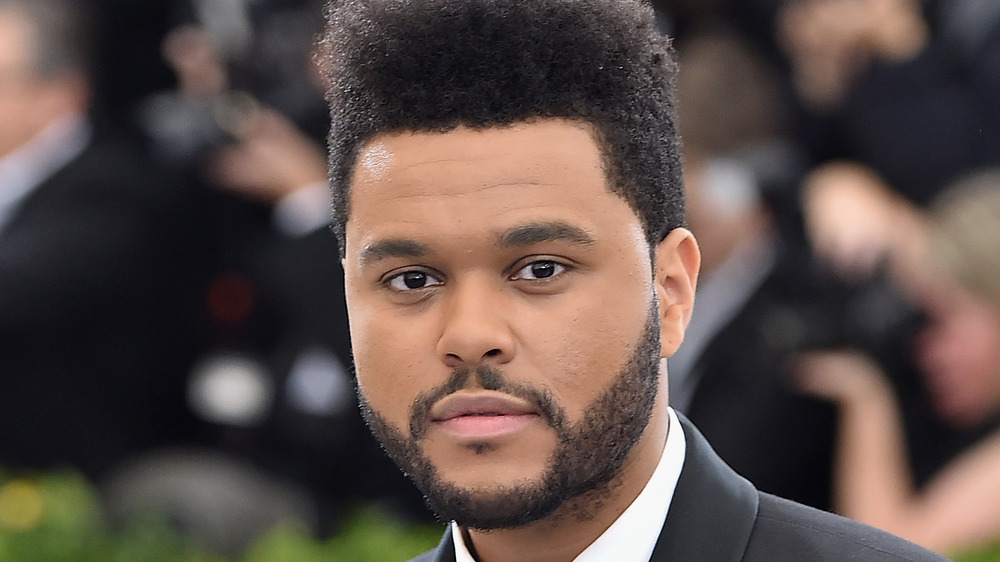 Theo Wargo/Getty Images
The Super Bowl is about a lot more than just football — it's also about hilarious commercials and entertainment. Every year, across the country, even those who have no interest in sports tune in to watch the commercials, which often draws on big names (like this year's Drake commercial) and big budgets to catch viewers' attention, and to check out the halftime show, which is always a highly contested and closely watched affair. In past years the Super Bowl halftime show has been headlined by Beyonce, Prince, Justin Timberlake, and Michael Jackson.
This year, Super Bowl producers tapped The Weeknd for the honor. The Weeknd seemed like a smart choice for Super Bowl LV. He's been an A-list celebrity since he released his second album, Beauty and Madness, in 2015. Then in 2020, he dropped his fourth album, After Hours, to widespread critical and financial success. After Hours landed on many "best of 2020" lists and debuted at number 1 on the Billboard charts, per Billboard.
Still, his Super Bowl performance didn't generate quite the same amount of praise that his music usually has. Many fans found themselves comparing him to Bruno Mars, his Super Bowl predecessor. Here's why.
Fans thought that Bruno Mars had a better halftime performance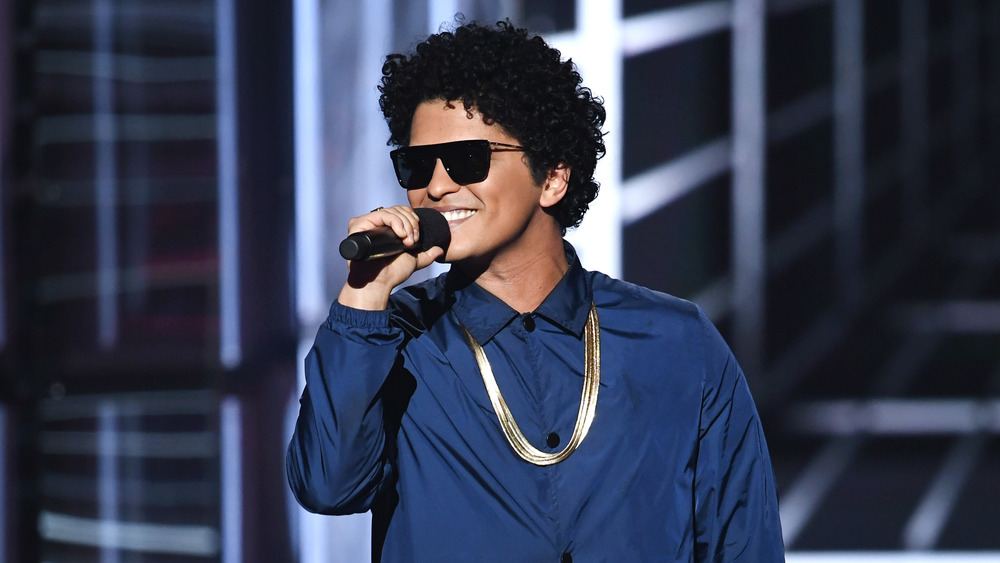 Kevin Winter/Getty Images
2020 was a challenging year for everyone, including The Weeknd, who was very publicly snubbed by the Grammys when they failed to nominate his ultra-successful fourth album, After Hours, for any awards. The 2021 Super Bowl should have been in his comeback moment, but instead, his performance was met with a fair amount of criticism. Chief among the critiques was the comparison of his halftime show to that of Bruno Mars. 
After an underwhelming performance by The Weeknd, people took to Twitter to reminisce about their favorite halftime performers from Super Bowls past. "Honestly... haven't seen a good super bowl halftime show since Bruno Mars," wrote one disgruntled fan. Bruno Mars (along with Beyonce, of course) seemed to be a favorite performer among Super Bowl watchers. He headlined the 2014 Super Bowl, had a killer set that included hits like "Billionaire" and "Locked Out of Heaven," and even brought the Red Hot Chili Peppers on stage as special guests. In short, there was something for everyone. That didn't seem to be the feeling after watching The Weeknd's show in 2021. As one fan put it, "each new halftime show just reminds me that Bruno Mars should do it every year."