Fiverr's Super Bowl Ad Throws Shade At Trump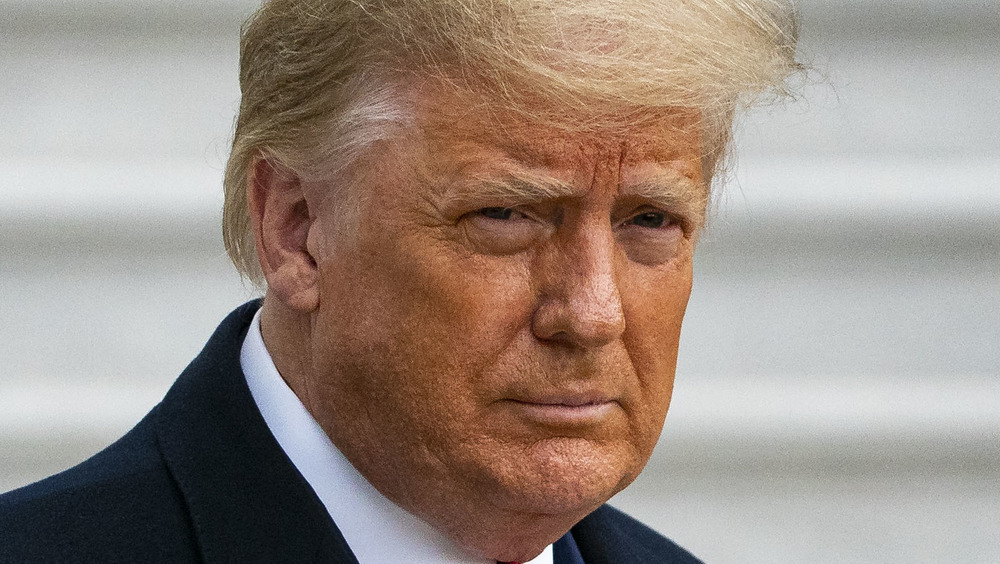 Al Drago/Getty Images
Super Bowl commercials tend not to get too political so as not to offend anyone, but it looks like Fiverr at least couldn't help but poke a little fun at former President Donald Trump and one incident in particular that occurred during the last days of his presidency.
Following the November presidential election, Trump's legal team, spearheaded by Rudy Giuliani, began the official process of contesting the results. This included filing legal challenges (all but one of which was thrown out almost immediately) and giving press briefings — including one in particular on Nov. 7, 2020, at Four Seasons Total Landscaping.
Presumably, the Trump team intended to book space at the Four Seasons hotel, but instead, Giuliani wound up addressing a small crowd in the parking lot of a strip mall in front of the small landscaping business. Fiverr, which is a digital platform for finding and hiring freelance workers, apparently found this mix up as hilarious as anyone else.
The Fiverr commercial used Four Seasons Total Landscaping as a backdrop
Fiverr's Super Bowl commercial opens with a woman in front of Four Seasons Total Landscaping, shouting, "Looks good, guys!" as a banner reading "& Press Venue!" is added to the sign. Clearly, the ad is poking fun at the Trump team hosting a press event in the parking lot of Four Seasons Total Landscaping — when they probably meant to book the Four Seasons hotel. At another point in the commercial, a woman asks, "Is this the lobby?" And the commercial's main character responds, "This is not a hotel!"
The rest of the commercial is full of absurdist humor, as the camera follows the actress into the building, which appears to be a Willy Wonka-esque gardening wonderland, with employees busy booking freelance publicity professionals on Fiverr in order to keep up with their new demand for event space.
Most commercials aren't big on political humor, but sometimes a circumstance is so funny you really just have to laugh.