Rudy Giuliani Is Facing Another Billion Dollar Lawsuit. Here's Why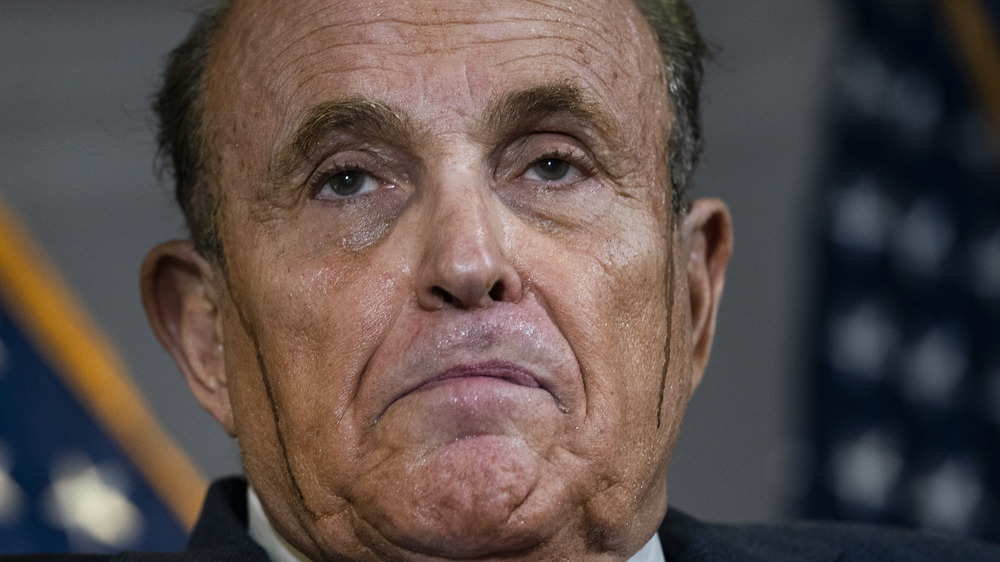 Drew Angerer/Getty Images
Nearly two weeks after former New York City Mayor Rudy Giuliani was hit with a $1.2 billion lawsuit by a major voting machine manufacturer over Giuliani's repeated and unsubstantiated claims of voter fraud in the 2020 presidential election, ex-President Donald Trump's one-time confidant and attorney is facing yet another staggering, litigious punch to the gut. As CNN reported on Feb. 4, 2021, Smartmatic — another manufacturer that provided technology and hardware used for counting and processing ballots in a race that ultimately declared President Joe Biden, then the Democratic nominee, as the winner — filed a suit against Giuliani for $2.7 billion. 
Much like the earlier lawsuit that Dominion Voting Systems, another voting tech corporation, brought against the disgraced lawyer in January 2021, Smartmatic based their case on a "disinformation campaign" that they alleged Giuliani helped orchestrate following the 2020 election results, per CNN. Notably, as mentioned in the lawsuit, it's that same rhetoric that purportedly helped eventually fuel the violent Jan. 6, 2021 right wing-led insurrection at Capitol Hill, an event that has served as the basis of Trump's second impeachment trial. But what exactly did Giuliani's verbal pot-shots at the company do to incur the suit? And is Giuliani the only one Smartmatic is taking to court? Read on after the jump to find out. 
Smartmatic says Rudy Giuliani helped spread 'a campaign of hate'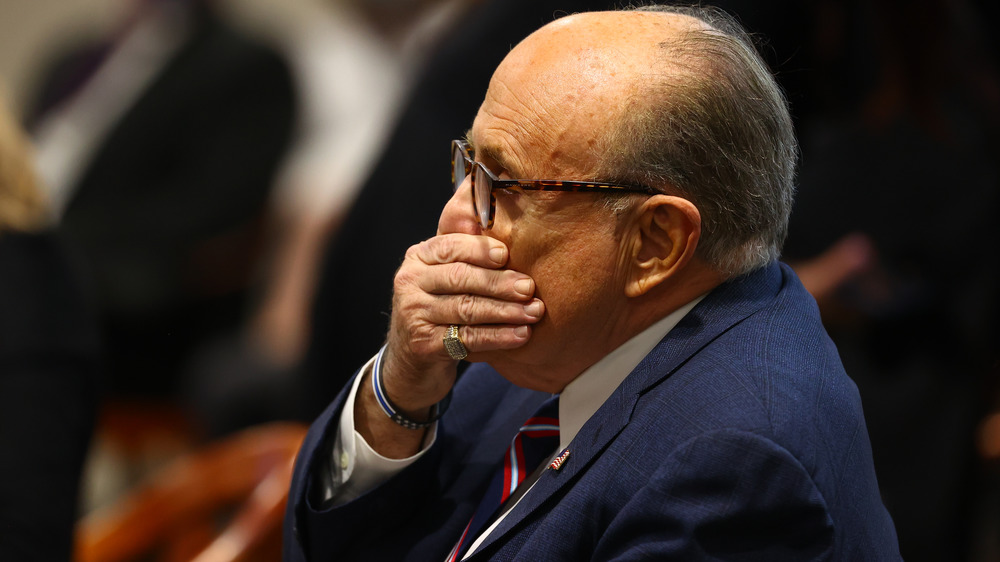 Rey Del Rio/Getty Images
In a February 2021 interview with CNN, Smartmatic CEO Antonio Mugica explained the decision to pursue a lawsuit against Rudy Giuliani was ultimately one in which he and other company executives had "no choice" in doing. The reason? According to Mugica, "the disinformation campaign that was launched against us is an obliterating one. For us, this is existential."
The details of the aforementioned campaign, per CNN, were rooted in baseless allegations made by Giuliani and other members of Donald Trump's camp of high-profile supporters. Among general claims of fraud, members of this circle accused Smartmatic, along with other voting machine manufacturers, of colluding in a conspiracy to fraudulently provide votes in favor of President Joe Biden. According to the suit, Smartmatic's lawyers stated that Trump's cohort "needed someone [like Smartmatic] whom they could get others to hate. A story... that would incite an angry mob."
It looks like Giuliani isn't the only one facing the pressure of a billion-dollar suit. As CNN reported, others named include Sidney Powell, an attorney and QAnon conspiracy hawker who previously attempted to start a legal defense fund to contest the 2020 election results, Fox News pundits Jeanine Pirro, Lou Dobbs, and Maria Bartiromo, as well as the Fox News network as a whole. In her own statement regarding the suit, Powell called it a "political maneuver motivated by the radical left," but denied seeing a copy of the lawsuit in full. For his part, Giuliani said, "I look forward to litigating with them."