Monica Lewinsky Has A Hilarious Reaction To The Weeknd's Super Bowl Halftime Show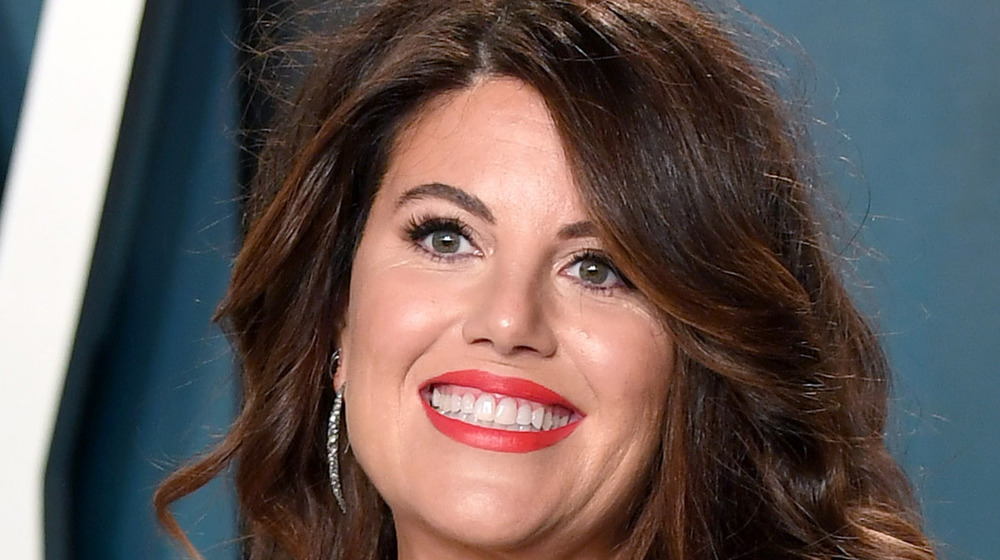 Karwai Tang/Getty Images
Proving that your past can come back to haunt you — even in the most unlikely of ways  — Monica Lewinsky poked fun at her infamous time in the Pentagon via a viral Super Bowl meme. The former White House intern (who previously had an affair with former President Bill Clinton), retweeted a meme showing a snippet of The Weeknd's spectacular Super Bowl performance on Feb. 7, 2021. The original tweet presented a clip of the singer looking bewildered while navigating a luminous maze with the caption: "First day in the Pentagon." Lewinsky hilariously responded to the person's tweet, writing, "can confirm this is 100% true," while adding the facepalm emoji to the end. 
Lewinsky — a vocal cyberbullying and #MeToo activist now — has only recently started taking a tongue-in-cheek approach to her early White House intern days, which occurred during the mid-'90s. In fact, in 2020, Lewinsky took to Twitter to indirectly reference her affair with Clinton on two separate occasions.
Monica Lewinsky has previously trolled her intern experience on Twitter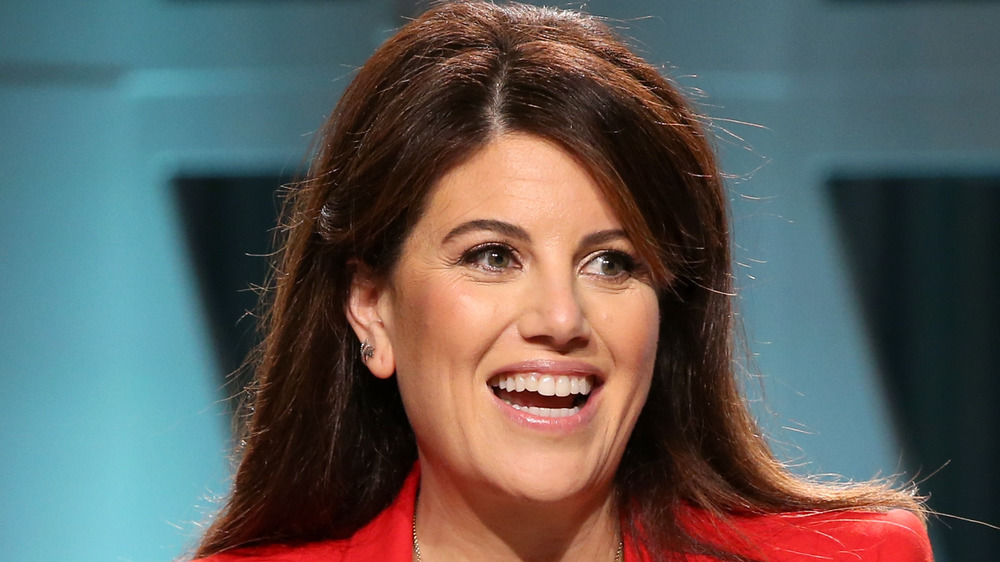 Jesse Grant/Getty Images
When "I have a joke ... " began trending on Twitter in late July 2020, Monica Lewinsky took part by offering her own anecdote which quickly went viral. One user wrote: "i have a Charles Manson joke and it kills," to which Lewinsky clapped back with: "i have an intern joke and it ... never mind." Her response has since been liked by more than 500,000 users and even prompted actress Mia Farrow to comment: "Monica wins the internet."
In early July 2020, Lewinsky not-so-subtly expressed her views on the whole "YOLO" concept when she responded to comedian Sarah Cooper's tweet. Cooper wrote: "My advice to the younger generation: make your mistakes now. Because by the time you're 40, you'll barely even remember them! And then you get to make the same mistakes all over again [and] it's really fun." Lewinsky shared the tweet and simply wrote: "uhhhmmmmmm."
Lewinsky was a 22-year-old unpaid White House intern when she began an affair with a 49-year-old Bill Clinton, per The Guardian. After officials caught on to their relationship, Lewinsky was transferred to The Pentagon, per The Washington Post. And, judging by her Super Bowl retweet, Lewinsky didn't have the easiest first day.