Amber Heard And Johnny Depp's Divorce Finalized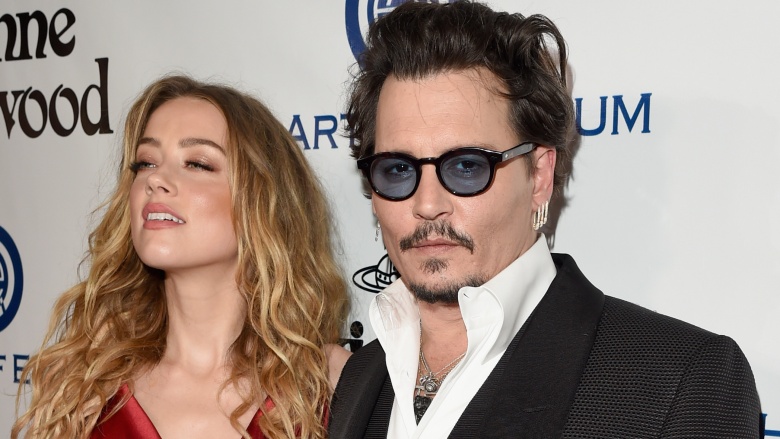 Getty Images
Johnny Depp and Amber Heard have finally agreed on terms of a divorce settlement.
Sources close to Heard, 30, and Depp, 53, told TMZ that Depp will pay Heard $6.8 million. The couple already had agreed upon a $7 million settlement, but actual payments had stalled. As Nicki Swift previously reported, Heard planned to donate the settlement to the American Civil Liberties Union and to the Children's Hospital of Los Angeles, so Depp wrote checks to the causes in her name as an installment.
That reportedly didn't sit well with the Aquaman (2017) actress, who didn't want Depp to get the tax deduction on what would have been her donation. The $6.8 million settlement will be paid directly to Heard, and Heard will herein donate the money herself to the charities, reported TMZ. She'll get the full sum within about a year and plans to donate the money, in installments, by the end of 2018.
"Johnny is obligated by the settlement to pay Amber, and she in turn will honor her pledges to Children's Hospital and the American Civil Liberties Union," Heard' attorney, Pierce O'Donnell, told People. "Amber's commitment to protecting victims of domestic violence and helping sick children is her life's work."
As for whether her public service announcement for the #GirlGaze Project violates the settlement's confidentiality agreement, O'Donnell noted, "Her recent PSA on domestic violence does not violate her settlement agreement with Johnny. She will continue to lend her voice to the rising chorus of women speaking out about this terrible scourge on the American family."
Meanwhile, Heard seems to be moving on from her split from the Oscar nominee. People reported that the blond bombshell was spotted with one of her exes, country crooner Mark Wystrach. Wystrach, 36, is a singer in the band Midland and dated Heard for about a year in 2007. Heard was previously rumored to be rebounding with Tesla billionaire Elon Musk.