This Is The One Person With More Super Bowl Rings Than Tom Brady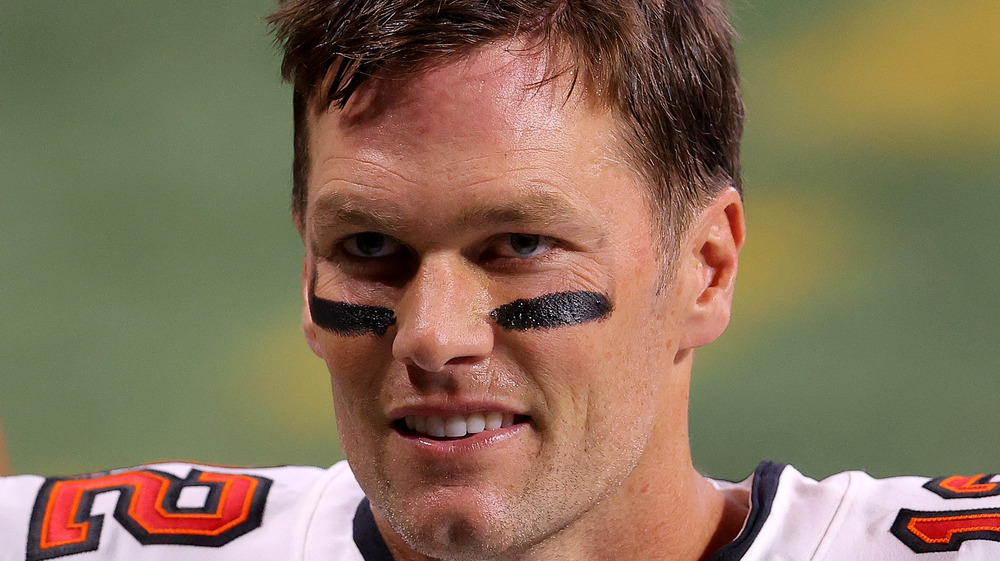 Kevin C. Cox/Getty Images
After his Tampa Bay Buccaneers trounced the Kansas City Chiefs at Super Bowl LV with a resounding 31-9 win, NFL quarterback Tom Brady became the first player in league history to win a seventh Super Bowl ring. Brady's impact on this seventh victory was not minimal, contributing three touchdown passes and "completing 21 of 29 passes for 201 yards," as per Fox News.
Sports Twitter lit up immediately with celebratory praise for the winningest athlete in NFL history. "Brady 7 piece nugget!!!" NBA superstar LeBron James tweeted at the end of the Feb. 7, 2021 game. Others, like retired Canadian Football League offensive lineman, Peter Dyakowski, began the longer conversation of Brady's status in the annals of sports legends overall. "Wayne Gretzky... was, until tonight, the undisputed best team sport athlete in history," Dyakowski tweeted, noting that The Great One"s eight years playing for the Los Angeles Kings never yielded a NHL Stanley Cup, however. 
Brady's own GOAT status certainly merits a discussion at the very least, as the football superstar has won more Super Bowl championships than any single NFL franchise as well, noted CBS. Believe it or not, however — there is one person who still retains more Super Bowl rings than Brady.
Bill Belichick still has the most Super Bowl rings in the NFL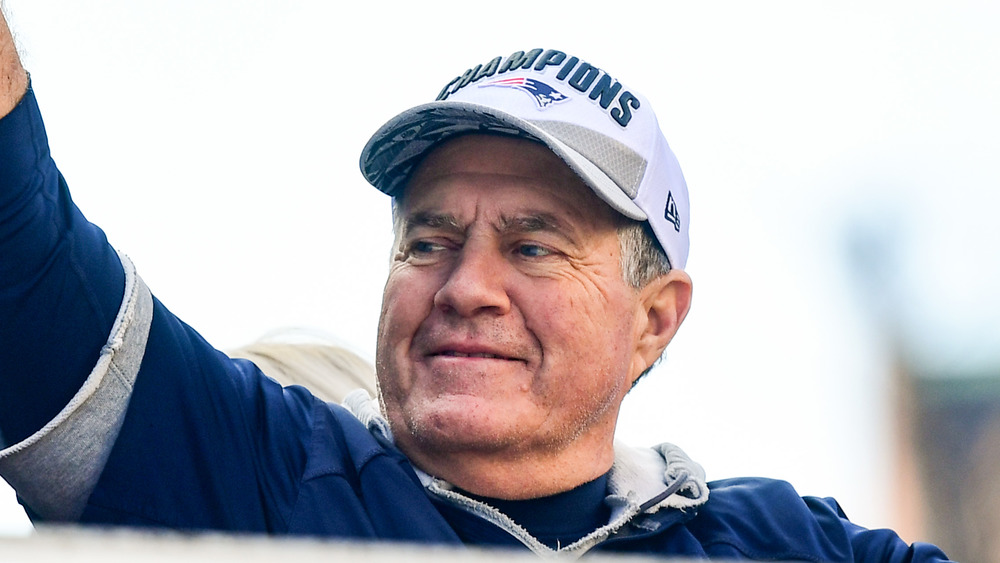 Billie Weiss/Getty Images
New England Patriots head coach Bill Belichick — Tom Brady's former coach, it is worth noting — has won eight Super Bowl championships, making him the owner of the most Super Bowl rings in NFL history. This is a fact Belichick seems fond of reminding others, evident in the Patriots' official Twitter share of a snapshot of the coach holding both hands out, with his eight, heavily diamond-studded on full display. "Lord of the Rings," the tweet pronounced.
Belichick indeed has no qualms about owning his eight wins, even apparently naming his own boat after them in February 2019 after his Patriots defeated the Los Angeles Rams at Super Bowl LIII, per a tweeted photo by Only In Boston. Per TMZ Sports, Belichick has renamed his fishing boat several times prior, each time after the number of Super Bowl rings he's earned.
For all of Belichick's accomplishments, however, his rings are, after all, for coaching, allowing Brady to hold onto his title as the player with the most Super Bowl wins. Given that Belichick achieved his six Super Bowl titles as the Patriots' coach with Brady as his quarterback, we can't help but think that the bling-flaunting coach cheered after his former player's historical moment at Super Bowl LV.