JoJo Siwa Shares New Information About Her Girlfriend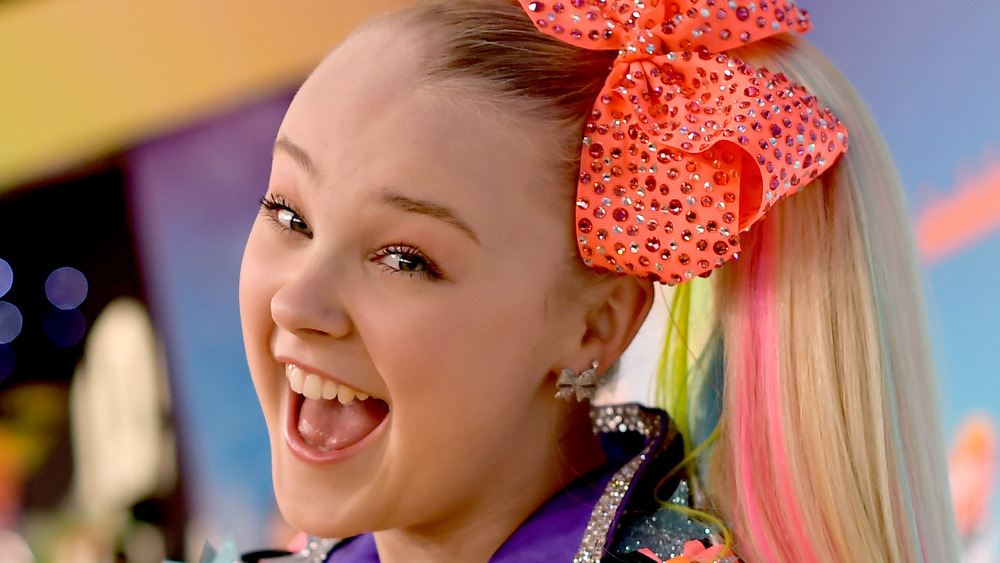 Matt Winkelmeyer/Getty Images
Former Dance Moms star and current YouTube phenomenon JoJo Siwa turns heads with her trademark oversized bows, but in 2021, she's showing off a little more of her personal life. The 17-year old already has a multi-book deal, a successful influencer career, and her own animated TV show. Now, Siwa has another title: girlfriend!
Siwa came out as a member of the LGBTQ+ community in January 2021. "Personally, I have never, ever, ever been this happy before, and it feels really awesome," she said on Instagram Live, per PopSugar. Siwa donned a "best gay cousin ever" t-shirt, but kept her sexual orientation label vague. "I have thought about this, but the reason I'm not going to say this answer is because I don't really know this answer...I think humans are awesome," JoJo continued. "I want to share everything with the world, but I also want to keep things in my life private until they are ready to be public." 
Well, now she's ready to share her romantic life with the world. Keep scrolling to find out what Jojo Siwa had to say about her girlfriend! 
JoJo Siwa celebrated her anniversary with her girlfriend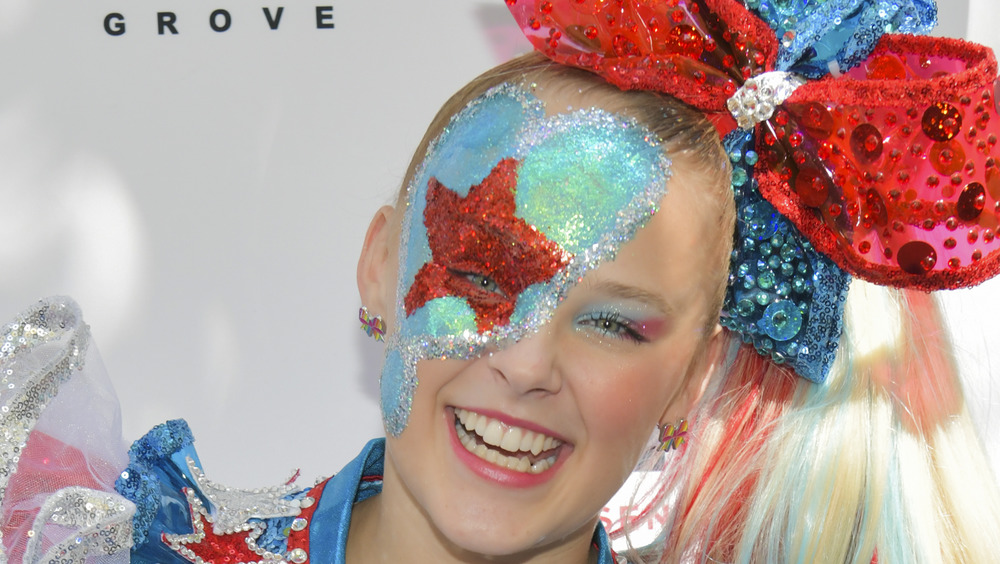 Rodin Eckenroth/Getty Images
Influencer and singer JoJo Siwa couldn't hide her excitement over her girlfriend any longer. She gushed on The Tonight Show With Jimmy Fallon that her love is "the most amazing, wonderful, most beautiful girlfriend in the world," per TMZ. Siwa said she's in a long-distance relationship, but they FaceTime often. 
While JoJo was fearful over coming out on social media, her girlfriend supported her decision. "If I lost everything that I've created because of being myself and because of loving who I want to love, [then] I don't want it," Siwa said. 
The TikTok sensation went a step further and even shared a one-month anniversary post to honor her girlfriend — and tagged her! "After being my best friend for over a year, January 8, 2021, I got to start calling this exceptional human my Girlfriend," JoJo captioned the message on Feb. 8, 2021. "Happy one month to my girl. I love you more and more everyday!" Stars such as Paris Hilton, Gianna Martello, and Colleen Ballinger all shared messages of support on Siwa's post. 
So who is Siwa's girlfriend? Her Instagram, @p._kylie_.p, doesn't give much away, but it does reveal that the blonde teen lives in Southern California. Kylie also posted her own anniversary homage to Siwa: "Here's to one month with my favorite human. I love you Sharky," Kylie captioned the note. Ah, the thrill of young love!